Finally, after more than 2 years of pandemic travel restrictions, we are now able to go to Cebu city fully vaccinated. Traveling to Cebu city has become easy as of year 2022. Most of the attractions were closed from first quarter of 2020 to first quarter of year 2022 due to COVID-19 lockdown that limits the tourism activities in the Philippines. Actually since September 2022, wearing of face mask is optional in outdoors as advised by their governor. In this blog I will share with you the places you can visit in Cebu city which are open this 2022.
Personally, I have traveled to Cebu city many times to visit my relatives. This is the second time that I visited the city for leisure and enjoyment. You can check my other blog about Cebu city with Bantayan Island in this link —> cebu-itinerary-for-4-days-and-3-nights-bantayan-island
Some people might be confused about traveling to Cebu which is located in Central Philippines called Visayas. Cebu province and Cebu city are different. The province is called Cebu and within that province there are many cities and municipalities. The 9 cities in Cebu are Mandaue city, Cebu city, Lapu-Lapu city, Danao city, Carcar city, Talisay city, Bogo city, Carcar city, Toledo city, Naga city.
Cebu city is the capital city while the international airport is located 15 kilometers away (less than 30 minutes travel) at Mactan island in Lapu-Lapu city (called Mactan Cebu International Airport). The main language in Cebu is Bisaya known as Visayan but don't worry Cebuanos (people living in Cebu are called Cebuanos) are good in English.
Airfare Prices as of year 2022:
Roundtrip ticket prices as of August 2022 from Davao/Manila going to Cebu is P2,200/USD 38 which is the cheapest up to P4,000/USD 69 roundtrip as the highest airfare price per person which already includes fuel surcharge and admin taxes (Economy class). You can only book with three major domestic carriers which are Philippine Airlines ( PAL ), Cebu Pacific, and Air Asia airlines.
Accommodation:
if you are alone/solo traveler, the cheapest accommodation is around P300+ / USD 5 per night in a dormitory room. If you want privacy and traveling on a budget, you can find basic air-conditioned room with private bathroom for as cheap as P700/USD 12 per night (can fit 2 persons) only for sleeping, without the breakfast and amenities in dormitories/lodge house/inns. The decent hotels and condo unit you can find on the average would cost from more than P2,000-P4,000/night or USD 35-70/night and the expensive and luxury hotel is at P5,000-P10,000/night or USD 85-180/night for 2-4 persons. For more options, I usually use Booking app and Airbnb app in booking accommodation online.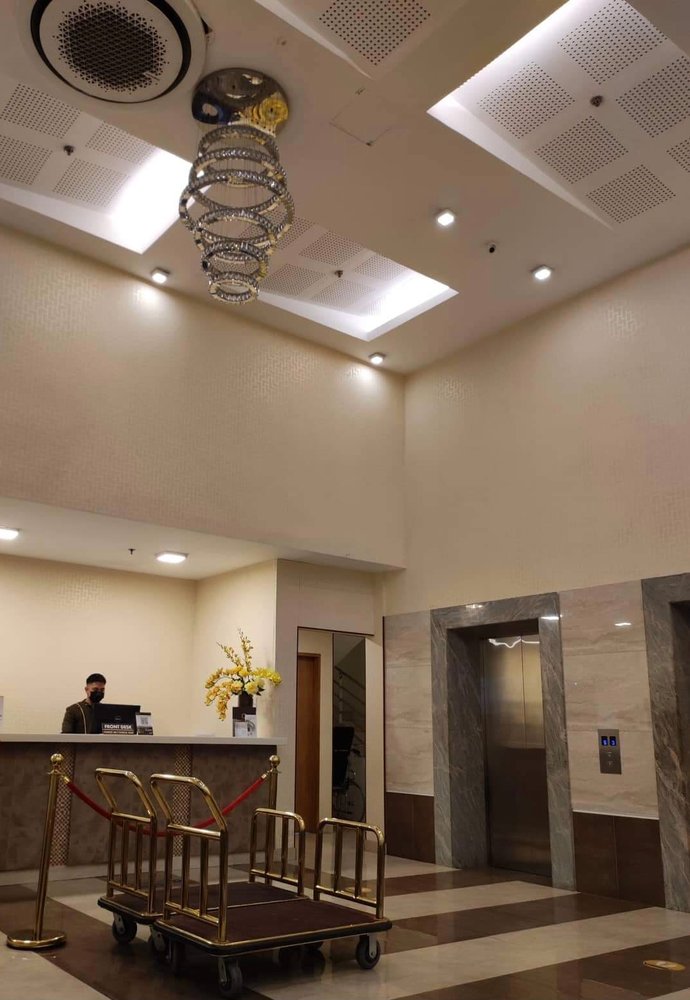 Decided to book with One Central Hotel & Suites in Cebu city. I found and booked them online for 3 nights stay in a private room that can actually accommodate 2 up to 3 persons (with add-on rate on the third person). The hotel is located in city center and everything that you need is here. For a budget price of P2,000/USD 35 per night/per Deluxe Twin Room, it has great value for money. This already includes daily buffet breakfast for 2 persons. In the Philippines you would not think this price is only a budget hotel but already a luxury one. Also nice that this hotel have amenities such as coffee maker/kettle, TV, shower with heater, telephone, air-conditioning, desk, free toiletries, private bathroom, slippers, towels, elevator, and free use of swimming pool and gym. It is also located beside the mall and commercial establishments as well as accessible to public transportation. This is the best we could find. If you split it in 2 persons, the hotel room only costs USD 17.50 per night/per person.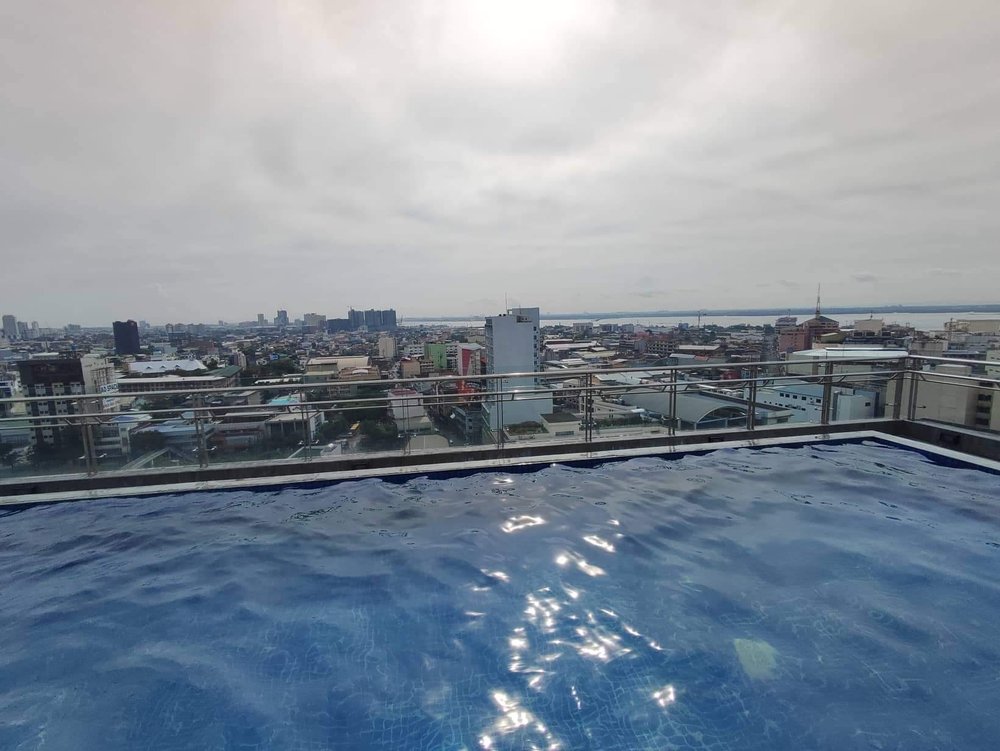 Plus, if you are planning to go to South of Cebu, the bus terminal is close to this hotel, only 400 meter walking distance. South Cebu is known for adventure tourist spots which highlight nature hiking, waterfalls, whale shark watching, diving, canyoneering activities.
Mode of Transportation:
If you have been to Metro Manila, there are trains as public transportation. Unlike in Cebu city, the major mode of transportation will be jeepneys, taxis, and tricycles/pedicubs. Grab ride-sharing app is also available within Cebu city and nearby developed cities such Mandaue city and Lapu-Lapu city. Habal-habal riders (single motorcycle transport) is also available in areas that have limited access to jeepneys or taxis. However, you can always rent a private vehicle if you are in a traveling group of family and friends. There are also affordable package tours that you can avail with travel agencies.
Places to visit in 4 days and 3 nights itinerary:
1.) Fuente
Fuente short name for Fuente Osmena Circle, Cebu city is a roundabout landmark (traffic circle) in a park that has a fountain ( roundabout = rotonda in Tagalog term ). Our flight arrival in Cebu was in the afternoon at past 4pm so after we settled-in at the hotel, took a break, we've decided to try a unique Cebuano food experience which is called Pungko-pungko. Just 1.6 kilometer of walk from our hotel in One Central Hotel, we've reached the place called Fuente to have a taste of Pungko-pungko. What's Pungko-pungko, anyway? Well, it's not really a single dish but it's about multiple food stalls that serve variety of fried foods (usually composed of fried Shanghai lumpia/spring roll, fried pork, fried chicken, fried chorizo/sausage, bola-bola, chicharron bulaklak/deep fried pork ruffle) that can be shared by the customers. Since group of people can enjoy eating in one squatting, Pungko-pungko literally means Squat-squat. Most of the local cheap food stalls do not have the standard chairs and tables for dining, so you'd better be okay to squat or sit in a very low chair. It is a popular place to visit and is mostly crowded in the evenings where local workers and travelers go to eat.
Every year on the third Sunday of January, the grand Sinulog festival in Cebu is held in Fuente Osmena. Sinulog is a huge festival where you can witness all kinds of cultural and entertainment activities such as cultural costumes and street dances, music, concerts, fireworks display, exhibits, pageants to celebrate the rich history and culture of Cebu where the colonization of Spaniards all began in 1500s.
2.) Simala church
Simala church may have other names like Miraculous Mama Mary church. One of the most iconic and massive architecture in Cebu, Simala church is always visited by faith believers for any special prayers through the candle colors like taking the board exams (Green candle color), health recovery (Gold candle color), love relationship (Red candle color) and other petitions and thanksgiving because of its miraculous experience. It was closed down for a re-construction in some parts of the church since last year 2021 and thankfully it fully opened on 3rd quarter of this year 2022. As expected, weekends can be full of people coming from different parts of the Philippines including international visitors. It is open to public from 8:00 AM in the morning until 6:00 PM in the evening. You can attend the holy mass at 12:00 noon daily. There is no entrance fee or admission fee going to Simala church.
How to go to Simala church by commute:
Simala church is located in Sibonga municipality outside Cebu city to the Southern part of Cebu province. First, you have to go to the South Cebu Bus terminal which is only located close our accommodation and a 5-minute walk (400 meters) from our hotel where we stayed. Second, ride a bus that goes to Sibonga via Liloan or Oslob from South Cebu bus terminal and pay the bus fare of P130 per person. Tell driver to drop you off at Simala crossing in Sibonga where you will have to hire a motorcycle or with a habal-habal driver to take you to the Simala church and pay the motorcycle P50 per person. Total travel time per way is 2.5 hours.
3.) Sirao Flower Garden
The most beautiful flower garden in the Philippines is Sirao Flower Garden became famous and known as little Amsterdam of Cebu because of its Amsterdam feels scenery with a beautiful mountain in the background. People come here for the Celosia flowers (an ornamental "fire burning like" plant which is edible). You will love the fragrance of the plants and flowers. It's a great place to relax and breathe fresh air. There are sculptures around like the giant hand where you can take pictorial. The best time to come here is during summer March-April when flowers bloom the most. Avoid coming here during typhoon season to be safe. Garden entrance fee of P70/person. It is open from Monday-Sunday from 8:00AM-6:30 PM. There is also a day swimming pool with fee of P100/adult and P75/child and private rooms with own toilet and shower for day tour dining subject for reservation. Overnight stay is not allowed in Sirao Flower Garden.
Getting to Sirao Flower Garden by public commute will be challenging because of infrastructure issues going to the destination. You can hire a taxi or habal-habal motorbike ride on a contract basis depends on your negotiation with the driver. They should take you on a roundtrip basis. habal-habal motorbikes from the nearest mall called JY Square may charge you for P500 good for 2 persons already plus P200 per hour for the waiting time. Taxis will not use the meter and will charge you the waiting time.
The cheapest transportation you can do if you're alone is by riding a public van from Ayala Cebu PUV Terminal and tell the driver to drop you off near Sirao Flower Garden which only costs P50/person one-way. From there, you can hire a habal-habal motorbike driver going to the garden for a cheaper price of more or less P30/person one-way. The problem is that you need to be really patient in waiting for the available motorbike as it will take time. To save you from hassle, renting a private car by yourself or joining for a group tour is preferred and convenient. You can inquire with trusted travel agencies about this.
Distance from our hotel/city center: 21 kilometers
4.) Temple of Leah
This spectacular architecture with overlooking view of Cebu city is owned by Adarna family (one of the heiress is celebrity model Ellen Adarna married to top male Filipino celebrity John Lloyd Cruz). The structure was build by the grandfather of Ellen dedicated for his late wife Leah – that is why it's called Temple of Leah.  In the property you will see statues of Leah, Roman gladiators, angels, and lions. You will find a library, bar and museum. It is open to the public with entrance fee of P100/person. The best time to come here is on weekdays and from December-May. Weekends and holidays tend to be really crowded. 
How to get to Temple of Leah:
Public transportation is accessible. You can ride a jeepney that goes to Busay from downtown Cebu city (Jeepney No. 04D, 04I, or 04H). Ask the driver to drop you off at the Temple of Leah. The ride is around 45 minutes and fare is more or less P30 per way. You have to walk within 5 minutes until you reach the property.
Distance from our hotel/city center: 12 kilometers
5.) Taoist temple
Free visit for the public from 9:00AM-5:00PM (local and international tourists). Taoist temple built in 1970s by Chinese Taoism community. It has a panoramic overlooking view of Cebu city that makes you relax and breathe from stress with its open hillside gardens. Temples serve as place of worship by its followers. Taoist temple suddenly became an attraction to the public because of its amazing structure where you can find religious sculptures, Chinese designs, a koi fish pond, green dragons and paintings. Whenever visiting temples, observe silence, no eating, wear proper dress code and give respect for the religion.
How do you get to Taoist Temple:
Since it's located in a private subdivision called Beverly Hills, public transportation are not allowed.
From downtown Cebu city, you can reach to JY Square mall by riding a jeepney along Osmena Boulevard that goes to Lahug (fare is less than P50). From there, hire a habal-habal driver until you reach the subdivision entrance gate. Walk for 15 minutes to reach the temple.
The best way is to get on a taxi (pay P300 more or less) or private car. Distance from our hotel/city center: 5.1 kilometers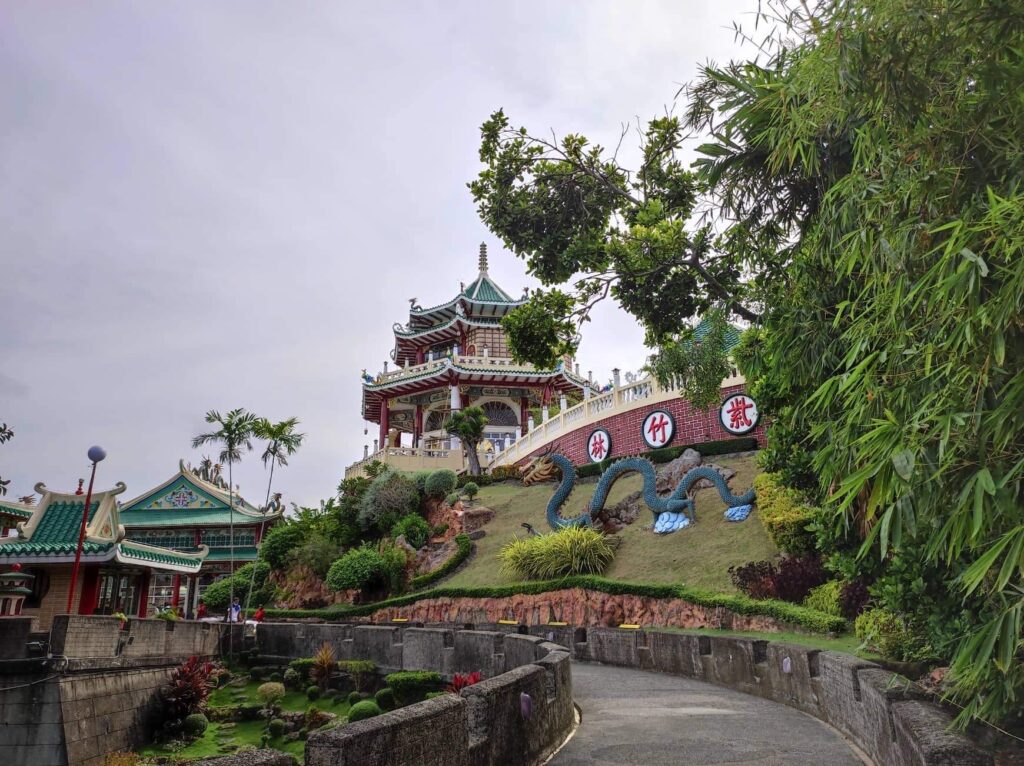 6.) Heritage of Cebu Monument
Another free sightseeing where you can take photos, sculptures build by national Filipino artist Eduardo Castrillo, Heritage of Cebu Monument showcases the art and important historic events of Cebu carved in stone, brass, concrete, steel, and bronze. The events being displayed were during the 1500s when a Filipino warrior named Lapu-Lapu  fought with Ferdinand Magellan, the Spaniard trying to invade the Philippines through entering Cebu. Another display will be the conversion of a Cebuano native leader named Rajah Humabon and his followers to Christianity as religion. 
This monument is located at Parian district, the oldest village (known as barangay – local term) in the Philippines. The place was called Parian because it used to be the place of trade or barter between the Chinese and Filipino merchants during the ancient times. It is open every day and mostly crowded on weekends as local and international tourists want to see a closer look of the sculptures.
How to get to Heritage of Cebu Monument:
it's very convenient to come here as it is near to Colon street. From Colon street, you can only have a 950 meter walk from our hotel in One Central.
Public transportation is always available. Take a jeepney that goes to SM and Pier / Port area and it will pass by the monument. You can also ride taxi or private car.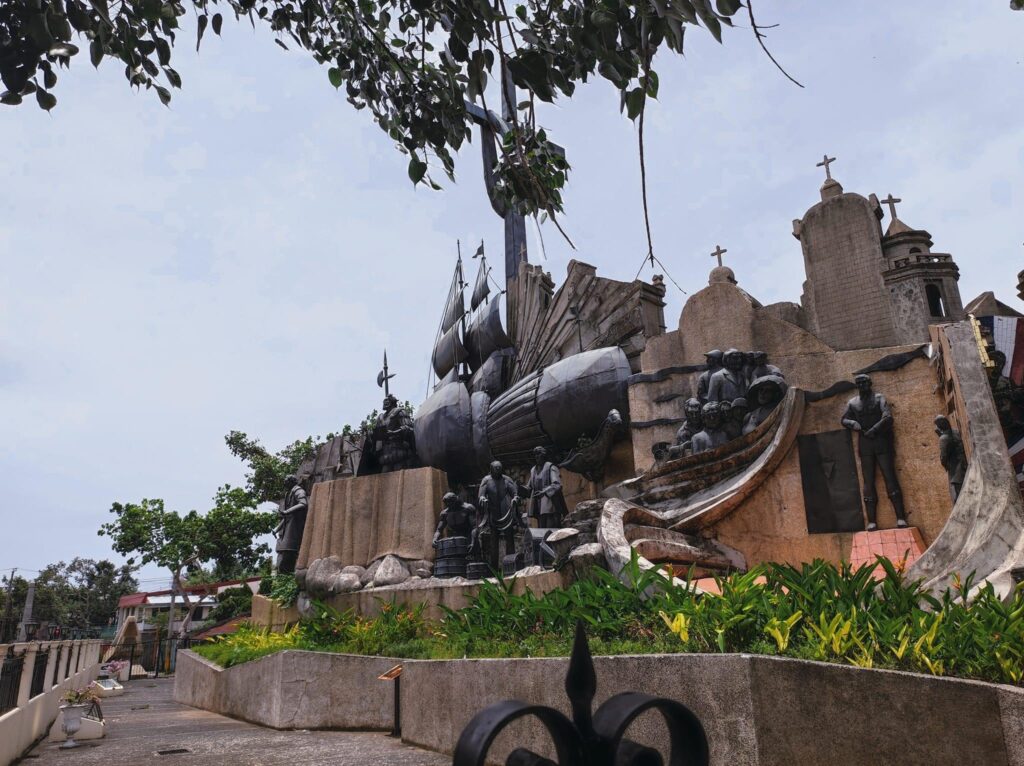 7.) 10,000 Roses
The 10,000 Roses Cafe & More is located in the municipality of Cordova, 15 kilometers away from Cebu city center. It's a popular instagrammable cafe with a 10,000 LED light powered roses attraction being visited by tourists which is open to public from 10:00 AM – 10:00 PM with P20 entrance fee.
How to get to 10,000 roses:
You can reach this destination by riding the public transportation. It can be reached by jeepney from SM City Cebu Terminal going to Parkmall and pay the minimum fare. When you alight at Parkmall, ride another jeepney going to Lapu-Lapu city and take jeepneys that go to SuperMetro/General Milling Corporation and then ride the third jeepney that goes to Cordova at Gaisano Grand Cordova. Finally, ride a tricycle that goes to 10,000 Roses Cafe and pay the minimum fare.
While you are trying to save money, it's kinda hassle and will your precious time for most part of the jeepney transfers that you need in order to get to the destination. The most convenient way would be riding a taxi or via private car.
8.) Sto Nino church (Basilica Minore del Santo Nino)
Founded and built in 15th century during the Spain colonization to the Philippines, Sto Nino church has been the top historical landmark of Cebu city. Inside the stunning architecture is where the oldest Catholic religious image in the Philippines dated back in year 1521 – the Sto Nino (Child version of Jesus Christ). The oldest Catholic church in Cebu is a well-maintained historical and cultural heritage in the middle of busy district of Colon for centuries. I always visit Sto Nino every time I go to Cebu city and it always amazed me everytime. Whenever I have special petition I feel it more that praying in Sto Nino church makes me deeply spiritual as a Catholic person by religion. There's no admission fee. Donations are okay.
The area can be so crowded at most times so you must be very careful for your belongings.
How to get to Sto Nino:
Located at the heart of Cebu city, you can easily reach the church by various public transportation coming from other places. From our hotel, it took a 10-minute walk for 800 meter distance. You can ride any that go around the downtown Cebu area
9.) Magellan's Cross
During the invasion of the Spaniards for the first time in Cebu city, Philippines, Ferdinand Magellan, a Portuguese explorer led the Spanish expedition across the Pacific Ocean in year 1519 and he converted 2,000+ native Filipino locals from Animism, the pre-colonial religion (a belief on spirits and being practiced by indigenous tribes) to Christianity. Ferdinand Magellan planted the cross in this very spot as a symbol where first Filipino Christians were baptized. The pavilion where the Magellan's cross is enclosed is located beside the Sto Nino church. There's no entrance fee.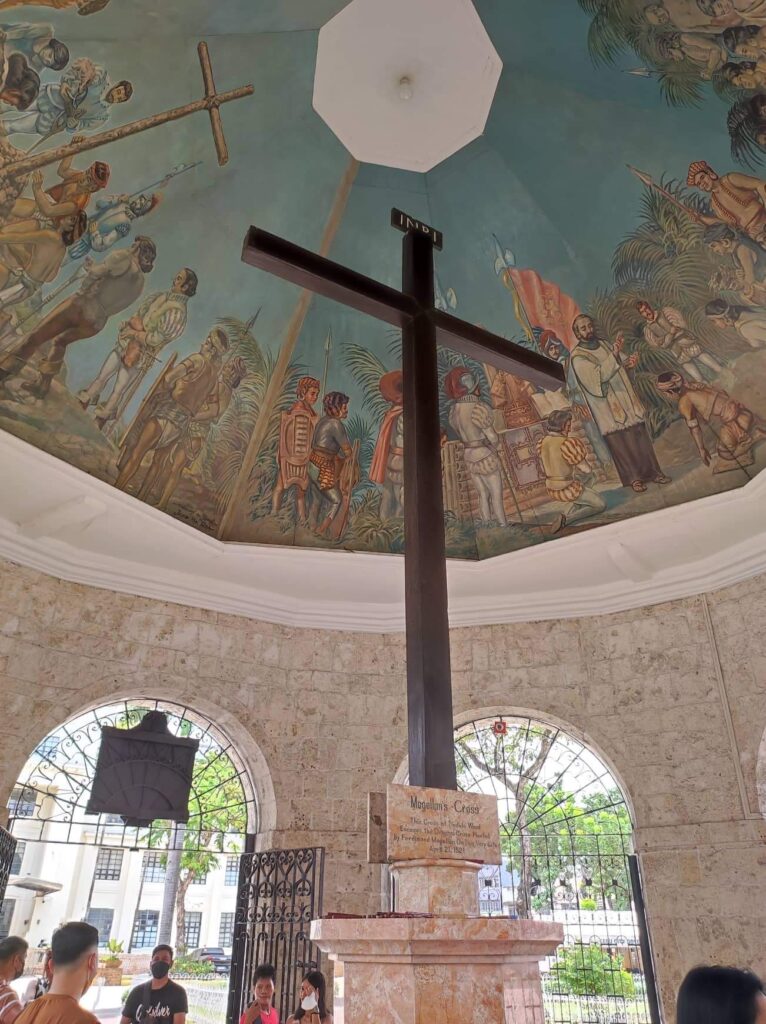 10.) Colon Street
Colon street is a historical site located in downtown of Cebu city near the Sto Nino church and Magellan's Cross. It's the oldest street in the Philippines. It is a popular place for shoppers who are looking for cheap items. Day and night Colon street is always busy and crowded. There is always a shop and stall for everything, souvenirs, banks, markets, schools, hotels, restaurants, commercial outlets, public transportation and alleys. Be mindful of your valuable things, always put your bags in front of you and avoid flashing jewelries and gadgets as colon street is a hot spot for theft and pickpockets.
At night it becomes a lively night market with various of local street foods that you can enjoy eating for cheap and shop for "ukay-ukay" clothes (thrift clothing). Colon night market was closed during pandemic and just re-opened in 4th quarter of 2022. The night market is opened from 6:00 PM – 2:00 AM, Mondays-Sundays. No admission fee.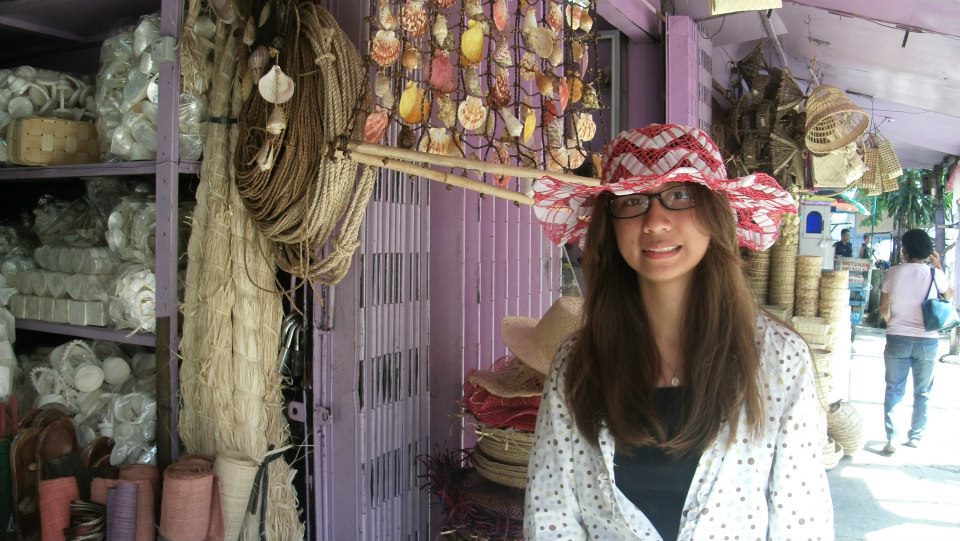 11.) Yap-San Diego Ancestral House
This is the oldest residential home in Cebu city – Yap-San Diego Ancestral House. Don Juan Yap was one of the first Chinese merchant who settled in Cebu whose daughter married a Filipino chief of the village named Don Mariano San Diego. Throughout the centuries, it became a museum and important historical attraction that allows visitors for viewing of the house constructed from coral stones and wood from the 16th century. The architecture is mixed Spanish and Chinese style and the first one to be built outside of China. There is an entrance fee of P50/person inclusive of a tour guide inside. The museum opens daily from 9:00AM-6:00PM.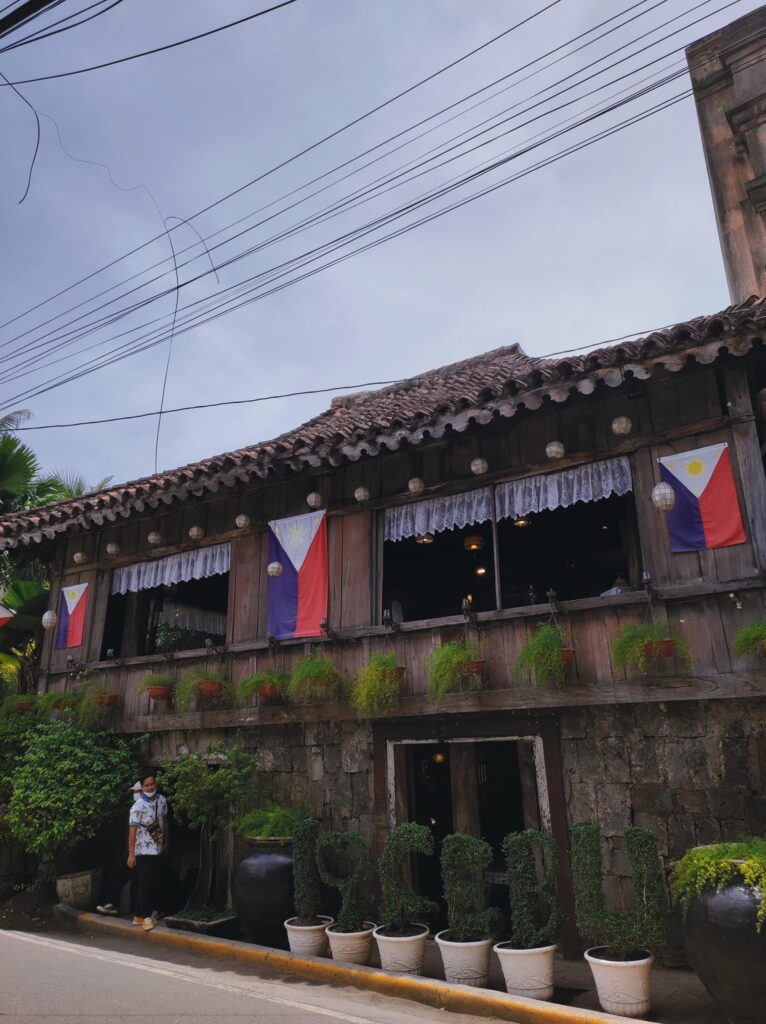 12.) Lechon house – Rico's Lechon
They are one of the oldest lechon house built in Cebu that is already recognized globally and award-winning lechon brand in the Philippines. I have tried CNT lechon in my past travels in Cebu. This time I tried Rico's lechon and Cebu lechons are still the best. Actually they have other branches outside Cebu, like in Metro Manila. You can find Rico's lechon in most malls so ordering their delicious lechon is easy and accessible. They also offer other dishes aside from pork lechon (roasted pig). You can order a half kilo-1 kilo of lechon price between P300-P500. No entrance fee, you can order dine-in or take-away food since it's a restaurant.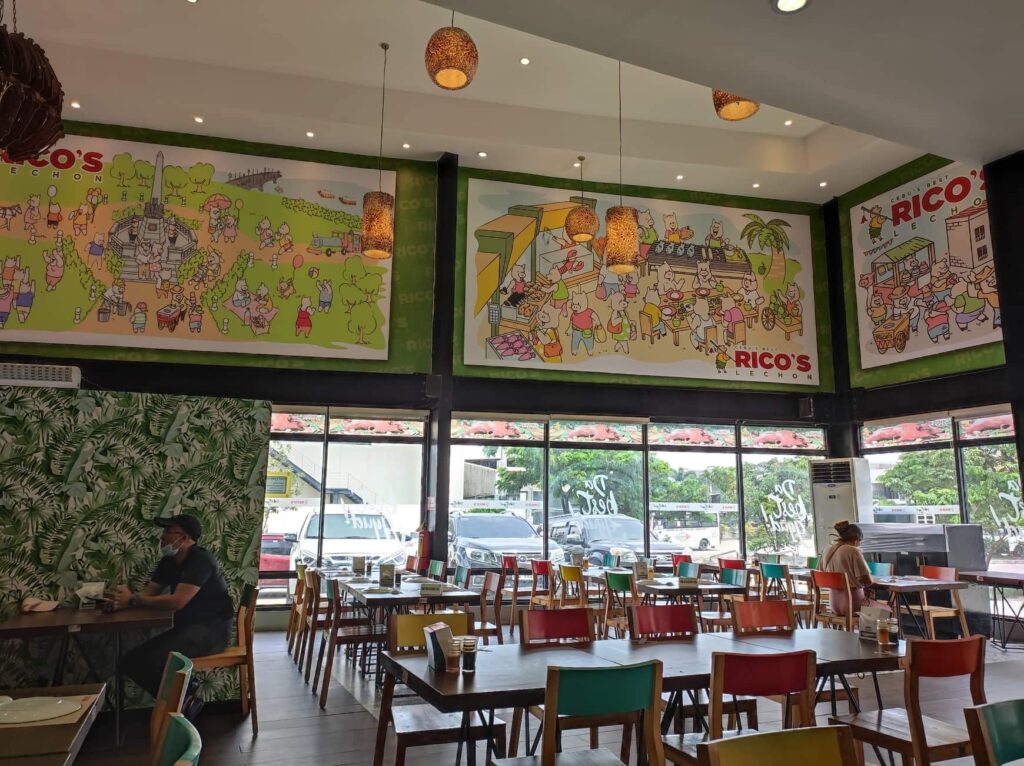 Disclaimer:
Due to COVID-19 pandemic, the actual prices, schedules and other information stated in the blog may change and vary. Kindly anticipate inflation and other factors that contributed to price difference. Please do your due diligence to verify with official sources. This blog is only shared based on my personal knowledge and actual experience.
This blog may contain affiliate links and ads.
Help us improve this post by letting us know in the comment section.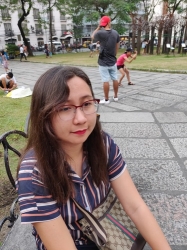 Latest posts by R.Somaredetnom
(see all)