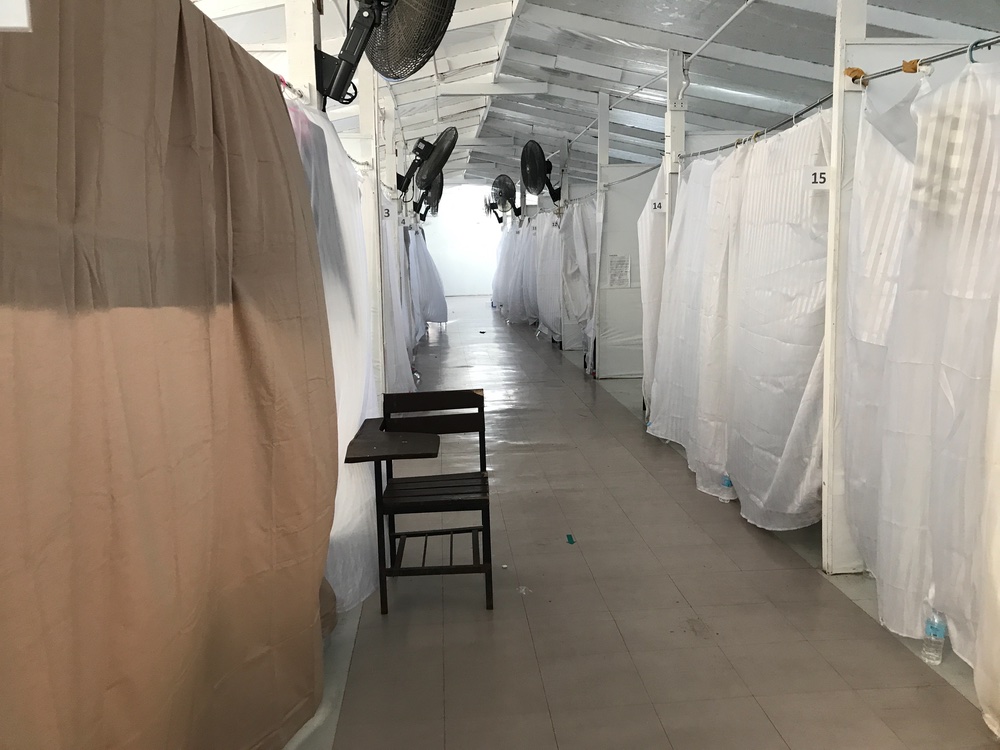 It's my 6th day since I got admitted here in a High School Quarantine Facility located in Manila. I am going to share my experience here for you to know what to expect after you got the virus if you are a resident of Manila city. Prior to admission in this quarantine facility I experienced the symptoms of Covid-19 which I contracted from working on site and exposed to someone who has it. On a Friday I was experiencing soar throat. It hurts so bad and I was not feeling all well. I felt weak and I had chills even it was hot that day then cough and stuffy nose followed and I could hardly breathe. My sense of taste and smell were gone. I requested to be tested the following day and on Sunday I received the most awaited report that coronavirus RNA was detected during my swab test. I had it done at Philippine Red Cross port area and paid Php 3,800.00 for it. Please be informed that you need a booking appointment for the test. After 24 hours I received the result.
THINGS TO BRING IN COVID-19 QUARANTINE FACILITY BY LGU
1.) BRING PHILHEALTH ID CARD BUT EMAIL IN ADVANCE THE SWAB RESULT & COPY OF PHILHEALTH ID TO THE LGU TO BOOK FOR A QUARANTINE FACILITY
The day I knew I was positive of Covid-19, as a protocol, I informed our company and then the LGU. LGU means Local government unit which is the City hall of Manila in my case. It's called MEOC – Manila Emergency Operations Center for the Covid-19 related response. It had to be coordinated with the Barangay in my address. They assigned me to the available nearby quarantine facility. I waited for the whole afternoon as I already isolated myself in the room. You should be already isolated even if you are still waiting for the swab test result. At last at around 8 pm in the evening that day an ambulance picked me up in my place.
Going to a hotel or hospital is not an option for me. You see hospitals during pandemic would be the last place you would like visit because you are less likely to be accommodated as there are overflowing number of patients. Booking a hotel is a long shot as well because it's limited and you might have to shell out some additional expenses by yourself. I believe quarantine facilities are made for the people with mild symptoms so that they will still be taken cared of and at the same time isolated from the society to prevent the spread of the virus. Hence, always have your PHILHEALTH card with you.
2.) BRING THE ESSENTIALS – Food, Clothing, Toiletries, Mask, Faceshield
I had my stuff prepared before coming to a quarantine facility. These are basic necessities such as clothing for 10 days, toiletries, food, 6 liters of water and I also brought pillow, linen, facemask, faceshield and bedsheet in case they are not provided. The barangay official did not inform me the name of facility beforehand. For your sake, just get the details of the facility.
From the ambulance itself the ride is not okay and it doesn't not look like a real ambulance inside because there is no complete equipment for emergencies. The workers were rude in that ambulance even asked me to shut the door which I could not further do because my body felt weak. And the sliding door just stuck. The health care in the Philippines is really behind from other developed countries. It is unfortunate that the government does not prioritize in improving the healthcare system instead the officials just prioritize their pockets to make room for corruption. SAD TRUTH.
3.) BRING YOUR OWN MEDICINE AND ASK YOUR SOMEONE TO BRING YOU ICE – They do not have cold drinks here
I bought my own thermometer and oximeter to monitor my own oxygen levels anytime. Though the nurses here conduct daily routine on vital signs check-up in the morning and afternoons. I also had medicines with me like paracetamol for headache, diatabs for stomachache and ceterizine for allergies.
To feel refreshed, taking a bath will be in a shared restroom where you use a bucket and "tabo" and fill it with water from the drum. There is no running water from the faucet since water is saved and shared to everybody. In addition they do not have any orientation for newcomers here. The next day I just looked around and asked if meals are provided. There is a nurse station where one AC is working for the whole place and meals can be found during the day for breakfast, lunch and dinner. One thing I never imagined is that they provide the same dish almost every day i.e Chicken. Of course, I am grateful because having food is a blessing. But it is not making us healthy. I wish there were veggies and fruits. If you have a loved one who can send you decent meals over, please do so or you can just order online if you have the means. Water is limited and ice is not available at least to relieve the thirst in a terrible condition here. Just bring your own water to be safe if ever you get confined in a quarantine facility.
Overall, they patients are just isolated here (away from the public) and no extra attention is needed. Medicines not provided unless you ask. I'm worried for those adults who have pre-existing conditions such as hypertension or diabetes.
I volunteered for a study and got Lagundi syrup as trial medicine from local doctors who visited us here for Lagundi plant as cure for Covid-19. Though they conduct check up for temperature, oxygen level and blood pressure in the morning and evening. We have time for exercise for fresh air outside our beds for a short time.
4.) BRING YOUR OWN ELECTRIC FAN WHEN POSSIBLE
Arriving in Quarantine Facility is a surprise. You will be suffering from extreme humidity. They do not have proper air-conditioning. You may not get terribly sick from Covid-19 but you can definitely get sick from the intense heat in our isolation beds.
I'm warning you if you are comfortable at home with AC just opt for isolation in your room than staying in a facility like this. But then your household has to quarantine and follow the health standards. You can ask someone to bring you a fan. Having said that I can't wait to end my isolation period after 10 days and feel better. This pandemic has affected millions of people worldwide. I know I am more fortunate than other people's experience. But still I have high expectations from the Manila LGU. I hope that people will be served well. And I also I hope other quarantine facilities are not bad at all. All quarantine facilities should be decent and well ventilated at least.
5.) BRING A CELLPHONE, A GOOD BOOK TO READ, SOMETHING TO DO IN 10 DAYS
I did not feel any boredom as I needed to work from the facility with my office laptop. But for those who do not have anything to do, just read a good book, listen to good music, do exercise. Please avoid chatting with other patients. Seriously, there are still people who still like to gossip in the facility. Probably to kill the boredom.
Just to update this blog on my 8th day, the humidity is not that bad at night you can still sleep well. Chicken in same style of cooking is still being served throughout the day so I have to order Grab or Food Panda to eat something different. We had lugaw this morning for breakfast because it is essential. Rice porridge or lugaw is essential. From what I realized is that health is wealth and we must take good care of it. I feel sorry for those front-liners who do not have the option for a WFH set-up. Nonetheless, I salute everybody for the hard work we all put to make it through this pandemic.
Update: I finished the 10 days and before the exit, I got disinfected and got my LGU clearance that I recovered from Covid-19. The symptoms were gone and I got to eat normally. Praise the Lord and thank God that I recovered. I still completed my 21 days isolation at home.
Disclaimer: Actual experiences while on isolation may vary. Quarantine facilities may differ from one another.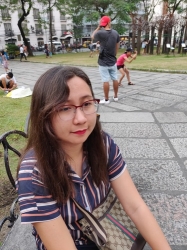 Latest posts by Yang Herrera
(see all)