My beloved country Philippines with more than 1,700 islands has a lot to offer when it comes to tourist destinations. Palawan is recognized to be one of the best island in the world which is located near the West Philippine Sea. Even though traveling is common to foreign tourists, local tourists just like me can definitely enjoy and be proud of our own country. We have the advantage here of exploring our own world-class beauty. So I decided to celebrate my birthday in the paradise of Palawan.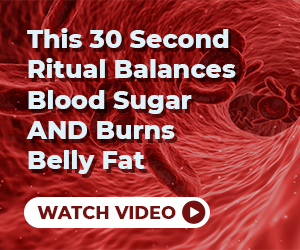 FLIGHT COST:
There are 2 main airports in Palawan – El Nido and Puerto Princesa. Daily flights are available to both. I suggest to watch out for promo flight to Puerto Princesa airport. I booked mine for only P3,039.16 (USD 58) via Cebu Pacific for roundtrip ticket.
Arriving directly at El Nido airport can be more expensive because there are no budget airlines available. One option is to travel with Airswift that costs more than P10,000 (USD 192) on a trip. Check Skyscanner.com to compare flights and see the cheapest price on your desired flight date.
In addition, you need to book for transfers from Puerto Princesa Airport going to El Nido. There are ways how to do this: by shared-van, car rental, or by bus. Most efficient way is by shared-van with AC at the airport arrival which costs P600 per person per way. The public bus has unreliable schedule.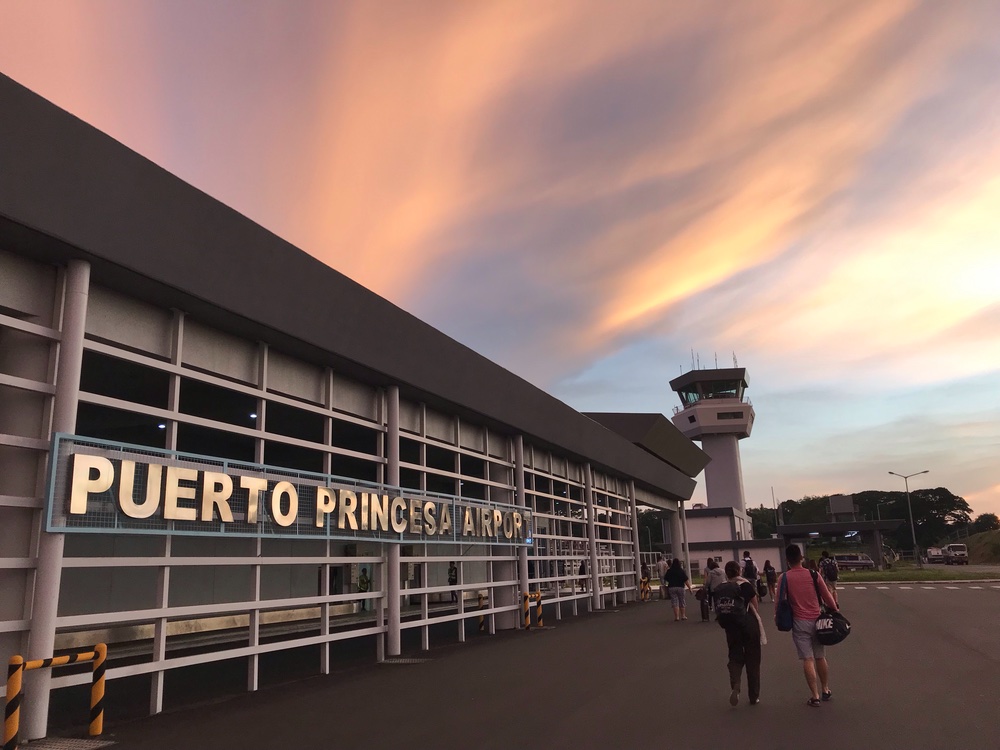 ACCOMMODATION COST:
I prefer Facebook Groups, AirBNB and Booking.com for accommodation search. We're booked at El Grande Tourist Inn, short walk from Buena Suerte, the place in action. A hotel for P1,600 (USD 30) per night. Staying here was excellent because it has AC working fine, shower, TV, balcony, and clean bathroom with hot & cold shower including breakfast.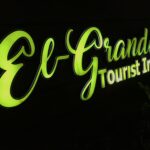 ---

You can actually save money in Palawan by joining group tours. I want to share my wonderful experience with EL Byahe's Travel agency (I am promoting them for FREE. LOL.)
---
ITINERARY AND EXPENSES:
DAY 1: Arrival in El Nido, Palawan + Pukka Bar + Brgy. Buena Suerte
6:00 AM – Arrival at Puerto Princesa Airport. Thankfully, the flight is on schedule at 5:00 AM with no delays. It's an hour flight from Manila Airport (NAIA).
8:00 AM – After almost 2 hours of waiting for other passengers to fill the shared-van. We left Princesa Airport going to El Nido for a 5-6 hour land travel per way with stop over for toilet and lunch in between.
12:00 NN – Lunch break at EL Fredo's. Lunch costs around P150 per person.
2:00 PM – Finally arrived in El Nido, checked-in at El Grande Hotel located in Brgy. Buena Suerte. Rest time from the long travel.
4:00 PM – Went out for a walk within Buena Suerte, El Nido to the beach front for social vibe, restaurants, bars and souvenir shops
6:00 PM onwards – Dinner and drinks at PUKKA Bar, enjoyed the vibe and their alcoholic drinks while watching the sea and listening to reggae music. Price range P200-500. They have live band if you stay in the evenings for buffet at 7PM, drinks and meeting people.
Also, bought some necessities like gallon of water, anti-allergy medicine, chips to munch on, and candies.
9:00 PM – Sleep, getting ready for next day's tour. Need to wake up early at 6:00 AM to prepare.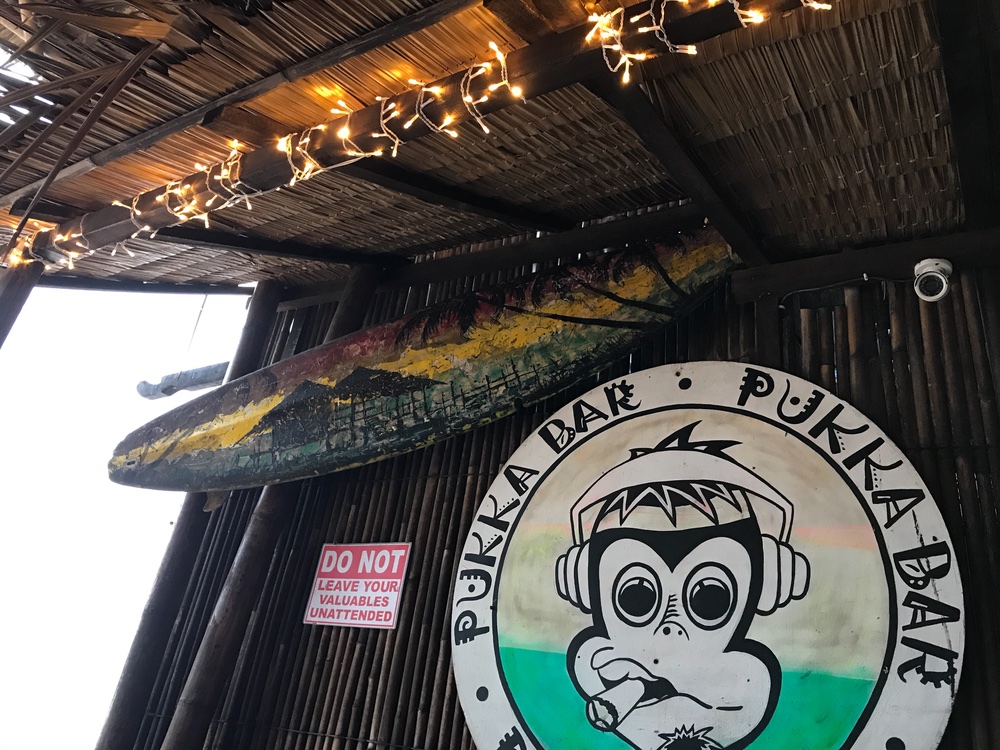 ---
The highlight of my trip in Palawan is doing the Tour A and Tour C in El Nido.
Now we availed two consecutive tours in El Nido Palawan. Tour A is my favorite tour compare to C. Sometimes the Boat Operator will modify the tours depending on the current condition of the sea, time or weather restriction.
There are four (4) popular Island tours in El Nido: Tour A, B, C, D. Please note that this is usually a group tour because it's affordable compare to hiring a private boat. Though you can still negotiate the price with the locals.
Here is the tour packages that you can avail to make the most of El Nido. You can book this by travel agency or boat operator like EL Byahe's – the one I recommended earlier in this post. Tour A costs P1,200 / USD 23 per person, Tour B costs P1,300 / USD 25, Tour C is P1,400 / USD 26 and Tour D costs P1,200/ USD 25. All tour package will be visiting 5 different islands and beaches.
DAY 2: TOUR A + Republica Sunset bar + Mang Gary's restaurant
8:00 AM to 5:00 PM – Tour A island hopping as listed
7 Commando Beach
Secret Lagoon
Big Lagoon
Shimizu Island
Payong-Payong Beach
The tour mentioned will be done in a whole day. In the morning at hotel our breakfast was included as well as free pick-up from hotel to the pier where we will meet with the boat operator for the tour and island hopping. Usually there is buffet lunch included in the package. At 5:00 PM we were back at the pier and now on our own for dinner and do what we like to do at night in El Nido. Remember that you are only allowed to join the island tour when you are equipped of the following: Dry bag and Aqua shoes. Goggles, life jacket and snorkel are provided by the boat operator. Suggest to bring your own water bottle or tumbler to avoid buying from the store and spending extra cost. You can always refill at the hotel if you buy a gallon of water (since complimentary water will not be sufficient). To keep yourself hydrated, always drink water. Bring your own selfie stick or tripod with protective cover, water-resistant cellphone cover, towel, sunglasses, and please do not wear jewelries. Everywhere you go is a limestone and rocky corals under the sea would make a bad accident. Suggest to bring your own band-aid, alcohol incase you get hurt and medicine kit if you have any allergies and if you are not feeling well. Since it's a remote area, medical emergencies would be hard to address.
Bring cash for tricycle fare and for food. It's not included with the island hopping package tour. So after the tour for the day we were on our own. Actually enjoyed the Kayaking on this day.
5:00 PM – Went to Republica Sunset bar and I totally recommend this one for awesome view of the beautiful Palawan sunset. The best I've ever seen.
We had a nice time Republika Sunset Bar making friends with other visitors from other countries while drinking cold beer sharing our impression about El Nido. My face was already toasted for the first day in El Nido from sunburn. Price range at Republica Sunset bar food and drinks P70-P300.
7:00 PM – We had our dinner at Mang Gary's restaurant known for Silog and Bulalo back in Maligaya district, Brgy. Buena Suerte near our hotel. Sorry but I don't recommend this restaurant due to poor service and the food is not worth the price. Though the ambiance is inviting because of the bamboo structure and the food that they offer are Filipino-style (unfortunately, mostly not available). Price range P150-P350.
8:00 PM – Decided to just chill in the hotel room, take shower and take some rest from whole day island hopping, sleeping at 9:00 PM. Getting ready for tomorrow's adventure.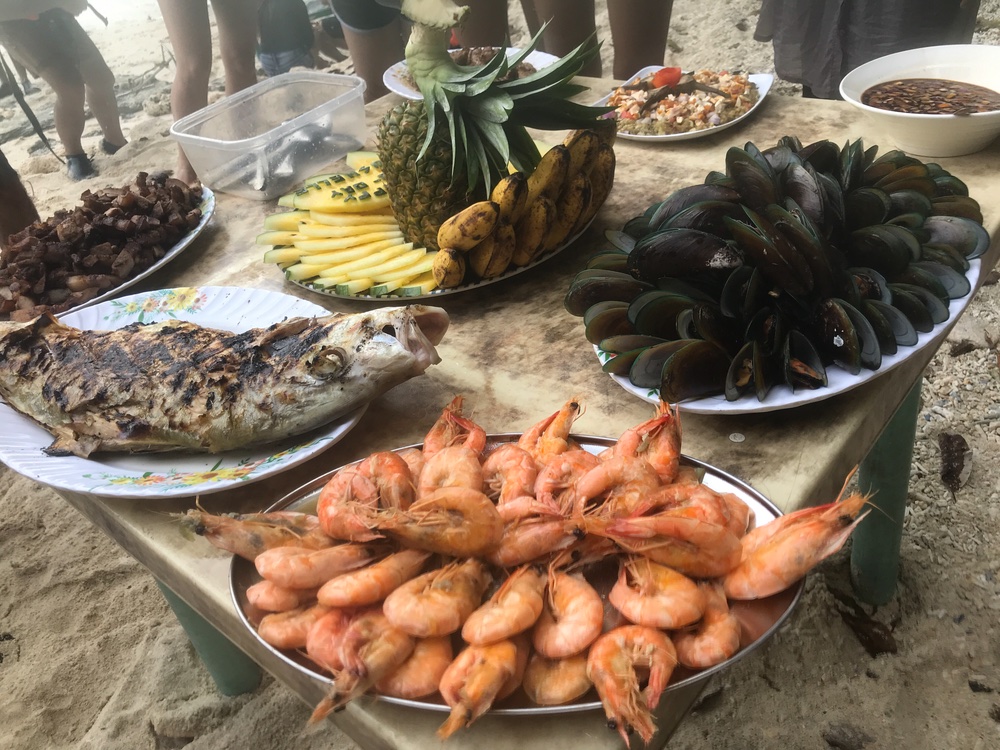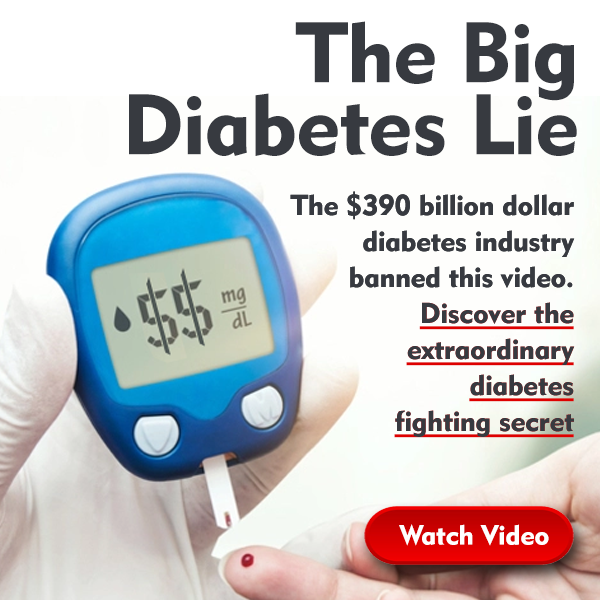 ---
DAY 3: TOUR C + Angel Wish Seafood resto + Brgy. Buena Suerte shops night strolling
8:00 AM to 5:00 PM: Tour C island hopping as listed
Secret Beach
Hidden Beach
Matinloc Shrine
Helicopter Island
Talisay Beach
Doing the Tour C for a whole day. During our time the waves were stronger in the afternoon. Swimming against the waves was very challenging for us. Please be reminded you must always wear life jackets even if you are confident that you know how to swim because we don't know for sure. The tour was memorable one because I got hurt for tripping over some rock. There was a bleeding on my right knee and unfortunately First Aid Kit was not available. Overall, I had so much fun.
El Nido is quite expensive for tourists and even to locals. The price is understandable because it's a remote island, it is far and bringing things to El Nido with the logistics is not easy. Without a doubt, it's a beautiful place and tourists help people who depend their livelihood on tourism.
6:00 PM onwards – After the tour we went to Angel Wish and had a lovely seafood dinner there. We ordered seafood sisig and baked clams. Then we explored around Brgy. Buena Suerte, Maligaya for a good night vibe filled with tourists, music, food and lights. This is a vibrant place in El Nido. An exciting place that you want to be.
Best to spend time in exploring the area especially at night where there are many open establishments so you can really get value for money service and food. There are a lot of options for cool, artsy and hippie restaurant in the area of Buena Suerte, you just keep on walking around. I will definitely explore more when I go back again.
But if you ask me what I can say about El Nido. Well, I can say that it has the most beautiful sunset I have ever seen, best beaches and breath-taking limestones. And if I had to do it again, of course, I would come back in the near future. By that time I would just probably spend more days in a beach to relax.
I realized that island hopping tours can be exhausting when they try to squeeze it in one day. The tendency is that we always have to do everything quickly, transferring from island to another in a limited time. And we're not able to stay long in one place and spending more time in the boat instead which can be tiresome. After all, we all take that vacation and go to El Nido to see the beauty of nature and savor every moment because we wanted to escape the fast-paced life in the city.
See our full video on the island hopping tour we did in El Nido, Palawan:
Disclaimer: Due to COVID-19 pandemic, inflation, fare and fuel increase, the information may vary on actual. Please anticipate for any changes. Kindly verify with the local government agency, transportation companies and the establishment for updates. The post only based in my own experience. I am not a travel agent, marketing consultant, or affiliated with travel companies.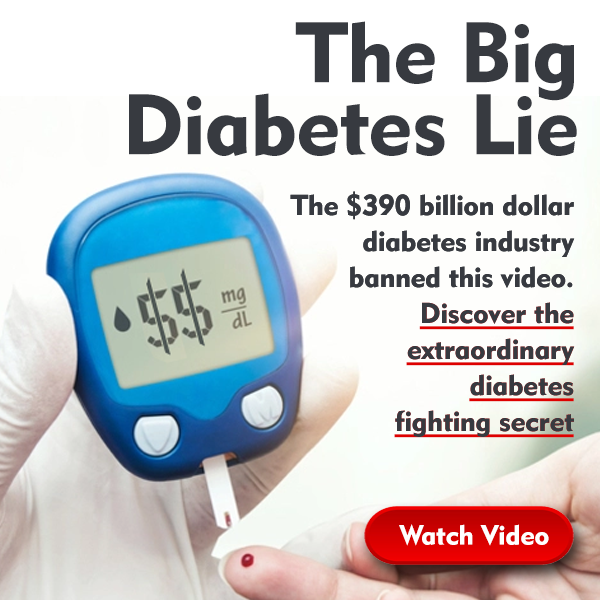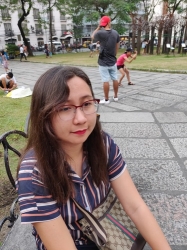 Latest posts by R.Somaredetnom
(see all)