Sharing my experiences in Baguio through this itinerary for 3 days and 2 nights guide over a weekend travel
It's really nice to experience the cold weather up there in Baguio. Baguio is the Summer Capital of the Philippines. The famous Panagbenga festival is held every February. A lot of tourists come to Baguio to see the whole event, local and foreigners. But if you don't like the crowd, traffic, and all the hassle, you can just come some other time like mid-year but I prefer  coming here on January to feel the northern cold breeze since it's quite humid in other parts of the Philippines especially in Metro Manila. It's totally okay to wear sweaters, coats, jackets in Baguio.
Baguio is a quick escape for people who want to relax and experience the cold weather without the need of going outside the country. Also, if you don't like DIY style, you can just avail a group tour at a reasonable price. Just be careful about paying the down payment if you want to avail package group tour and research well the tour agency reviews so that you will not get scammed in the end. Make sure they are legit.
There is no direct domestic flight going to Baguio. The only nearest airport will be Clark airport in Pampanga. However, you still need to hop on a bus going to Baguio. The distance is 158 kilometers that will be traveled for almost 3 hours by car. Flying is not a possible option. You only travel by land going to Baguio.
HOW TO GO TO BAGUIO – There are ways to travel from Metro Manila to Baguio:
1.) Private car or hire a private van for group. If you need to hire one, I suggest that you only deal with legit car rental companies/travel agencies and not with individual strangers. Make sure insurance is also covered. Going to Baguio takes long hours and the roads are very steep and curvy. Travel time is around 4 hours. Safety must be your priority.
2.) Public bus are cheaper but with many stops – Are you okay traveling for 8 hours or more per way? Sometimes it can be extended to 12 hours per one way depending on the traffic of each town/city it will passby. Cost is around P400/person/way.  Terminals can be found in Cubao, Quezon city, Pasay, Avenida
3.) Non-stop luxury bus (like Joy bus in Cubao, Quezon city and P2P Solid North bus in PITX Paranaque) though more expensive, it will save you so much time. It only takes 4 hours each way or less to travel because they use the express way. It is the most practical way
You may book for Joy Bus by Genesis Bus Transport two weeks advance. It's an executive on couch basis, comfortable leg room with lazy seats. This will help you arrive in Baguio fast, non-stop and very convenient. I booked for 11:00 PM departure one-way only. Cost is Php 720.00 per person per way (4-hours travel time). You can book this in person. Book for a roundtrip – highly recommended!
ACCOMMODATION: 
There are so many accommodation to choose from: Hotels, Hostels, Motels, Inn, Guesthouse or Transient Houses, AirBNBs, Condominium, Short-term and Long-term stays ranging from P1,000 to P10,000 per night depending on your needs, location, number of persons,  and budget.
As for our experience, we stayed in a transient house where it feels like real Baguio home. It's located in a peaceful neighbourhood. And it was cheap at that time for only P800/all-in per night for the whole place. Actually there were 2 bedrooms in that transient house, but since we're the only ones booked in the one bedroom at those dates, so it felt like the whole house was exclusive. It has free wifi, including electricity, drinking water,  smart TV, rice cooker, electric kettle, gas stove for cooking, CCTV, free use of utensils, blankets and pillows, hot and cold shower, hot showers are a must in Baguio coz the temperature can do down up to 12 degrees or even lower during December-January. It's only 10-minute walk from the tourist spots.
It is located near Sto Nino Jesus medical center. There are a lot of home stays all over Baguio. I suggest that you stay in a walking distance to the center and attractions because sometimes it gets heavy traffic during rush hours.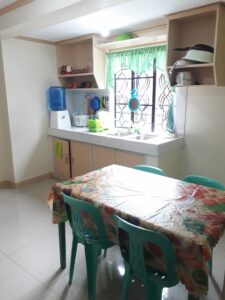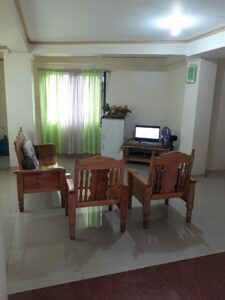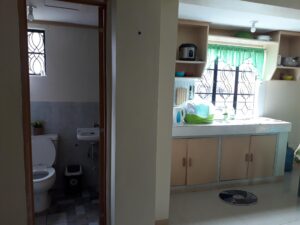 DAY 1 ITINERARY
3:00 AM – Arrival at Baguio Terminal. Travel time was only about 4 hours. We arrived earlier than expected. The terminal drop-off is near Session road. There are 24 hour establishments such as stores at the bus terminal, Jollibee fast food, 7/11 and mister donut, maybe some bars within the area. We went to Jollibee for a hot choco. Unfortunately, it was not available as well at the 7/11 so we stayed at Mister Donut instead. We waited until 5:00 AM to attend the mass at Baguio Cathedral. Sleepy-head, we were happy to witness the beautiful sunrise from the church. We loved the cold breeze touching our skin. Baguio is nostalgic at some point. I could not contain our happiness while walking around session road in the early morning. You can see people in their sweaters, coats, and jackets talking on their own dialect. We loved the feeling of not getting sweaty.
I would like to have my own vacation house there someday. But to think about it, Baguio real estate properties are really expensive in reality. Other nationalities such as Koreans also settle in Baguio.
Now heading towards the Harisson street up to the Burnham park, I could not feel that it was already 7:00 AM. It was still cold, of course, because of the high altitude of Baguio. Around the park, there's a vendor selling warm fresh taho in two flavors – the ordinary taho and the STRAWBERRY taho. Yes! It's my first time to try the Strawberry taho (soft tofu) for Php 30.00 per cup. You should try it too!
We walked around the park, took selfies around Burnham lake, with beautiful trees and flowers. A lot of people come to Burnham park to have their morning exercise, jogging, or just riding the boat, or get some pedals on biking. It's refreshing to just sit and relax at Burnham park. It's so wonderful and clean. ENTRANCE IS FREE. We were starving as we looked for the CAFE BY THE RUINS DUA. Breakfast is awesome. A meal would cost around Php 200. Sandwiches and other light serving price start from Php 100.00. The restuarant had a very nice and cozy interior design.
Address: Jose Abad Santos Dr, Baguio 2600 Benguet
Following the itinerary I made, we went to Baguio museum since it's just a walking distance from Cafe by the Ruins Dua. I'm the type who's into museum, history, art, culture. If you are like me, you must visit this. The Baguio museum is up to fourth floor. There is so much history to see in there about Baguio. Entrance fee is only Php 20.00. There's a lot of learning about the lives of different tribes in Ifugao Benguet, Baguio. It's already 11:00 AM and we intend to get to our accommodation already and familiarize the surroundings. Taxi drivers are honest and hospitable in Baguio. They give you exact change and the fare is just right. Taxis in Baguio are not airconditioned.
We needed to get some power nap before going out again because we arrived so early. At 3:00 PM we went out to SM Baguio instead skipped the Maryknoll Garden in the itinerary because we were short of time due to traffic plus it's almost evening.
Anticipate jam-packed jeepneys and loaded taxis on a weekend rush. We talked towards SM Baguio which has a nice afternoon vibe and night view of the foggy Baguio mountains. This mall doesn't have air-conditioning. I think almost all establishments in Baguio do not need it because of a cold climate.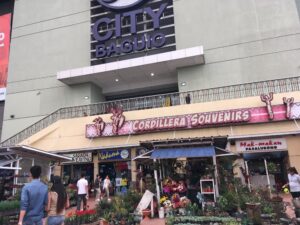 While in SM Baguio, you can do withdrawal from ATM machines, grocery and it has souvenir shops around. SM Baguio was actually walking distance from Baguio Museum and Cafe by the Ruins Dua.
Address: 5 Arellano St. Corner Moran St. Brgy. Gibraltar, Baguio, 2600 Benguet
Address: Dot-PTA Complex, Gov. Pack Rd, Baguio, 2600 Benguet
Address: 4 Ben Palispis Hiway, Km 4, Baguio 2600 Benguet
OUR MOST FAVORITE BAGUIO Experience was going out on a Friday night at the BAGUIO CRAFT BREWERY. The food is reasonable and the restaurant's ambiance is superb! We loved the balcony as you look at the overlooking view of uphill city lights. A lot of local tourists and even foreigners come here. We ordered the ribs, buffalo wings, and the signature Baguio's crafted beer. We were satisfied of the quality of food and service they provide. Craft beer starts at Php 170.00. I'd love to go back there again for a memorable happy sumptuous dinner. Wear extra clothing because the temperature is becomes colder during the night. Baguio is also relatively safe at night based in our experience.

DAY 2 ITINERARY
BALAJADIA'S KITCHENETTE, 
STRAWBERRY FARM, 
STABOSA ARTWORK A.K.A VALLEY OF COLORS, 
BELL CHURCH, 
MINES VIEW PARK, 
WRIGHT PARK, 
THE MANSION
+ FOOD GUIDE – OH MY GULAY, VIZCO BAKESHOP, KOREAN DINNER UNLI, BAGUIO NIGHT MARKET
Today's itinerary is fulfilling. Rise up and shine. We started our day by having breakfast at a highly recommended restaurant BALAJADIA'S KITCHENETTE. The Balajadia Kitchenette is closely located from where we were staying just at the corner downhill. Celebrities visit this restaurant and it was featured in a talk show before. The menu is budget-friendly. The cost of our lovely Filipino breakfast is only Php 250.00 for two persons and we're already satisfied. That's value for money!
In the morning we rode a jeepney from Balajadia's Kitchenette going to La Trinidad where the Strawberry farm is located. ENTRANCE of Strawberry farm is FREE. Good thing, we went there during the Strawberry season and they are being sold at an affordable price.  I really enjoyed the scenery. I was so amazed to visit the farm. Strawberry jam only costs Php 20.00 per bottle, a souvenir keychain costs Php 10.00, a fresh strawberry costs Php 25.00-Php 200.00 per pack.
After spending the time at Strawberry farm, we headed towards the popular Valley of Colours where the community houses are painted in various colors. It's very artistic and wonderful. NO ENTRANCE. Next we went to nearby Bell Church where the Entrance is also free. We only spent Php Php 15.00 for the jeepney fare per ride.
Because we were still full from the breakfast we had, we decided to go to the other part of Baguio where the Mines View Park, Wright Park, The Mansion, and Good Sheperd are located. All of these are nearby to each other. All of the mentioned places do not have ENTRANCE Fee. Jeepney fare are low too from the city center, usually the minimum. You can enjoy the nature and the view of the mountains up there.
At 3:00 PM our feet were all exhausted from walking. We decided to go at Session Road and have something to eat at OH MY GULAY's cafe and restaurant. There I highly recommend the place because of its ARTISTIC OLD FILIPINO HOUSE ambiance and PERFECT view of Baguio too. The food they serve are healthy at an affordable price ranging from Php 150.00-Php 400.00. Our order were Pancit and Hot Choco. We were craving for something sweet and we found Vizco's Strawberry Cake across the street. It was so good! I love it! Per cake slice is Php 80.00. It was dusk and we were still thinking over where to have dinner. We enjoyed walking at Burnham Park at night. Though crowded, visitors were enjoying their time with various activities such as biking, boat ride, skating, eating at side street restaurants.
ALSO Baguio has a tourist help desk where the officers give away free map guide and assistance to  tourists with directions.
It started to feel colder as the wind brushed on our skin. We wanted to try the Korean food in since a lot of Korean nationals live in Baguio. It's probably a good idea to have some.
On a Saturday night, it's better to stay at the center and close by attractions. The traffic could upset you. If you plan in having dinner somewhere else, then you must leave the area of session road earlier to avoid the rush hour.
Finally, we decided to go to HODORI "UNLI/EAT ALL YOU CAN" KOREAN & JAPANESE RESTAURANT. Yup, you heard it right. An affordable "EAT ALL YOU CAN" for only PHP 350.00 per person. You can choose from Korean and Japanese menu. We indulged ourselves with Samgyupsal, Kimchi, Maki, Sushi, Tempura, Korean Chicken as long as it's unli. The restaurant can be found in the second floor along Mabini St., Session Road, Baguio City. Good luck on refilling the side dishes! Food will not disappoint you because it is an authentic Korean food. Of course, the Korean owner was there and very hands-on with the restaurant. The place was also jam-packed with locals and tourists. Food & value for money = 5/5 review for me. It was indeed a heavy dinner but we deserved it after long walks and weary feet.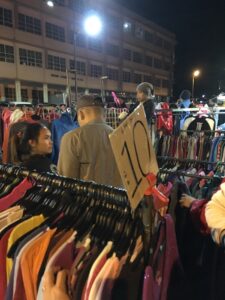 Baguio experience would not be complete without thrift shopping or doing ukay-ukay (second-hand items). Baguio is known for cheap but quality original ukay-ukay stuff. I needed a coat for my office attire so I bought two that only cost Php 80.00 and Php 150.00 compare that you buy in the department store that will easily cost you for couple of thousands around P2,000 for a coat/blazer.
You can also find original branded shoes such as Nike and Adidas for only Php 900.00-Php 1,500.00. It was already drizzling at the night market filled with busy crowd. It's already 9:00 PM, so we called it a night.
Souvenir shops at the Lion's Head
DAY 3 ITINERARY
BAGUIO'S DANES BAKESHOP
GOOD SHEPERD'S BEST UBE JAM
LION'S HEAD
FOGGY KENNON ROAD
First thing in the morning, we already packed our stuff making sure nothing will be left behind. We cleaned the place, of course, as a courtesy. We only had coffee and noodles for light breakfast before going to the last part of our DIY trip. It was really cold and having heater in our stay was amazing. Hot shower is the best. Shaking cold between our legs and clenching our teeth, we put our jackets on and savored our time being in Baguio.
We took a jeepney ride at 7:00 AM going to the center Harrison Street as a start point to go your desired destination through public commute. It is okay to ask locals to guide you with the right jeepney route to ride on. Baguio locals are helpful in general.
We stopped by at Danes bakeshop, known bakeshop in Baguio, for some hot pandesal. Their pandesal was incredibly affordable and tasty for its big size only Php 2.00 each.
Then we arrived Good Shepherd by 7:30AM and you could see more people coming and patiently waiting outside the gate. They're known for the makers of popular Ube Jam Php 220.00 each. This place is a must visit for pasalubong/souvenir. Take note that they only limit up to 2 orders per person. Good Shepherd is a convent where the sisters send off scholars to study in support of their products. We spent some time at Good Shepherd because it also had a good view of the Baguio nature and landscapes. There were relaxing flowers and plants everywhere. Then we took a taxi going to Lion's head. Only private vehicles can usually go there on a tour because jeepneys are rare and usually full.
The place of the Lion's head is called Camp 6-7. When we arrived there and the Lion which used to be color black turned into gold due to renovations and improvements. As expected, tourists could not get enough with picture taking.
There are also souvenir stores within the Lion's head area where you can buy for your loved ones.
The Lion's head used to be the welcome trademark of Baguio for many years.
Since public transportation could be difficult in reaching the Lion's head, we asked our taxi driver to wait for us because we won't be taking too long in the area. Private vehicles are better option in this. But then we were only charged for Php 200.00 roundtrip and then back to our place. I would say it was a good deal especially if you're in a group.
I suggest that the last day's itinerary should not be overloaded with activities. It was Sunday and we needed to head back to Metro Manila before night time.
Expect that bus terminals bound to Manila to be full of passengers getting ready for Monday's work. We planned to leave Baguio at 1:00 PM.
Unfortunately, this time we were unable to book advance for Joy bus (it's too late) instead we had to commute via public bus (Air-conditioned). For me, having the Joy bus booked for roundtrip is always better even if you pay more money for it. At least it does not have stops in between. It would have been ideal.
By the way, we had our brunch at Balajadia's Kitchenette again at 11:00 am before leaving Baguio.
THE FOOD IS SO GOOD..Shout out to my friend Elaiza for recommending this!
COST SUMMARY:
Manila-Baguio-Manila = Php 1, 440.00 Round trip via Joy Bus (My suggestion)
Our actual fare from Manila-Baguio was Php 720 per person (one-way) then Baguio-Manila was only Php 400.00 per person
Accommodation = Php 1, 600.00 for 2 nights via transient home in Sto Nino, Baguio  (if solo), Php 800.00 for 2 nights (if shared) Actually you can find cheaper accommodation aside from what we got but it will depend on comfort, safety & accessibility.
TOTAL: Php 2, 240.00  per person  (Bus fare & accommodation)
Most sight seeing are FREE of charge.
Your food and shopping allowance should depend on your budget. Please review our itinerary for food suggestions.
Food prices may vary. If you only eat at a local eatery, it will cost more or less P100-P150 per meal. If you dine out, then slightly higher depending on the establishment. Average dine-out will cost P200-P500 per meal.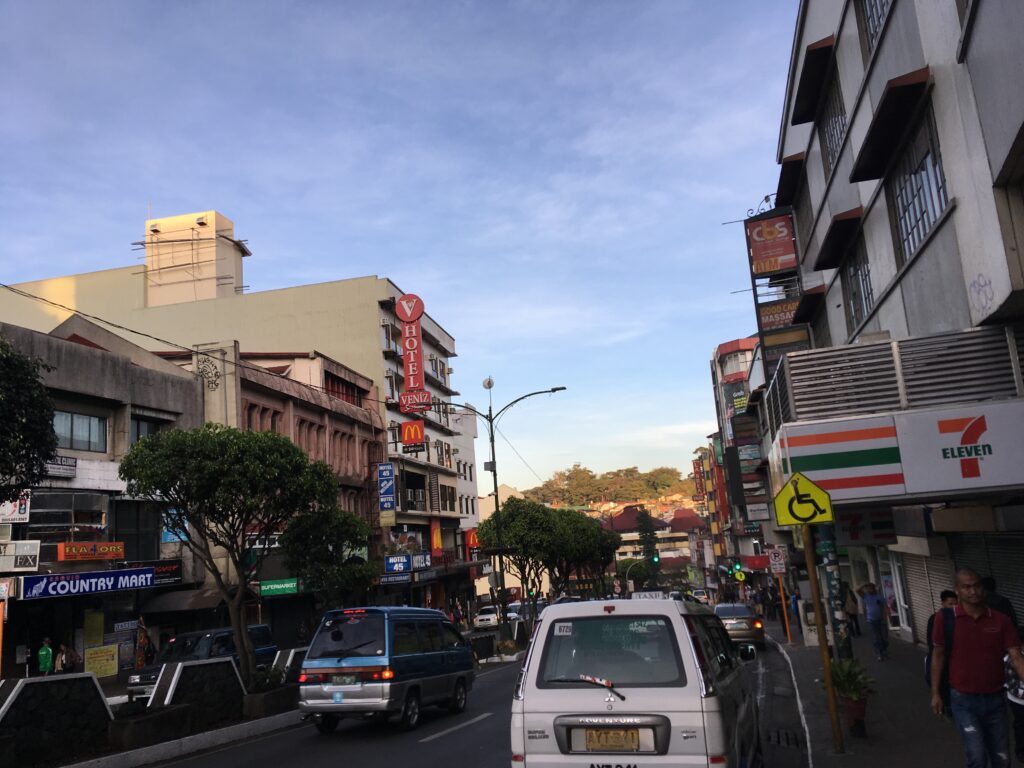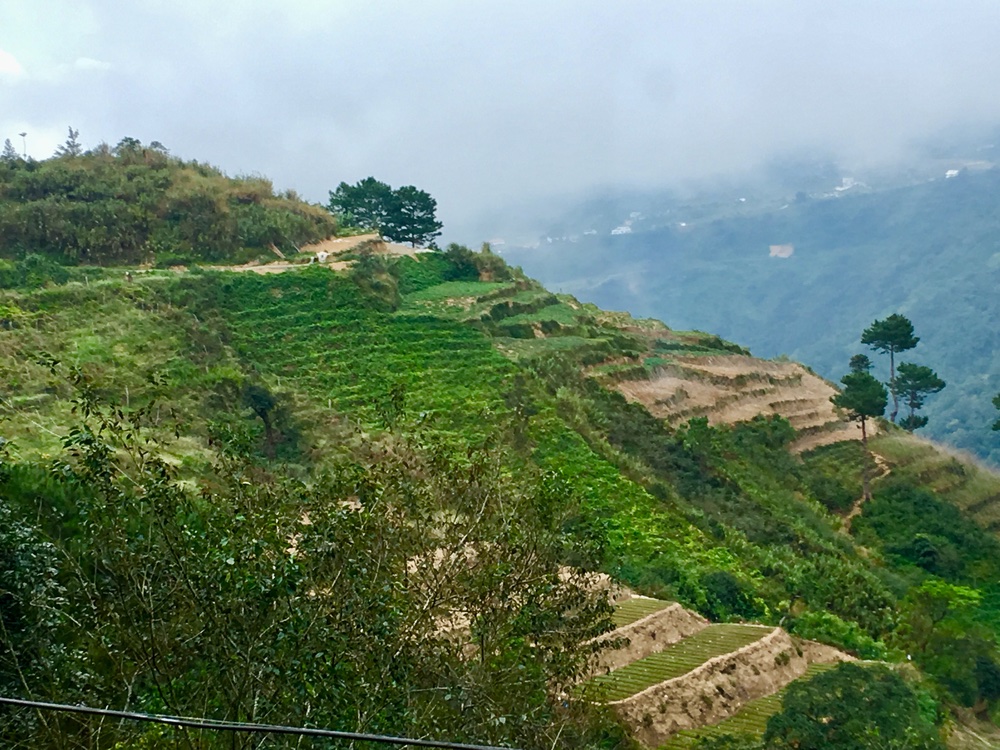 Now you have idea for your planned Baguio trip. You can do it BY YOURSELF, free and easy. Again compare to group tours, you can enjoy the view more because you control your own time and pacing. Sometimes package group tours can make the transportation cost less compare to a solo traveler. So it depends.
I hope I'm able to help you to gain insights about coming to Baguio. It is a great destination for everybody. I admit I fell in-love with Baguio. Do not miss to visit it.
Thank you for reading and visiting my page. What can you say about my blog? Please feel free to share this to your family and friends! 
Disclaimer: Due to COVID-19 pandemic, inflation, fare and fuel increase, the information may vary on actual. Please anticipate for any changes. Kindly verify with the local government agency, transportation companies and the establishment for updates. The post only based in my own experience.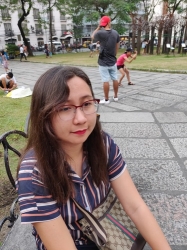 Latest posts by Yang Herrera
(see all)