Tagaytay is located in the province of Cavite 62.4 kilometers away from Manila Airport (NAIA) southern part of Luzon. The travel time is usually 2 hours one-way. Tagaytay is known for being "The second summer capital of the Philippines next to Baguio" due to its cold climate and the scenic view of beautiful Taal Lake and Volcano. It's the best escape for a weekend get away from a stressful week in Metro Manila or if you have a plenty of layover time in between flights and just want to try something new and quick. If you want to spend your 1 day worthwhile, come to Tagaytay. I got you covered with my simple itinerary. I have visited Tagaytay for three (3) times already.
Here is the blog post about visiting Baguio. Click here – https://blogsnippets.com/diy-tour-in-baguio-city-philippines-on-a-budget/
HOW TO GO TO TAGAYTAY IN THREE (3) WAYS:
A. CAR RENTAL – If you have the money and just want to avoid commuting, especially with Covid-19, I suggest you hire a private car especially when you are in a group with family or friends. Rental fee costs about Php 2,500 (USD 50.00) with a driver roundtrip includes waiting for a day excluding tolls, meal and gas. Still it depends upon negotiation with the car rental company. There are some car rental companies who offer Self-Drive for as low as Php 1,500 (USD 30.00) good for one day.
B. PUBLIC BUS – I usually do this considering that I would travel alone or if I am with someone. I recommend this if you are in small group. It is cheaper to ride in a public transportation. The fare is around Php 200.00 roundtrip (USD 4.00) from DLTB Buendia Terminal in Makati, Metro Manila going to Tagaytay via Nasugbu highway (Vice Versa), Batangas road. You must always ask the conductor or driver to drop you off in Tagaytay. The travel time is more or less 2 hours per way. Aside from DLTB busses, there are also other bus companies that cater this route and the fare price would vary.
C.) GRAB CAR – Yes, it can be done from via Grab car and book it via the App. A 4-seater Grabcar would cost around Php 1,500 while a 6-seater would be around Php 1,700 from Manila.
Here are the affordable places to visit in Tagaytay on a quick day trip:
1.) EAT BULALO AT MAHOGANY MARKET FOR BRUNCH
This is an underrated activity to do. Usually once I arrived in Tagaytay by bus in the morning around 10:00am if I leave at 8:00am from Metro Manila, I would tell the bus driver or the conductor to drop me off the Mahogany Market. I like eating here especially when the weather is cold. Any day would be okay still. Ordering Bulalo soup (beef soup) is always the best. Please note that there is a toilet on the ground floor but it is not for free. It's a pay toilet around P10.00 (around 0.20 cents in USD) per person per use. After eating Bulalo and Tawilis (catch from the lake) with rice, you can walk around the market and enjoy fruit and veggie shopping if you like. There's plenty of fruits and vegetables in the area. A local fresh beef is also good to buy and you can also find souvenirs or pasalubong in here. Spending 2 hours in Mahogany market is worth of your time.
COST OF Meal Good for 2 PAX: Bulalo – Php 360.00 per order + Tawilis – Around Php 200 per order + rice = Php 500-Php 600 for 2 or 10-12 USD

2.) CHECK OUT THE TAAL VOLCANO FROM MCDONALD'S TAGAYTAY
After Mahogany Market, it's easy to ride a jeepney nearby going to Mcdonald's Tagaytay. The jeepney fare is as cheap Php 10.00 per person. Mcdonald's is more practical if you are trying to save money instead of dining in fancy restaurants that offer the same view of Tagaytay lake. Order some fries and sundae for dessert or snacks while enjoying the overlooking of Tagaytay Lake.
Cost of snacks in Mcdonald's: Less than Php 100.00 (2 USD) per person
3.) BUY BUKO PIE FOR PASALUBONG BACK HOME
Rowena's is a must "pasalubong" from Tagaytay. Their buko pie is highly recommended. However, it only lasts for few days. Aside from buko pie, they also offer variety of delicacies. From Rowena's store, there is also a view of Tagaytay lake. The reason that I buy pasalubongs early because I am afraid of best sellers delicacies to be sold out.
Cost of one box of Buko Tart / Pie : Around Php 300.00
4.) WALK AROUND THE CENTRE, FREE VISIT THE MALLS
Across the Rowena's pasalubong/souvenir store, you can walk along Fora Mall and Ayala Mall to scroll inside for some interesting items or if you are just like me who wants to burn some calories after a heavy meal, then walking inside the mall is a free thing to do.
Cost – free to stroll
5.) CAN'T GET ENOUGH OF TAAL VIEW? VISIT BAG OF BEANS FOR A COZY MEAL BEFORE HEADING HOME
This time you're probably go hungry again because it's past 3PM and you've already walked the centre of Tagaytay. I have visited this place called Bag of Beans couple of times and they don't disappoint so far. Relaxing ambiance, Al Fresco dining, freshly made pastries, delicious food choices, signature coffee, Bag of Beans is always top of mind. Food ranges from Php 200-Php 500 per person. They have 5 branches overall. The one I always go to is the Athena Branch (infront of Carmela's banana cake) along Nasugbu highway. This branch is amazing and improving every time. Plus, you can just hop on the bus going back to Metro Manila.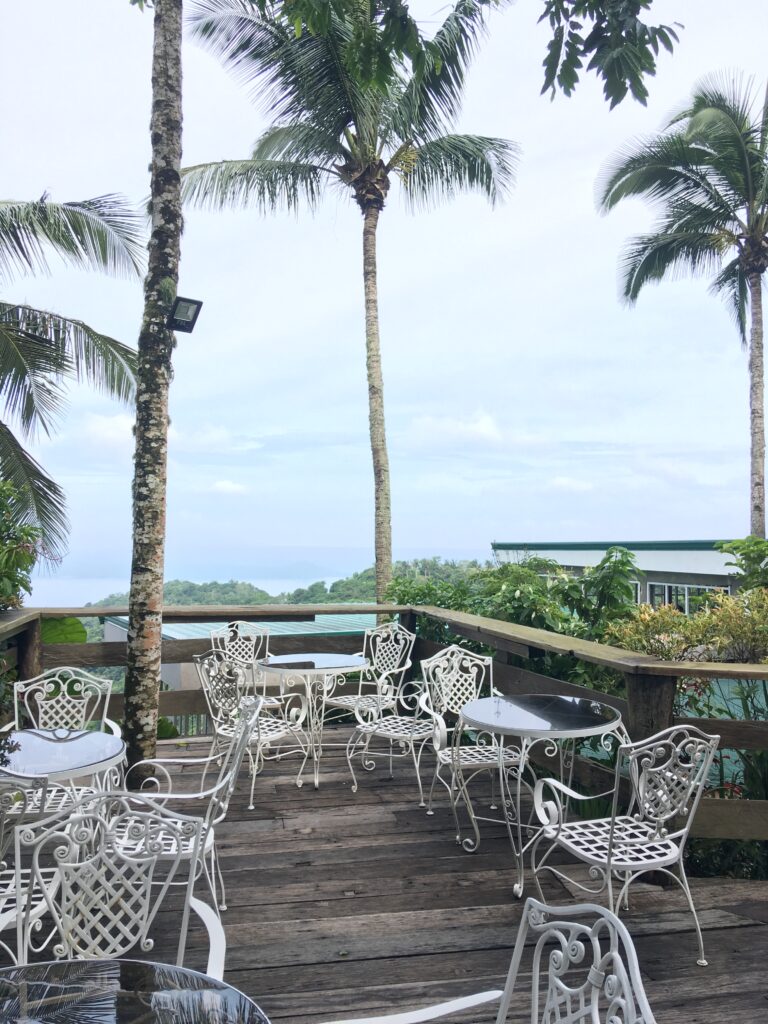 If you have extra time, you can book overnight in Tagaytay. There are plenty of hotel room accommodations with average of Php 1,500 per night via Booking.com, Facebook groups and AirBNB. You can enjoy the rest of the night by having dinner reservations at Antonio's Restaurant or visiting bars & pubs with live music for amazing experience. You may go to have picnic at People's Park and have fun in Skyranch Amusement Park Tagaytay the next day with your loved ones.
The summer capital of the Philippines – Baguio is one of the favorite local destinations. Check out more details CLICK here – https://blogsnippets.com/diy-tour-in-baguio-city-philippines-on-a-budget/
Planning to make a trip around Philippines? Check out these destinations with itinerary guide CLICK HERE https://blogsnippets.com/philippines-destinations/
Planning to make a trip outside Philippines? Check out these budget friendly countries and easy and to no VISA requirement CLICK HERE https://blogsnippets.com/travel-blog/
Disclaimer: I am not a paid travel agent. All my posts are based in my personal DIY experience of the trip.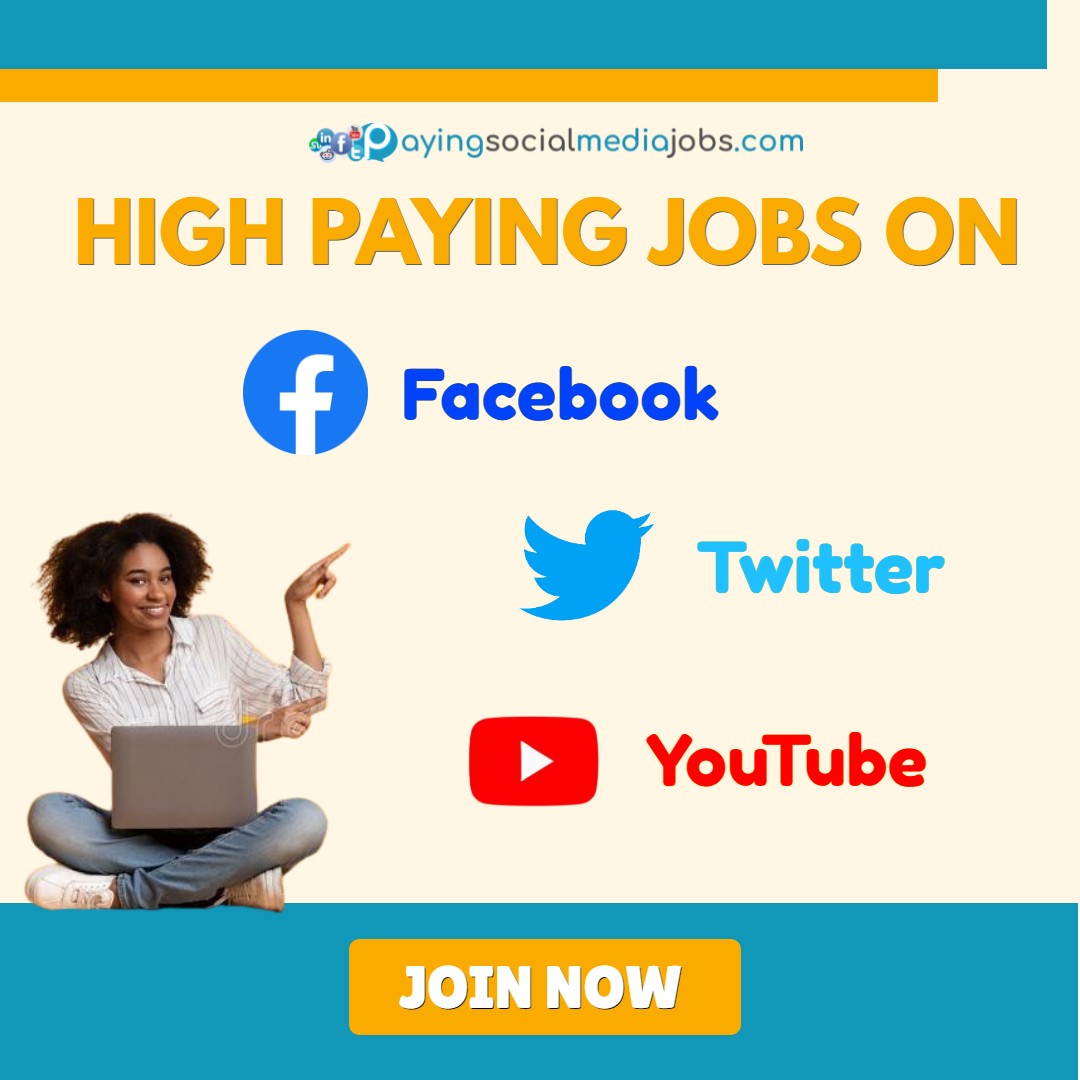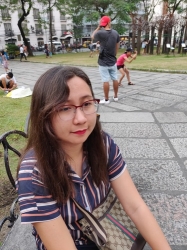 Latest posts by R.Montederamos
(see all)