The best age to avail insurance is right now while you are reading this blog. It's the right thing to do because you never know what the future holds. It is always best to be already insured. The ideal age to have been insured is when the moment you were alive and then you will just have to update your insurance contract or policy as you develop your life stage as you become an adult.
Life stage means your life situation right now. Are you a breadwinner and single? Are you a breadwinner and married? And other circumstances that may affect the insurance package you actually need in the long-run. Being breadwinner means other people lives are dependent on the income you make.
First, you have to identify the kind of insurance package available based on your age, budget, occupation and life stage right now. I am not talking about insurance for vehicles, business and houses. This blog talks about YOU as a person.
Before you proceed and inquire from a licensed insurance agent/Financial advisor, ask yourself this – Do you value your life? Are you the kind of person who doesn't like seeing your loved one suffering? If your answer is yes, please continue reading. 
Second, You must know that there are different insurance packages in the market for individuals just like you. And like purchasing an internet plan, different plan package and price comes with the included benefits.
Different insurance packages are:
1.) life insurance
2.) health insurance
3.) life with critical illness insurance
4.) life with critical illness and disability insurance
5.) life insurance with mutual funds as investment
Third, you want to avail the best insurance. However, it can be more confusing if you search all the insurance companies and all the plans they offer. I suggest is that you only pick the top insurance companies in the Philippines and then you try to compare their insurance plans based on your profile. Book an appointment with their financial advisor to know more about their offer. Trusting your life with a trusted advisor from a reputable company is important. Getting your first insurance policy with a top company means you can guarantee that they are capable of paying you and your beneficiaries incase something happens.
Fourth, commit to yourself why getting insured as soon possible (regardless of the premium payment that you need to complete) is very important because of these benefits:
1.) Your financial and health worries will be reduced or eliminated. Thus, giving you peace of mind
2.) Your family, spouse, anyone close to you that you declare as your beneficiaries will be able to survived and maintain the lifestyle for some years as they recover without you and your income because the insurance proceeds will be served as income replacement
3.) When you invest and take care of yourself by getting insured, you will be able to get the value of it when you need it for retirement. Some insurance plans let you grow your money as they're invested too as mutual funds.
Fifth, once you find the insurance package you think you can afford paying. Decide on the payment terms. You can buy it for whole price, annually, quarterly or monthly. Please note that it is cheaper to buy insurance when you are young and healthy in your 20s-30s. But as your age increases, it can get expensive and the benefits may be reduced due to age and health factors. There is also limit of the age when you can still avail insurance. In most cases, insurance companies cannot offer insurance to people who are already in their 60s and beyond. Another thing is that some occupation are restricted in getting insured especially those high-risk list of occupation.
Free consultation with a licensed financial advisor based in the Philippines – 0976 053 9802
Disclaimer:
Due to COVID-19 pandemic, the actual prices, schedules and other information stated in the blog may change and vary. Kindly anticipate inflation and other factors that contributed to price difference. Please do your due diligence to verify with official sources. This blog may contain affiliate links and ads.
Help us improve this post by letting us know in the comment section.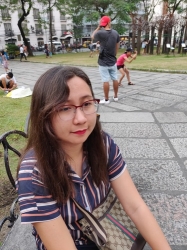 Latest posts by Yang Herrera
(see all)