Have you ever dreamed of settling in a first world country where you can enjoy the fruits of your labor and benefits? Do you feel like you have to leave the Philippines for a better and secured future for your kids when you can apply that PR (Permanent Residency) and Citizenship? Do you want to have an Australian degree or qualifications you can show to the world? Do you want to live, work and study in Australia at the same time? If your answer is YES to all of these, then you are probably researching on how to process Australian Visa particularly applying as a student from a third world country like the Philippines. Aside from the government benefits, what Filipinos like about Australia is the 2-hour difference only from the Philippines, for example in Sydney in Australia. Sydney is only 2 hour advance from Manila. It means that you would not miss that much at home. Unlike if you are in the other side of Western countries, if you're in the US, there's 24 hour time difference per se.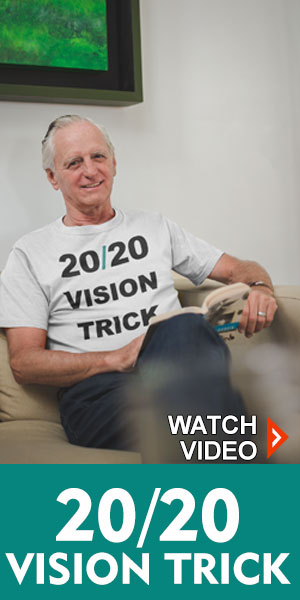 Here is the step by step guide on how to process Australian student visa for Filipinos from start to finish.
You don't even need to pay an initial consultation with an agency. This will actually serves as a guide all throughout your journey to Australia.
1.) Assess yourself first
It's not always about the financial background but the most important thing is your educational background and professional expertise. You still need that student visa application to be convincing, right? If you already graduated a bachelor's degree in the Philippines, most likely you will take is a post-graduate study or a master's degree. Take note that the average tuition fees per semester is already equivalent to a full 4 years college tuition fee in the Philippines. Yes, it is that expensive in Australia to study but it is surely an investment. Also, are you prepared to go back to school again and mixed it with part-time work? Can you adapt to new environment easily? Do you get home-sick easily? You will have to sacrifice a lot of things at the present for your future. It must be a long-term plan, not a short-term hype or some impulsive decision.
2.) Locate and research the city where you want to live
Australia is not one place only. It is composed of 6 states and 10 territories with 600 cities. You really need to be familiarize with their geography. Some cities in Australia have higher cost of living. Some have different climate and culture. Sydney is a diverse city so a lot of students are from multiple nationalities. Or if you have some families , friends or relatives already living in Australia, it is highly advisable that you go where they are located so you can save money upon your arrival. Some cities have strong Filipino community, you may want to consider that too so you won't feel alone away from home. Remember that choosing the city where you will apply PR and citizenship matters in the future because you will be at their mercy if they want to nominate you to live there permanently. You will face problems if you keep transferring cities and schools. It might lead to deportation and immigration issues.
3.) Compare schools, courses, programs, tuition fee cost, and their admission process
Once you already found your desired city in Australia, start searching for the list of school and universities in that city, as well as their programs, duration of the study, tuition fee cost and their admission process. Keep in mind that you must upgrade your educational background as the main reason why you want to go to Australia through study. Although there are short courses and other undergraduate programs which would be cheaper in terms of tuition fees, they would not be able to suffice your application for student visa if they would mean downgrade to your experience, unless, it's a change of career, which you will have to explain to the visa officer in writing. Please also be reminded that being an international student will grant you part-time working hours. However, part-time income would not be enough to sustain your overall living needs including tuition fee especially if you're alone. Better to save up for the tuition fee for the whole program first before coming to Australia. Less worries on the tuition part.
Average cost of tuition fee (Bachelor's / Master's / Post-graduate): AUD 6,000-10,000 per semester (with work permit after graduation, additional 2-3 years stay, can apply for PR (Permanent Residency))
Average cost of tuition fee (Diploma / Vocational course ) : AUD 1,000 – AUD 4,000 per semester (no work permit after graduation, return to home country immediately)
Average hourly wage or salary from part-time job: AUD 20 per hour before tax
So before planning your move as international student in Australia, you must have already saved and set aside the amount for tuition fee, and living expenses could come from your part-time work income. You're lucky if you can find a part-time work and good paying salary as soon as you land in Australia which depends on your skills and "diskarte" in Filipino term. However, take note of the limitations of the VISA because working is just optional. Your sole purpose coming to Australia and working on the side should not affect your academic performance.
I suggest you contact the school via email and send your inquiries about their program details for you to compare but if you have an agent, your agent will be the one who will coordinate and submit the requirements to the school. The exciting part is that the bachelors, post-graduate and masteral studies has 2-3 years study duration and can grant you additional 2-3 years of stay in Australia after the graduation. Therefore, it will give you enough time to find employment and start your Permanent Residency (PR) application using the work permit after you finish the studies.
4.) Take English tests, depending on the school requirement
Schools may require you to show a proof of IELTS passing score or they may give you an English test coming from them. Some schools will waive English test for students who come from countries that consider English as second language. Some will schedule an English interview with the student. So it depends and you must be starting to practice your English communication skills as early as now. If you imagine yourself to be living in Australia then you must know that Australia is an English speaking country just like USA, UK, Canada. You must also learn about their accent and other terminologies so you can adapt quickly and socialize with the locals and other international students just like you and also participate in class confidently. English test will definitely cost a price. IELTS test costs P12,000 per exam plus P5,000 more or less for the review. English test from school may range from P1,500-P5,000.
5.) Submit your application to the school for enrollment
Once you gather all the necessary requirements with the school, start applying to the school of your choice. Applications have certain fees and some schools require some reservation, advance payment for the tuition fees. I suggest that you prepare a credit card / debit card for this transaction. The price of application fees may vary. Some schools do not have one. If you have an Agent, they will be the one to submit the requirements on your behalf. Make sure to fill all details and comply the requirements to avoid delay and refusal from school. Some schools may even require you to answer an essay as to why you want to study with them. Be ready to explain your intentions. You cannot mention your ulterior motives why you want to go to Australia. Please be guided that your purpose is just to study and the benefits of studying so your answer must focus within that area only.
After you submit, it will depend on the school evaluation and processing time. You must choose a school "intake" or the date of enrollment that is way ahead from your school and visa application date. Following the trimester, usual intakes are July, November, March. As an international student, you need enough time to process. You cannot be pushing a tight schedule as it will result to stress, visa problems, missed classes and possible waste of money. It is advisable that you can already start applying as early as 8-12 months prior the enrollment or intake date. This will give you the ample time for possible delays and outcome of your application. Once your application is approved by the school and given that you already paid the tuition fee and other school fees depending on the school policy, the school will issue an Enrollment Confirmation to you. Note that everything can be done online. This Enrollment Confirmation will be attached to the Visa application.
6.) Health Insurance
Wherever you go, you must have one. You will be living in another country which means different healthcare system and different government. Unforeseen events are inevitable. Make sure your health is covered by the insurance. Your school of choice may offer you this or you can search for other insurance providers that will insure you for 2-3 years whole duration in Australia that can cover outpatient and inpatient services. The cost more or less is 1,000 AUD. After payment, you will be issued with an insurance policy.
7.) Visa Application
This is the most crucial part of your journey to Australia as international student. I suggest that you take time visiting the Australia Immigration Home Affairs website to read their conditions and requirements about each type of visa. For study permit or student visa, it is under Sub-class 500 category. In this step, it is better to get an Immigration consultant or Agent because of the technicalities. Although, you can still do this on your own. But agents have the expertise and connection with the Visa Offices. Yes, it is the reality and they can help you with your application. Choose the right and legit agency who has proven track record and has an office in Australia because you know that this agency can make the process quick and smooth. Don't worry, some agencies should offer their services for free to you because they already get commissions from the school where you plan to enroll. Some agencies charge between P10,000-P30,000 which is still reasonable. But make sure that you do not pay your school fees to the agent. You must directly pay those to the school. And that you don't need to pay the full amount until their service of processing your visa is finished.
Aside from the agency fee, there is visa application fee that costs 600 AUD or less than P30,000. Please see updated exchange rate PHP VS. AUD. Usually 1 AUD is equivalent to P37.00. Your visa application cannot be submitted (or lodged) if you lack the documents – proof of identity which is your passport, statement of purpose letter, educational and professional credentials. Financial statements can be optional in Australia. That's a good thing. It is because schools have imposed certain levels to countries where the international students originated. For example, in a level 2 country like the Philippines, they no longer required Filipinos to provide proof of financial statements or what we usually call as show money. As long as the visa and school fees are paid in advance.
8.) Medical
After submission of the visa application online in the immigration portal using an immigration account by your agent or you (if you made one on your own), Australia embassy will request for a medical test from you. It must be done with an affiliated diagnostic center or hospital of Australian embassy. It is usually fully booked and the earliest booking you could get from the clinic might be months from now. As said earlier, it is highly advisable that you plan the process in advance. If you enroll for November intake, then as early as January start of the year (10-11 months prior), you have already started gathering your documents. Medical cost is usually around P7,000 per physical exam. Then that clinic will send the results to the Australia embassy which you will have to wait days or weeks to receive the result update that will reflect in the immigration account after it's being evaluated. It can be as quick as 3 days or as long as 2 months. It depends on the visa officer.
9.) Biometrics (Photograph and Fingerprint scan)
After submission of the visa application, you will also receive a request for your biometrics from the Australia embassy. Please note that you need to book an appointment with VFS service provider for Australian embassy that will collect your personal data (biometrics). They are strict with date and time. You better be early. There is a minimal service fee for less than P1,000. VFS will also send it to the Australian embassy and it will be updated in the immigration account once they have received your data or biometrics.
10.) The Decision – Student Visa Grant or Refusal
If the decision has been made, VFS will return your passport with or without the visa stamp. Obviously, your visa application is approved if your passport has the student visa stamp. You will also receive a letter of approval from the embassy which states your visa conditions. You will present these documents to the Philippine immigration during your departure and at the Australian immigration upon your arrival. It is highly suggested that you organize all the papers involved in the process in one folder or clear book and please do not put them in check-in. Please note that during pandemic, there has been some additional requirements such as health declaration, swab tests and COVID-19 vaccines proof. Kindly double check with authorities on this (if applicable).
Once your visa application is granted, it is now safe to book your plane ticket to Sydney in Australia, for example. The flight time takes more than 8 hours and the airfare would cost as cheap as P10,000 or less per one way during promo or as high as P40,000 per one way during peak season travel. There are direct and with transhipment planes from Manila going to Sydney, for example. Sydney as the capital. Bring winter clothes if you arrive between June-August (this is their Winter season), but it's going to be really hot if you arrive from December-February (as their Summer season). Please check with Australia customs for the things that are allowed to enter in Australia. For example, there is limit for cigarrete packs to be carried in Australia or there are food types that have restrictions. Also, as default, you are only allowed to part-time work up 20 hours per week but as of year 2022, international students can work unlimited hours. This is because of labor shortage. However, immigration rules change every time so make sure to stay updated.
But if you visa application is refused, then you need to wait again and address the issues in the refusal letter from the visa officer. Please check with school if they can process a refund or if you stay in same school, you can still re-enroll for the next intake using the same tuition fees you paid. You will have to re-submit again your visa application, pay visa application fees and medical. Biometrics is still valid up to 10 years. For the insurance, you will just need to ask your provider to modify the dates of arrival and end date of stay in Australia, they will revise the policy or you can have it refunded.
OTHER TERMS YOU WILL ENCOUNTER IN INTERNATIONAL STUDENT VISA APPLICATION:
On-shore and Off-shore applicant – On-shore means you are already in Australia and you plan in taking up study in Australia. You are probably already working there or you are in Australia as a tourist and you are interested in applying for a student visa with no need to go back in the Philippines. While Off-shore means you are outside Australia, you are currently located in your home country or other country and not present in Australia. This blog content is applicable for Off-short Filipino applicants.
Level of Assessment – You have to determine before enrolling the school / universities / education provider's assessment level based on the passport you are holding and country of origin. There is also another way to check this in the Immigration website to see the levels of the school. In this Level Assessment system, it manages the "immigration risk" in the student visa program by asking for minimum requirements. In other words, it indicates the level of risk associated with applicants from specific countries applying for a particular education. Level 3 is the highest risk, Level 2 as medium, Level 1 as lowest risk.
For example, students coming from level 3 countries will have to show financial funds for 1 year living in Australia. The list of countries and their levels are subject to change. Good news, Philippines is at level 2 for student visa which means as of now year 2022, IELTS and Show money are not required.
Dependent – You can bring your spouse/partner and kids as your dependent in Australia provided that you can show sufficient finances to support them. You can already include them upon application of your student visa. Provide a valid explanation letter to embassy why you need to bring your family with you.
Age limit – There is no age limit in applying for student visa even if you are in your 40s or 50s. The visa approval will still depend on the completeness of your documents and the motivation in your Statement of Purpose (SOP) why you are applying for student visa.
However, your age may affect your chances if you are applying for a PR – Permanent Residency. It depends on your skills, background and if you have an employer that can sponsor you then you will have a chance.
I suggest that you take time visiting the Australia Immigration Home Affairs website to read their conditions and requirements about each type of visa. Check this out https://immi.homeaffairs.gov.au/visas/getting-a-visa/visa-listing/student-500
Disclaimer:
We are not an immigration expert or agency. Please do your due diligence to verify with official sources. This blog may contain affiliate links and ads. 
Help us improve this post by letting us know in the comment section.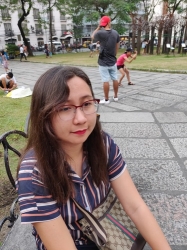 Latest posts by Reah Montederamos
(see all)