Finally, after 2 years of waiting, we are now able to travel to some destinations because we are able to maintain low Covid-19 cases in the Philippines and everybody is almost fully vaccinated. We're excited to travel to this nearby province in Metro Manila called Rizal. It is named after our national hero Dr. Jose Rizal. We will visit 2 places in Rizal – Antipolo and Taytay. Antipolo is known for its uphill natural beauty that bikers and nature lovers adore. Its rich history and the popular Antipolo church make the faithful visitors come every time. On the other hand, Taytay is popular for bargain clothing market. We opted for an overnight stay to fully enjoy the overlooking view of the city with this simple itinerary.
---
HOW TO GO TO RIZAL PROVINCE
GOING TO ANTIPOLO VIA COMMUTE
For our first day we decided to start with Antipolo, so from Manila we departed from our place at 6:30 AM in the morning. The train & jeepney commute is pretty straight forward which were cheap, easy and fast. It took us 1 hour of travel. One must have a Stored-value card called BEEP (blue color) to save money (usually around P2.00 less) by just tapping it at the station compare to getting a Single journey ticket (yellow-white color card). BEEP card only costs P100 with P80 stored value.
Just hop to LRT-1 line then alight to Doroteo Jose station (the intersection for LRT1 and LRT2), walk towards the LRT2 Recto Station. No need to go down outside the street as there is a bridge-way to interchange. Take the train from Recto station (first station) and make a stop to the newly built Antipolo station (the last station). Once you arrive in Antipolo station, go down outside you will find public jeepney that will take you to the center of Antipolo. Expect that the jeepney ride will be very steep, fast and furious. Even you have the option to take taxi or Grab, it's going to be a lot expensive and would cost me about P500.00 per one-way. Besides, trains here in the Philippines are fully air-conditioned and you can avoid the traffic.
Fare cost breakdown per person (Going to Antipolo):
LRT-1 fare from Vito Cruz station – Doroteo Jose station: P16.00
LRT-2 fare from Recto station – Antipolo station: P28.00
Jeepney fare from Antipolo station – Hinulugang taktak falls in Antipolo center: P25
Fare cost breakdown per person (Return to Manila)
Jeepney fare from Taytay Tiangge, Rizal- LRT2 Marikina station: P25.00
LRT2 fare from Marikina station-Recto station: P28.00
LRT 1 fare from Doroteo Jose-Vito Cruz station: P16.00
TOTAL ROUND TRIP FARE: P148
---

ACCOMMODATION
It was quite challenging for me to find a suitable and budget friendly room for 2 persons as there are few that you can find online. Some are way overpriced for me and unavailable. Some are too poorly rated and the location is not accessible to my desired itinerary. At last, I was able to book via AirBnb with St. Michael's apartment located in Taytay, Rizal yet also near to Antipolo. It's comfortable, safe, clean, accessible to public transportation, stores outside, with Wifi and Netflix (though the signal not that strong in the province), super cold AC and everything you need is here. You can even cook your own meal, prepare your coffee, and it has a fridge and microwave if you plan to take out from a restaurant. The bathroom is clean and has hot and cold shower. I would recommend this property for your stay. Though a day-trip can also be possible.
COST: P1,700+ per night
---
ITINERARY AND EXPENSES
DAY 1
8:00 AM – Hinulugang Taktak falls and park
First thing we went to was the falls, you can just walk towards the location after the jeepney drops you off in this part of Antipolo. Most jeepney drivers know this place. We arrived at the location and there was no entrance fee, just voluntary donation. Further rehabilitation for the 80 feet Hinulugang Taktak falls and park is being proposed due to foul smell and polluted water which was caused by the humans living close to the area. I hope that its beauty just like the old times will be restored soon so everybody can just relax and stay long when they visit Hinulugang Taktak. There are also other recreational activities in here such as wall climbing, hanging bridges, spider web, and swimming pool.
Address: Daang Bakal Rd, Antipolo
---
9:00 AM – Crescent Moon Cafe and Studio Pottery
From Hinulugang Taktak, we headed to our next destination. We made our breakfast reservation with Crescent Moon Cafe. It is owned by a well-known pottery artist and chef. The restaurant is popular for their pottery store inside. Their menu is usually southeast asian dishes. The signature appetizer is the Alagao. I would say the food is not the best version but it's not bad and the refreshing ambiance is worth celebrating with your loved ones. For instance, I love the calmness of the garden and Koi fish pond especially the artsy space in here.
Address: Sapang Buho Rd., Brgy. Dalig, 1870 Antipolo
COST

Fare tricycle from Hinulugang taktak-Crescent Moon Cafe: P40 for 2

Meal: P200-P500 per dish
Note that the mode of transportation is usually tricycle for specific areas that cannot be reached by jeepneys. It is common that the fare for a tricycle is way more expensive. It is rare to find a Grab or taxi in this location.
---
10:00 AM – Pinto Art Museum
Make sure that you allot 4-5 hours to spend exploring the Santorini Greece architecture inspired massive museum. It has 7 art galleries in total and has cafe and restaurant inside incase you get hungry. We arrived as soon it opened at 10:00 am to avoid the crowd at the entrance. You can find world-class contemporary artworks and collection of sculptures. The founder is a neurologist Dr. Cuanang. Located uphill, it is a must visit attraction in Antipolo.
Address: 1 Sierra Madre St, Grand Heights Subdivision, Antipolo Rizal
COST

Fare tricycle from Crescent Moon Cafe: P70 for 2 (expect the ride to be steep and uphill)

Entrance fee at Pinto Art for the whole day: P250 per person (adult price) I believe there is a discount for selected visitors like students, PWD, children
We decided to skip lunch at Pinto Art cafe and restaurant called Cafe Rizal because not only it's too hot that day and crowded for most part, waiting for our order would take some time. The other restaurants outside are far from the museum. Anyway our check-in time to our room was at 3:00 PM so it was just in time we finished everything to see at the museum by 2:30 PM. We agreed to order for a fast food delivery to our room where we can be alone, quiet and comfortable with the AC.
---
4:30 PM – Watch the sunset at Cafe Augusta
Antipolo hills are famous for the overlooking panoramic view of Metro Manila. That is why the perfect time to go to Santorini, Greece-inspired Cafe Agusta is during the sunset to watch its picturesque view alongside the silhouette of the tall city buildings. We came here earlier to reserve seats because this cafe tends to be crowded and fully-booked throughout the evening as museum goers also come here. Cafe Augusta serves variety of food choices from coffee, snacks, meals and alcoholic drinks for you to chill. We spent our time until 7:00 pm here so that we can get back to our room to get some rest for tomorrow's itinerary.
Address: Same with Pinto Art museum, but you will pass by Cafe Agusta first on your way to Pinto Art Museum
COST

Fare of tricycle from St. Michael's Apartment-Cafe Agusta: P70 for 2

Snacks price: P200+ per person *Remember had our late lunch/early dinner from our room. We just ordered for fries and frap.

Fare jeepney from Cafe Agusta-St. Michael's Apartment: P10 per person
From Cafe Agusta it was hard to find an available tricycle mostly occupied during peak hours at night. We decided to take a walk downhill and went to the area where we could find jeepney that would pass by to the direction of our staycation. Luckily, we were able to find the jeepney with signboard to Taytay back to St. Michael's apartment. We watched Netflix in our room and slept by 10:00 PM.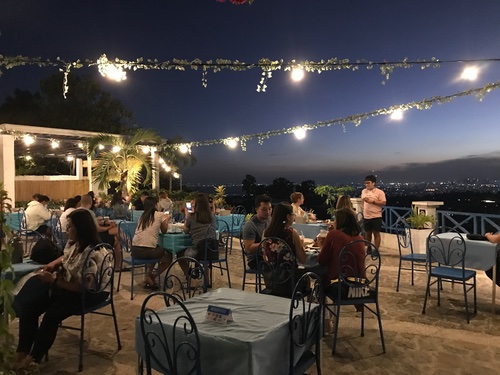 ---
DAY 2
8:00 AM – Burrow Cafe at Antipolo Beehouse
In the morning we woke up at 6:00 AM. The good thing about our accommodation is that you can go out and buy your necessities. There are sari-sari stores and bakeries just outside the gate. We bought fresh pandesal for P2 per piece and coffee for P13 and prepared to leave by 8:00 AM to our breakfast reservation to Burrow Cafe at Antipolo Beehouse. You can stay for 2 hours with the view of the trees and hear the sound of the water flowing from the creek, as well as insects and birds. Please be guided that the cafe is located inside an exclusive subdivision. Private car is preferred going in here because the location of the cafe is quite far from the entrance gate. However, tricycles are allowed to come all the way to the cafe. The challenge would be finding available tricycles that can take you to exit the subdivision. In our experience we had no choice but to walk towards the gate of the subdivision until we can find a tricycle back to our accommodation.
The cafe has all-day breakfast, brunch and lunch menu. You will be amazed of the nature ambiance as it is located underground and their food is so good. I recommend this place for anniversaries and other celebrations like birthdays. You must reserve in advance weeks prior your desired date because it tends to be fully booked easily. We enjoyed the cozy vibe of their interior design. It's very relaxing to have alfresco dining but with the AC inside the cafe at the same time. I can say that the price is reasonable overall. Wear your most comfortable shoes because you have to come down by the outdoor stairs to reach the underground cafe. Don't wear heels or stiletto.
Address:  Beverly Hills Dr, Taytay, 1920 Rizal
COST

Fare tricycle from St. Michael's apartment-Burrow Cafe: P50 for 2

Meal: P400-700 range per dish

Fare tricycle from Burrow cafe-St. Michael's apartment: P50 for 2
At 10:00 AM we left the cafe satisfied and happy with the experience then we returned to our room to rest and to clean up our things before check-out at 12:00 NN.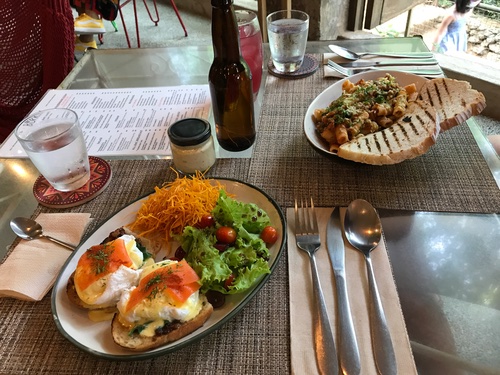 ---
1:00 PM – Taytay Tiangge
If you need to buy new pair of clothes or planning to have an apparel business, Taytay Tiangge is the number 1 destination for it. It has a wide range of clothing and shoes selection at the cheapest wholesale price possible. Coming here for a shopping is worth it and money saving. I suggest you come here in the morning as it would take you whole day to cover this massive clothing market. There are probably hundreds of garment stalls in Taytay Tiangge. They are always open from 8:00 AM-9:00 PM, Mondays-Sundays but it may vary depending on the particular stall.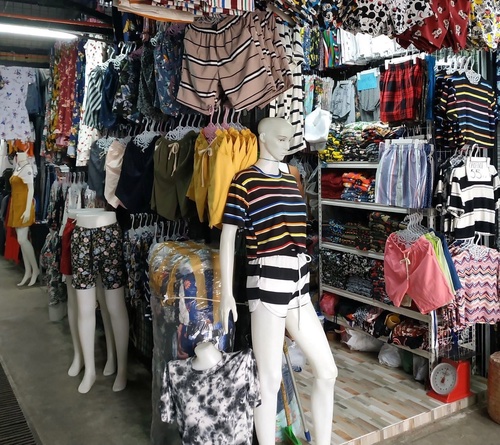 GOING TO TAYTAY VIA COMMUTE
From our accommodation we only had a short walk toward the main road and waited for the jeepney that has signage to "Tikling" going to the direction of Taytay. We told the driver to drop us off to the place where we can transfer going to the location of the Tiangge. We were told to get on a Binangonan jeep and it will take us in front of Taytay Tiangge. Via commute you can either ride in a jeepney or UV express. Our stomach was still full by noon time so we decided to check out this massive market though we only covered a portion of it. We stayed for about 2 hours searching for some clothes to buy for my office outfit. I bought 2 pair of colorful floating pants that was only sold for P150 each, shorts for P50, a dress for only P250 and 2 plain V-neck shirt for P170 each. I think I only spent for less than P1000 for all of it in total.
COST

Fare jeepney from St. Michael Apartment-Tikling: P10 per person

Fare jeepney from Tikling-Taytay Tiangge: P13 per person

Shopping: P1000
In total we spent almost P5000 for 2 persons coming to Antipolo and Taytay Rizal for an overnight stay and to experience the province. Would you visit Antipolo and Taytay yourself and recommend this itinerary to your family and friends?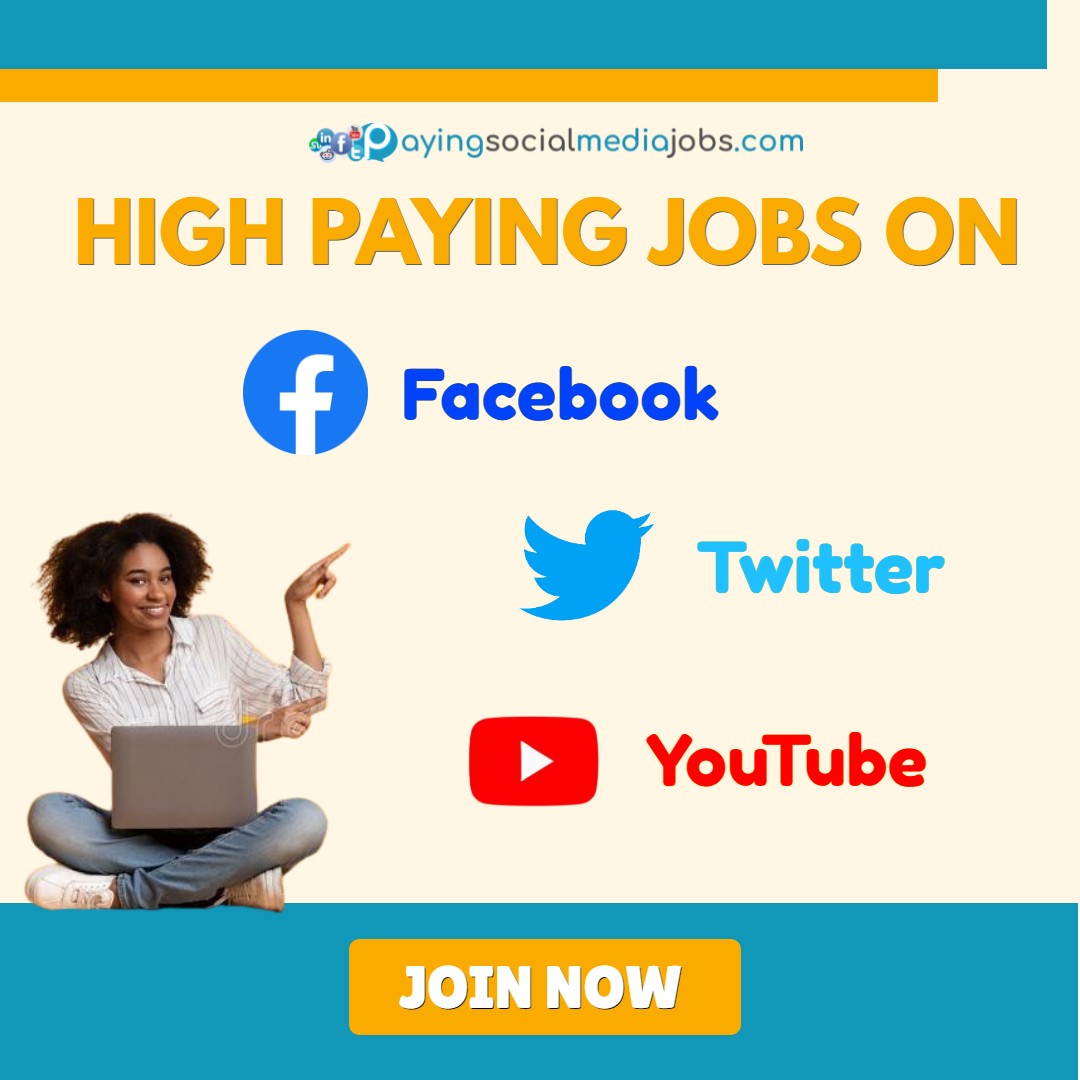 Disclaimer:
Due to COVID-19 pandemic, the actual prices, schedules and other information stated in the blog may change and vary. Kindly anticipate inflation and other factors that contributed to price difference. Please do your due diligence to verify with official sources. This blog may contain affiliate links and ads. 
Help us improve this post by letting us know in the comment section.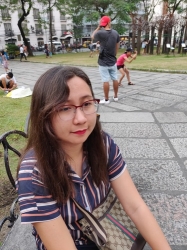 Latest posts by R.Somaredetnom
(see all)