Are you planning to book for a trip to Taiwan soon? That's awesome and I am excited for you. Now that pandemic restrictions are being eased, Filipinos may enjoy VISA-FREE entry up to 14 days in Taiwan. COVID-19 UPDATE: As of November 2022, you do not need to undergo RT-PCR COVID-19 testing BEFORE entering Taiwan but you will need to undergo rapid testing once YOU ARRIVE in Taiwan airport. The testing kits are provided by the Taiwan officers for free for you to do self-testing and health monitoring within 0-7 days. They will provide 4 rapid testing kits that you will need to test yourself every other day from your place of stay. Mandatory quarantine is no longer required effective since 2nd week of October 2022. But from the airport, you must head directly to your accommodation. You will need to have a negative result from the rapid test within 2 days before you go out. There is no need to report test results. 
But if you test positive, you must seek online consultation with a doctor and must not go out. For more information, please search for CDC Taiwan protocols. 
Take note that you will need to be fully vaccinated upon return to the Philippines (with 1 booster). This is a requirement for Filipino citizens. Otherwise, you will have to do isolate in Manila. 
 I have visited both Taipei and Jiufen for this blog. This blog will guide you from costs, itinerary and tips in getting around Taiwan on a budget. 
Tip when traveling to Taiwan, bring a universal adaptor with you.
AIRFARE COST:
If you are coming from the Philippines, there are direct flights from Manila – Ninoy Aquino International Airport to Taiwan Taoyuan International Airport. Airlines servicing this route are China Airlines, Philippine Airlines (PAL), EVA Air, Cebu Pacific, and Starlux Airlines.
Me and my friends booked our flight during promo – PISO seat sale by Cebu Pacific Airline. It means, literally, 1 peso for the base fare plus the admin, airline tax and fuel surcharges. So, watch out for that! My tip for you is to follow the airlines on social media and subscribe to their emails for possible upcoming deals.
The cost of our roundtrip ticket was P2,906.79 per person via Cebu Pacific for Manila-Taipei flight. 
AS OF NOVEMBER 2022 UPDATE: Due to global fuel price increase, there is slight difference also with the taxes and fees. But still, availing promo fares are way cheaper compare to the normal airfares that would cost you for P15,000 roundtrip with other international airlines. 
You see in the photo that it is possible to avail a very affordable international flight for only P3,834.56 roundtrip Manila-Taipei during seat sale 4 months in advance, for example depending on the promo period. Sometimes they have seat sales 10 months prior travel. 
IMPORTANT REMINDER: Please note to always add the Philippine Travel Tax of P1,620 per person in your budget. You can pay this at the airport or add this upon airline booking.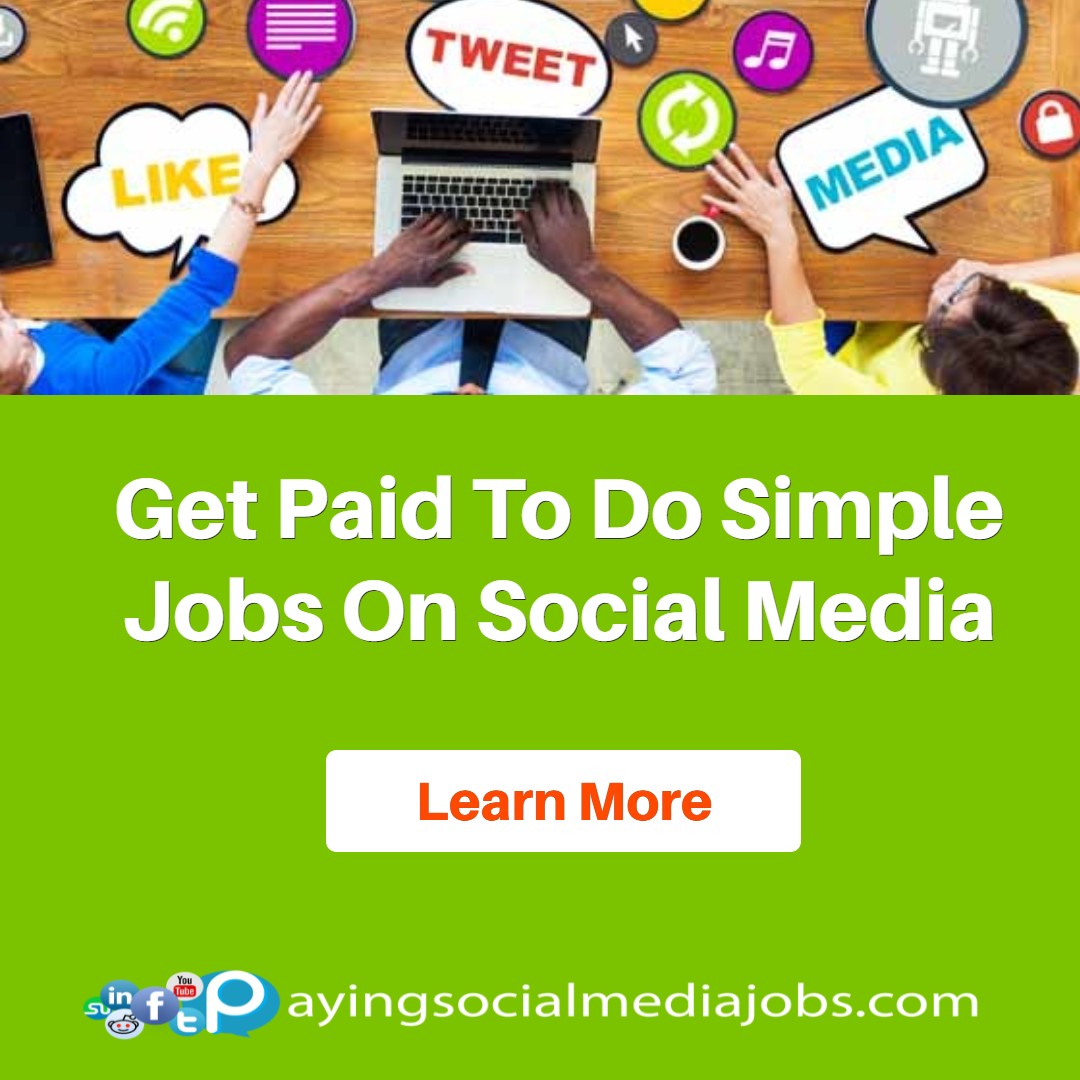 ACCOMMODATION:
There are hotel options and home-stays in Taiwan. COVID-19 UPDATE: Any hotel is okay to book whether shared accommodation or not. Special Quarantine hotels are not necessary. 
We booked our Airbnb accommodation in Taipei city specifically via Airbnb app. It's a 1-bedroom with private bathroom that can fit up to 3 persons. Total cost for 3 nights was P5,922.00/all-in. It already includes taxes and cleaning. To breakdown, that's P1,974 per night to be split by the 3 of us, which means P658 per night only/per person since there's 3 of us in a group. 
If you are a solo traveler, the lowest price you can probably find in the internet for a shared dorm room is ranging around P600-P900 per night in a single bed unit and shared bathroom.
If you are couple or there's two of you, the lowest decent hotel room with private bathroom price would be from P1,200/night.
That's affordable for an accommodation in a modern city like Taipei. However, the price will still depend on the location and amenities. We stayed near Chiang Kai-shek which is a tourist spot in Taipei. The address is along Zhongxiao E Rd, Da'an District, Taipei City, Taiwan.
CURRENCY
Taiwan's money is called "New Taiwan Dollar" or NTD. If you plan in bringing US dollars, conversion will be 1 USD = 31.08 NTD. If you plan in buying New Taiwan Dollar instead while still in the Philippines using Philippine Peso, conversion rate is 1 PHP = 0.54 NTD. In other words, 1 NTD = 2 PHP approximate. Foreign currency exchange is always changing. In our experience, since Taiwan currency is widely available in Manila, we decided to buy it and have our Philippine peso exchanged to New Taiwan dollar.
Reputable money changers can be found in Malate in Manila. So far they can offer better rates. Rarely Philippine banks have New Taiwan dollar reserves. Besides, you do not need to worry about exchanging money once you arrive in Taiwan. You can just go ahead on your way because you already have cash on hand to pay for taxi, food, sim card, etc.
INITIAL BUDGET (FIXED AMOUNT):
Roundtrip Airfare: P2,906.79 per person
Travel Tax: P1,620.00 per person
3 nights Accommodation: P1,975 per person 
TOTAL = P6,501.79  
Personal cost for food, transportation, other expenses will be shared throughout this blog. Please continue reading.

4 DAYS AND 3 NIGHTS ITINERARY
DAY 1  – Taipei 101 and Shi Lin night market 
Upon arrival of the plane in Taiwan Taoyuan International Airport – the primary international airport that serves Taipei city and northern Taiwan, head to immigration formalities for clearance and passport stamp.
Go to Information Desk and buy the EASY Card. Using this card it allows us to ride the MRT or bus within Taiwan. From the airport, we hopped on the train going to Taipei Main Station which the train fare costs NT 160.00 per way deducted from the Easy Card. From there, we transferred to another train line that lead us to our booked accommodation.
We were looking something to eat for lunch since we arrived in Taiwan past noon time on our way to our home-stay. Jin Feng Braised Pork Rice is famous with the locals and tourists. Learn to use chopsticks and some basic Chinese, if you must. Practice at home before your trip. 
Finally arrived in our host's address. We rested for a while, freshened up, and went out to see the city. We went to the tallest skyscraper in Taiwan – Taipei 101. It used to be the tallest building in the world until year 2009 before Burj Khalifa in UAE.
Nearest MRT train station to arrive: Taipei 101/World Trade center train station then only walk for a 100 meters going to the Taipei 101 building. You will arrive in 3 minutes.
Book your entrance tickets ahead in Klook app online to avoid waiting in long lines. We arrived at sunset so many people were already going up the elevator up to access the 89th floor. You can also visit their luxury mall located in the lower ground floor. Reach to the 5th floor and you'll also find ticket office (If you're not able to book in Klook because you do not have a card). You can still purchase tickets in person.
The Taipei 101's elevator has the fastest speed 60KM/hour. Nice to come here on the New Year's Eve too for Taipei 101's fireworks display in celebration every December 31. At the Observatory deck, there is a souvenir shop and food stall if you get hungry. There's also a bar at 88th floor to chill if you like but it's not included in the entrance ticket. The admission ticket grants you an access to have an amazing experience of a 360-degree stunning view of the whole city when you're on the top of Taipei 101.
We went to Shi Lin night market for dinner because it's along the way from Taipei 101 going back to our accommodation. Taking the train is the most convenient and practical way to reach places in the city. We had a good time in Shi Lin night market. It is so alive at night surrounded with people and affordable street foods. You can also shop for clothing, accessories, souvenirs and play with games. There is a food court inside if you want to sit with a table.
Nearest MRT train station to arrive: Jiantan train station then walk for 5 minutes around 400 meters only. 
In Shi Lin night market, there's so many local Taiwanese best foods to try from snack foods, street foods to Taiwanese milk teas. Taiwan has the best night markets in the world. You can find around 700 night markets in Taiwan. Shi Lin should be top of your list for being the largest.
Day 1 schedule and expenses: 
4:30 AM – 6:30 AM = NAIA terminal 3 Check-in, Passed Immigration, Breakfast at the boarding gate –  Php 160.00. Fare to Airport – Php 150.00 
8:36 AM = Actual flight departure from 7:25 AM original schedule (delayed)
11:30 AM – 1:00 PM = Actual flight duration and arrival at Taoyuan Airport, passed Immigration process, purchased Easy card for MRT  – Cost NT 500.00 (includes NT 400.00 load & NT 100.00 for deposit)
2:00 PM- 3:00 PM = Late lunch at Jin Feng restaurant Braised pork with rice meal cost NT 50.00, Milk Tea NT 50.00
5:00 PM = Taipei 101  = Php 900.00 Discounted Voucher on Klook (Regular rate without discount: NT 600.00) **To be billed in the credit card
7:00 PM – 10:00 PM= Shi Lin Night Market, Dinner Cost: NT 100.00.
Day 1 total expense: NT1,300 per person / P2,600
Taiwan Milk Tea

DAY 2 – Chiang Kai-shek Memorial Hall, Longshan Temple, Raohe night market
On the next day since I've mentioned in the beginning of this blog that we stayed near Chiang Kai-shek memorial hall, we only walked towards it, no need for bus or taxi. In this case, we're able to save on transportation and water because we had 3 liters of water in our room as complimentary.
Chiang Kai-shek Memorial Hall is a main attraction and a landmark in Taipei. It has a nature park, monument, and memorial hall, theatre and national concert hall. This is all dedicated to former President Chiang Kai-shek as the leader of the Republic of China in 1975. Mass gatherings are held in the 250,000 sqm square. It has an exhibition center, museum and gallery at the ground entrance inside the hall. There is NO ENTRANCE FEE coming here. Thus, it is free to explore the place. Witness the changing of guards when you go up the stairs. Spend at least 2 hours to enjoy sightseeing. You can sit on benches around the area and appreciate the beautiful Chinese-style gardens and forested park located at the side where you can find birds, cranes, squirrels, turtles, fishes.
Nearest MRT train station to arrive: Chiang Kai-shek memorial hall station
About 2 kilometer walk from Chiang Kai-shek memorial hall, you will reach another main sightseeing in Taipei which is the Longshan Temple (previously spelled as Lungshan or known as Bangka Lungshan Temple). A famous old Buddhist Taiwanese temple built a very long time ago in year 1700s with impressive architecture. Buddhist followers and visitors from all over the world come here to visit the temple. There is NO ENTRANCE FEE, as well in going to the Longshan Temple. You can spare an hour more or less in the temple. It is located in the oldest district in Taipei which is called Wanhua. As you explore the area of Lungshan temple, you will find old traditional market and street foods nearby.
Nearest MRT train station to arrive: Longshan Temple station
About 1.3 kilometer walk, you can reach the Ximending – still a part of Wanhua district. Ximending  is a busy place for crowded pedestrians, shopping, eating at restaurants or street foods, drinking at trendy cafes or cool bars, hotels, cinemas, art and night life. 
However, the weather in Taipei was too hot to walk, we decided to take the train going to Ximending district.
Nearest MRT train station to arrive: Ximen station
One of the things that you must try in Taipei is to order the bubble milk tea also known as BOBA. It was refreshing to drink in a humid weather. If you remember I also had milk tea yesterday. I think you just can't stop drinking milk tea when you're in Taiwan. HAHA
I had a light breakfast in the morning which was a slice of pizza I bought from the bakery outside our place. We were planning to have lunch at the Modern Toilet Restaurant also known as poo-poo restaurant. Yeah, sounds disgusting, right? But actually their food is great. It is just the design of the restaurant is inspired by toilets. What can be more exciting than eating in a toilet bowl, like literally eat your food from the toilet bowl?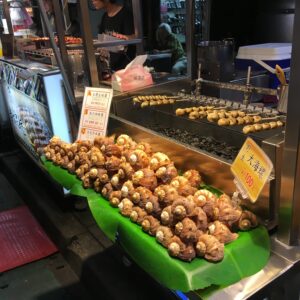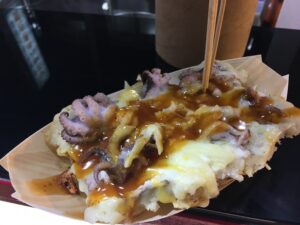 Visit the Raohe Street night market for authentic Taiwanese street foods. Raohe Street defines the real night market experience. There are also souvenir stores where you can buy magnets and sweets to bring home. This is where we bought our pasalubong.
Nearest MRT train station to arrive: Songshan train station
Day 2 schedule and expenses:
8:00 AM-12:00 NN = Light breakfast pizza at the bakery NT 25.00. Chiang Kai-shek Memorial Hall and Museum, Longshan Temple, both FREE entrance fee
12:00 NN – 6:00 PM = Ximending district tour, milk tea NT 40.00, lunch in Modern toilet restaurant NT 250.00, bought polo shirt in SPAO mall for NT 190.00, night dress NT 100.00
7:00 PM -10:00 PM =  Raohe Street night market authentic takoyaki NT 100.00 and buying souvenirs, cost of each ref magnet NT 50.00 and Taiwanese biscuits 3 flavors/3 packs – NT 100.00 per pack, Total souvenir cost NT 400.00
Day 2 total expense:  NT 1,205/ P2,410

DAY 3 – Jiufen day trip – Jiufen Old Street, Ximending District nightlife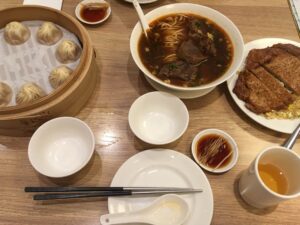 We went to the original Din Tai Fung restaurant for brunch since it opens at 10:00 AM. In the Philippines Din Tai Fung restaurant has branches in Metro Manila and other countries outside Taiwan where it originated in this restaurant where we ate. Awarded with Michelin Star, Din Tai Fung is one of the best restaurants in the world. They are famous for their pork xiao long bao (hot soup dumplings). We made it early and there was only few people waiting in line. Address: Din Tai Fung, Xinyi Store, No194, Sec 2, Xinyi Road, Taipei City
Nearest MRT station to arrive: Dongmen station
We visited Jiufen (sometimes spelled as Jioufen) for a day trip particularly Old Jiufen Street to see various food stalls, tea shops, souvenir stores, pottery and art shops. Jiufen is a small town in Ruifang district. It's a one-hour ride by bus to the east coast side of Taipei city close to Keelung city. It has a breath-taking view of Keelung and Pacific ocean. Jiufen has a colder climate because it is situated up in the mountains (former gold mining area). The small villages are situated on the slopes of the mountain. Expect to climb up and down to and from the stairs in different alleys that comes with great scenery. The ambiance in Jiufen is so nice that a day trip might not be enough. An overnight stay or few days would be fantastic.
How to go to Jiufen:
Direct bus will be the easiest and practical way. Bus number 1062 or bus 965 from Taipei city center. The bus stop for you to go and get on the bus will be at MRT Beimen train station. 
It was a Saturday and we decided to go back to the city center in Ximending district to spend the night and have fun at a bar to try Taiwanese beer. In Taiwan,  you may meet fellow countrymen working overseas as OFW. To our surprise, the waiter at the bar was half-Filipino and Taiwanese who can also speak Tagalog. In fact, almost 200,000 Filipinos are living and working in Taiwan. 
Day 3 schedule and expenses:
9:00 AM – 11:30 AM = Bread at the bakery light breakfast NT 25.00; Brunch in Din Tai Fung restaurant (the original address) NT 180.00 per person
12:30 NN – 5:30 PM = Jiufen Old Street (Mountain village), Snacks – milk tea NT 40.00, red bean cake NT 20.00, Tea bag souvenir in 3 flavors NT 150.00, cute notebook souvenir for NT 120.00
6:45 PM – 10:00 PM =Night Life in Ximending District and night market; Taiwan beer NT 100.00 per bottle, dinner at McDonald's NT 50.00, H & M jewelry sale NT 20.00
Day 3 total expense: NT 505 / P1,010

DAY 4  – Cable car ride at Maokong Gondola, Elephant mountain, National Taiwan University
In the morning we packed our stuff because our flight back to Manila was scheduled at 3:00 am, the next day. However, we needed to check-out at 11:00 am from the accommodation since it's only booked until this date. Thankfully, there was no other new booking for that room and our host was very kind to allow our luggage stay inside the room until we get back from today's itinerary. We still had the key access with us throughout the whole day. 
After having breakfast at a cafe, we went to the Maokong Gondola to ride the cable car by noon time. The weather was gloomy and cloudy that day so it was not sunny to go outside. We wanted to visit the tea houses because my friends are fond of drinking tea. We actually tried a tea flavor ice cream which is called matcha at Guan Ding Tea House.
The cable car will take you from Maokong Gandola to the Taipei  Zoo. It has 4 stations and we ended our cable ride at the tea store. It's my first time to ride the cable car and it's quite a thrill. The cable car is made of clear glass floors so you can really see the bottom such as the tea plantation through the glass. Relax, no need to have shaky legs since it's only a 4-kilometer ride. But we only booked a one-way ticket of the cable car and skipped the Taipei Zoo due to limited time as we needed to see the Elephant mountain before sunset.
Nearest MRT train station to arrive here: Maokong Gondola Taipei Zoo station
I suggest that if you will visit Taipei, don't mix the Maokong Gondola with Elephant mountain in the same day! We did not expect that Maokong Gondola and Elephant mountain could be time-consuming. You have to visit them in two separate day. Ideally, Maokong Gondola cable car ride should be with the Taipei Zoo visit for a whole day trip and you must start very early at the start of the morning. Elephant mountain must be done in the early morning as well when you still have all the energy for climbing the stairs and rocks at the top to see the view of Taipei city and Taipei 101 building from the distance.
We made it to the Elephant mountain when the rain suddenly started to pour but still we continued climbing the stairs. It was exhausting but we had to reach the top to see the great view. Instead of a high-speed elevator at the Taipei 101 observatory deck, we had to manually use our feet for a slow climb to the top of Elephant mountain. Was the effort and exercise worth it? It was a tough hiking trail, but if it wasn't for the rain and tired body, I would have enjoyed it if I did the climbing at the start of my day without rain. Glad the rain stopped for a while and we're able to breathe and appreciate the panoramic view from the top. At least, it's worth it!
Nearest MRT train station to arrive: Xiangshan station 
Trivia: Xiangshan means elephant in Chinese because the mountain is elephant shape.
In our last stop, after having dinner, we visited the National Taiwan University where some scenes of the popular Asian television series called Meteor garden series were taken. We had the limited chance to see the university campus clearly but we're glad it was still open for public visit even at past 8:00 pm. Ideally visit would be at daytime.
Nearest MRT train station to arrive: Gongguan station
We're also fortunate to go back to our accommodation and freshen up before heading to the airport at 10:00 PM for check-in back to Manila. Please see below summary for the cost involved in this 4 days and 3 nights trip.
Day 4 schedule and expenses:
11:00 AM -12:30 NN – Brunch in AP bar and cafe located in Zhongsheng District walking distance from our place; meal cost NT 100.00, water in 7/11 – NT 45.00
1:30 PM – 2:30 PM – Riding the Maokong Gondola, NT 120.00 one-way, Easy card reload NT 200.00
2:30 PM – 3:20 PM – Guan Ding Tea House; Tea flavor Ice Cream NT 90.00
4:50 PM-7:00 PM – Elephant Mountain (No entrance fee, FREE)
8:00 PM – 8:30 PM – Dinner in Yoshinoya Japanese restaurant across National Taiwan University; NT 125.00
8:30 PM – 9:00 PM – Tour inside National Taiwan University; No entrance fee (FREE)
10:00 PM – 3:00 AM – Taipei Main Station taking the high-speed train to Taoyuan airport, Check-in, Immigration formalities, Boarding, bread NT 35.00, bottled power drink NT 40.00
Day 4 total expense:  NT 755 / P1,510
OVERALL BUDGET (1 person)
Roundtrip airfare, Travel tax, Accommodation for 3 nights – P6,501.79
Day 1 – P2,600
Day 2 – P2,410
Day 3 – P1,010
Day 4 – P1,510
TOTAL TRAVEL EXPENSE: P14,031.79 /person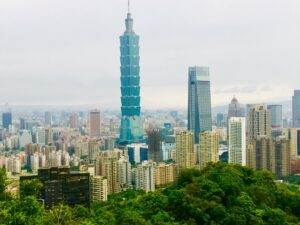 Disclaimer:
Due to COVID-19 pandemic and unpredictable global economy situation, the actual prices, schedules and other information stated in the blog may change and vary. Kindly anticipate inflation and other factors that contributed to price difference. Please do your due diligence to verify with official sources. This blog is only shared based on my personal knowledge and actual experience.
This blog may contain affiliate links and ads. 
Help us improve this post by letting us know in the comment section. 
I would like to thank you for reading my blog post. If you like it, please also check-out below my other blog posts for helpful and informative content:
Singapore travel – https://blogsnippets.com/15-free-and-cheap-things-to-do-in-singapore-in-4-days/
India travel – https://blogsnippets.com/10-affordable-things-to-do-in-mumbai-india-short-itinerary/India travel – 
Hong Kong travel – https://blogsnippets.com/is-hong-kong-visa-free-and-how-much-budget-do-i-need-to-travel/
Thailand travel – https://blogsnippets.com/traveling-bangkok-thailand-in-2-days-itinerary/
South Korea travel – https://blogsnippets.com/travelling-to-seoul-south-korea-from-philippines-during-autumn-budget-and-itinerary/
Melaka, Malaysai travel – TRAVEL GUIDE TO MELAKA MALAYSIA OVERNIGHT ITINERARY
Taiwan travel – https://blogsnippets.com/taipei-and-jiufen-taiwan-itinerary-on-a-diy-budget-4-days-and-3-nights/
Kuala Lumpur, Malaysia travel – https://blogsnippets.com/solo-traveling-in-kuala-lumpur-malaysia-itinerary-in-4-days/
Shenzhen, China travel – https://blogsnippets.com/shenzhen-china-quick-itinerary-for-solo-traveler/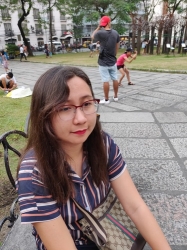 Latest posts by Yang Herrera
(see all)