We decided to travel to Vietnam when they ease the restrictions for visitors. We did not want to travel where the destination requires us to undergo COVID-19 tests and quarantine. Even though we were already vaccinated, still we find it inconvenient to travel if there are still strict quarantine rules in a particular country. We know that this pandemic has affected our overall well-being and traveling is something that gives us hope and freedom to enjoy life.
In this blog, we will share with you the activities we did during our Hanoi travel in Vietnam for 5 days. If you want to know the summary of what we did in Vietnam, you can check it out here: —–>>> https://www.blogsnippets.com/3-weeks-itinerary-in-vietnam-on-a-budget/
Just a quick overview of our itinerary, we actually made a draft before traveling. Of course, if you are passing through the Philippine Immigration, having a planned itinerary comes in handy, in case, the officer asks for it. However, during actual travel, we made some adjustments and considerations (in time, distance, budget, and depending on our mood that day). So, as a traveler, our itinerary should always be flexible but still enjoyable and fun. Not the one that is very exhausting.
Please note that we will only mention the places we visited in Hanoi in this vlog. If you want to know WHAT FOODS TO TRY in Hanoi, Vietnam, please check out our other blog here: INSERT LINK
THINGS TO DO IN HANOI VIETNAM 5 DAYS ITINERARY
DAY 1
Dong Kinh Nghia Thuc Square, Hoan Kiem Lake, Silk Street, Ta Hien Street
Since we arrived at 10:00 am in the Old Quarter area, we were already hungry at the time when we arrived at Noi Bai International Airport. We decided to look for breakfast. We wanted to get hot soup after the flight. We had been at the Manila airport since 2:00 AM in the morning to line up at the Philippine Immigration. Good thing that our flight was on time at 5:30 AM. We arrived in Hanoi at around 8:00 AM, and had our money exchanged at the airport from USD to VND. We waited for the public bus to take us to Old Quarter for around 20 minutes. The travel time took 45 minutes to an hour. If you want to know about the details of the public bus, you can check out our vlog about it here —-> https://youtu.be/rWsHbZE58vs
After we had "brunch", we headed to the location of our hotel and we were able to check-in before 2:00PM because our room became ready. We felt exhausted from the travel so we took some rest and slept in the afternoon. We went outside at 5:00 pm to visit a local Vietnamese convenience store to buy our essentials like water and snacks we could bring to the hotel. To make the most of our time, we explored the area nearby our hotel and ordered our early dinner food from outside. At night, we went around Old Quarter's main spot which is the Dong Kinh Nghia Thuc Square (RoundAbout) and Hoan Kiem lake. It's very vibrant in Hanoi as we visit Silk street and Ta Hien street, popularly known as the "BEER" street where the nightlife is happening. We returned to our hotel by walking before 10:00 PM.
This is how we plot the locations in Google Maps where they can be accessed by walking. Start and End at our hotel.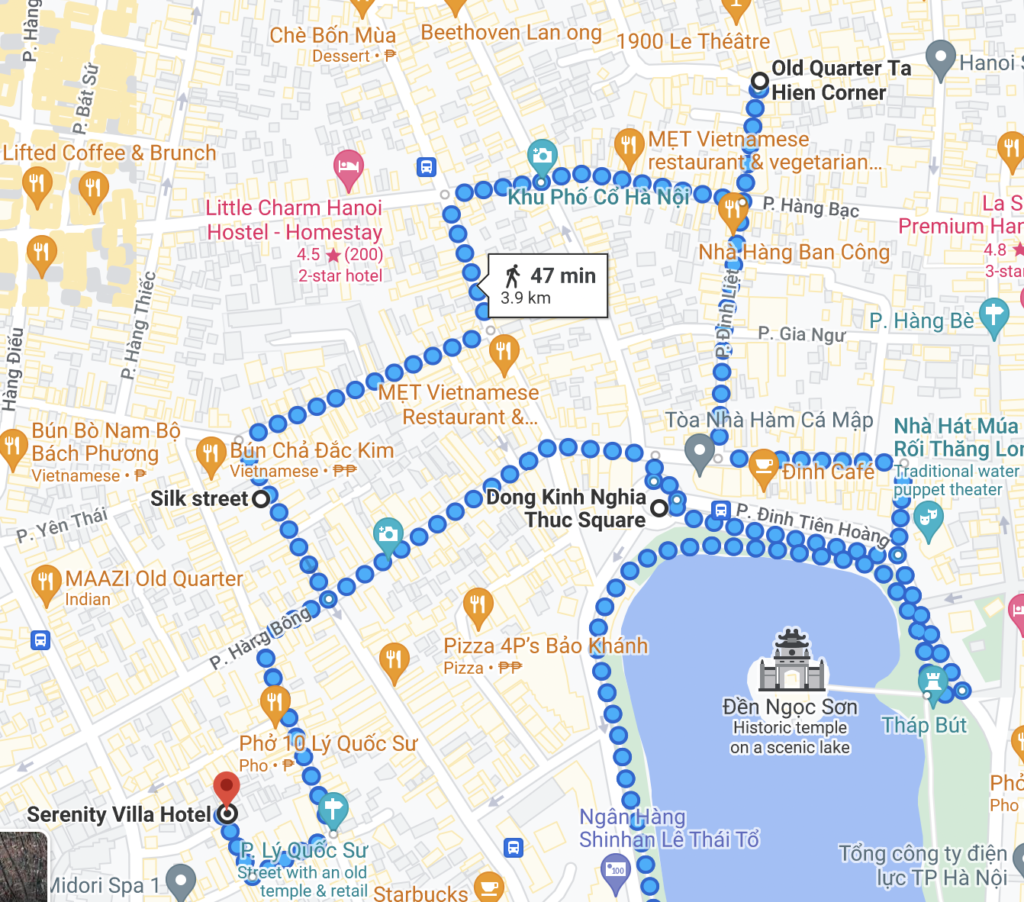 DAY 1 COST: 426,500 VND (17 USD )
Bus Fare – 45,000 VND / person x 2 = 90,000 VND
Brunch "Pho" – 40,000 VND / person X 2 = 80,000 VND
Smoothies Avocado 40,000 VND & Kum Quat flavor 20,000 VND = 60,000 VND
Items from the convenience store (water gallon, toothpaste, snacks) – VND 81,500
Dinner "Spring roll, Spinach, Sauteed Chicken, Rice, and Soup" in a box meal – 40,000 VND / person X 2 = 80,000 VND
Bought Yoghurt and Fruits = 35,000 VND
For the cost, we did not include the expense we had in Manila airport before the flight. We actually bought some bread as our snacks during boarding time early in the morning. Exchange rate: 1 USD = 24,000 VND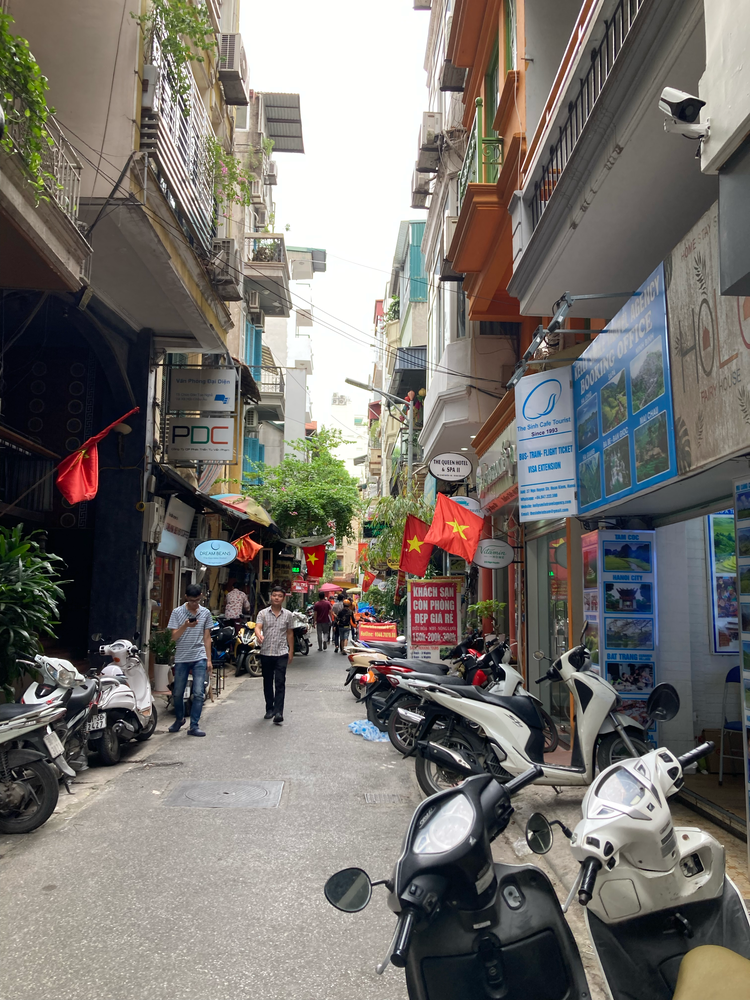 DAY 2
Statue of Lenin, Hanoi Flag Tower, Imperial Citadel of Thang Long, Hanoi Book Street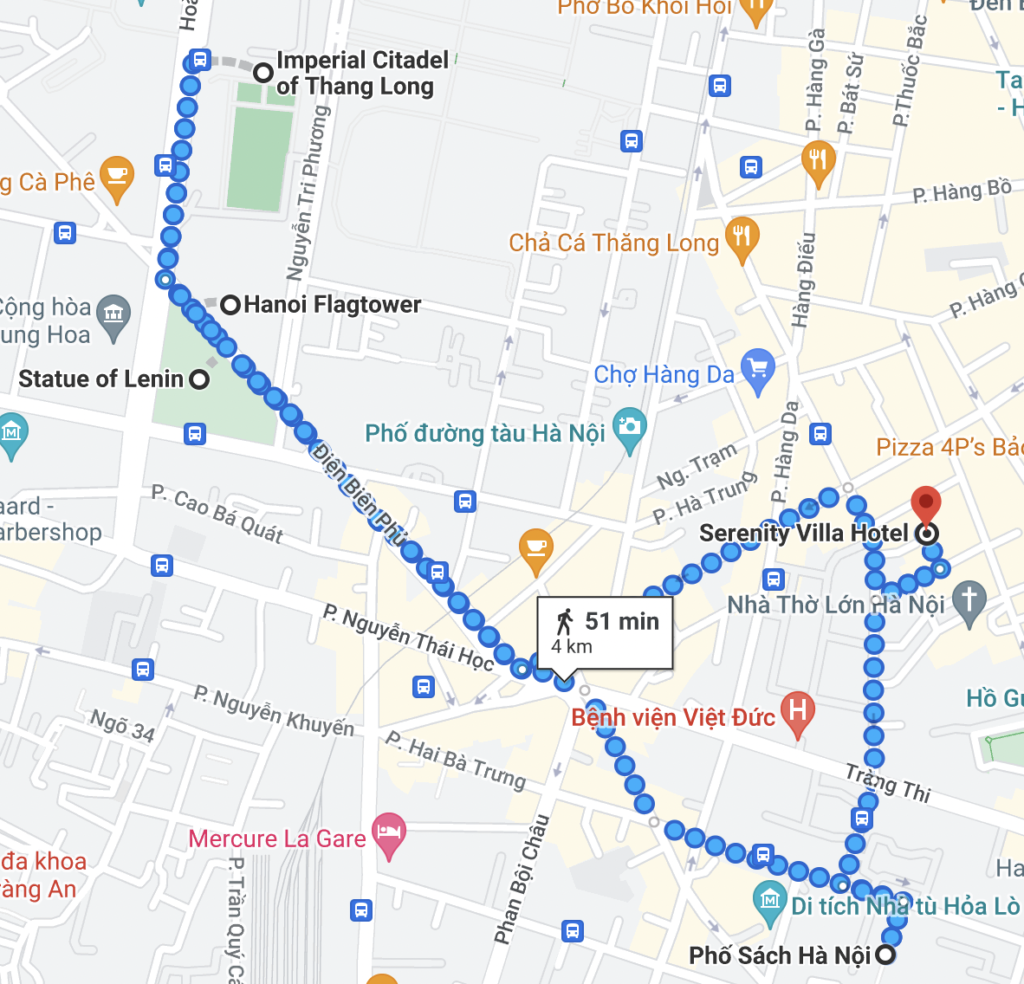 DAY 3
West Lake, Tran Quoc Pagoda, Quan Thanh Temple, Presidential Palace, Ho Chi Minh Mausoleum, One Pillar Pagoda, Ta Hien Street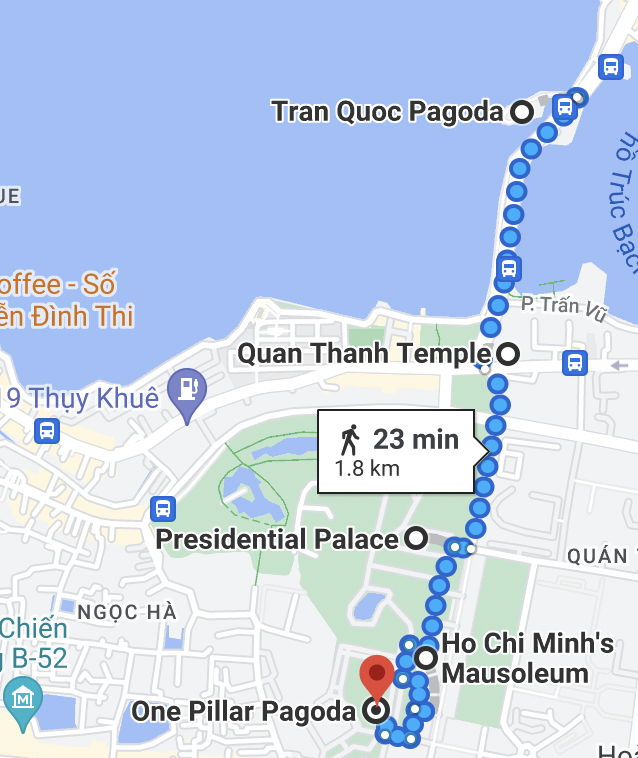 DAY 4
Dong Xuan Market, Long Bien Market, Train Street, Ngoc Son Temple, The Pen Tower Watch Lotus Puppet Show
DAY 5
St. Joseph, Cathedral, Cafe Giang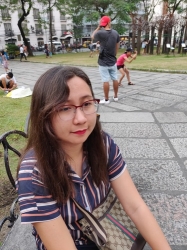 Latest posts by R.Montederamos
(see all)