Do you have a layover in Bangkok city, Thailand? Or are you thinking of spending a weekend in Bangkok? Perhaps you are in a business trip and just want to go out of the hotel. 24-48 hours might not be enough to see it all but this blog will make your travel enjoyable energy-saving and memorable despite the limited schedule.
This is a quick 2 days itinerary for Bangkok, Thailand
When you hear Bangkok, what comes to your mind? It's the shopping, the temples, the people, the culture, the nightlife, and the authentic Thai food, right? In this blog hopefully we can cover the short itinerary.
First, let's check out the international airport of destination where to arrive in Bangkok – The Suvarnabhumi Airport and Don Mueang Airport. 
Suvarnabhumi Airport is the city's main international airport. Major domestic and international airlines operate in this airport especially long haul flights (example, from USA, Europe). It has great architecture, has variety of restaurants, has luxury shopping, souvenir, Duty Free retail stores, in-house hotels, also has Thai sculptures for sightseeing and even pharmaceutical stores for everyone.
The other airport which is the Don Mueang Airport is the oldest airport in Bangkok. It is smaller than Suvarnabhumi. Domestic and international airlines also operate here, especially the low-cost airlines and majority of the domestic flights.
Distance of these airports from the city center: Suvarnabhumi is about 25 kilometers while Don Mueang is about 24 kilometers
We recommend that you arrive in Suvarnabhumi Airport because it has better connection to the city center by public transportation. The Airport Rail Link train system lets you reach the city center for 30 minutes that will only cost you 45 BAHT per person on One way ticket.
Meanwhile, Don Mueang Airport does not have this accessibility.
Currency:
My flight was in the morning via Philippine Airlines (PAL) and travel time was approximately 3 hours coming from Manila per one way. I usually arrive at the Departures area 4 hours from my flight to prepare for the airline Check-In, Immigration, Security and Boarding process. I changed my money after I arrived in Bangkok.
As for the Currency exchange rate, USD 1.00 (US dollar) is equals to THB 34.42 (Thai Baht).Meanwhile, PHP 1.00 (Philippine Peso) is equals to THB 0.63 (Thai Baht). This is based on August 1, 2023 Exchange Rate conversion as of 11:00 PM.
Money Changer/Currency Exchange stores are not hard to find in Bangkok. However, their usual Opening hours may vary from 9:00 AM-8:00 PM and some may Closed until 10:00 PM. You can exchange your money at the airport, hotel, or withdraw from ATM cash machine 24/7 a day. There are also Money Changer at the shopping malls and the Banks.
For comparison, I personally got a better deal from the local Money Changers.
I know that back in my home country there are Money Changers offering PHP to THB. Since I have available USD with me, I just have it exchanged for my convenience. Besides exchange rates will always change and vary every day and once you arrive.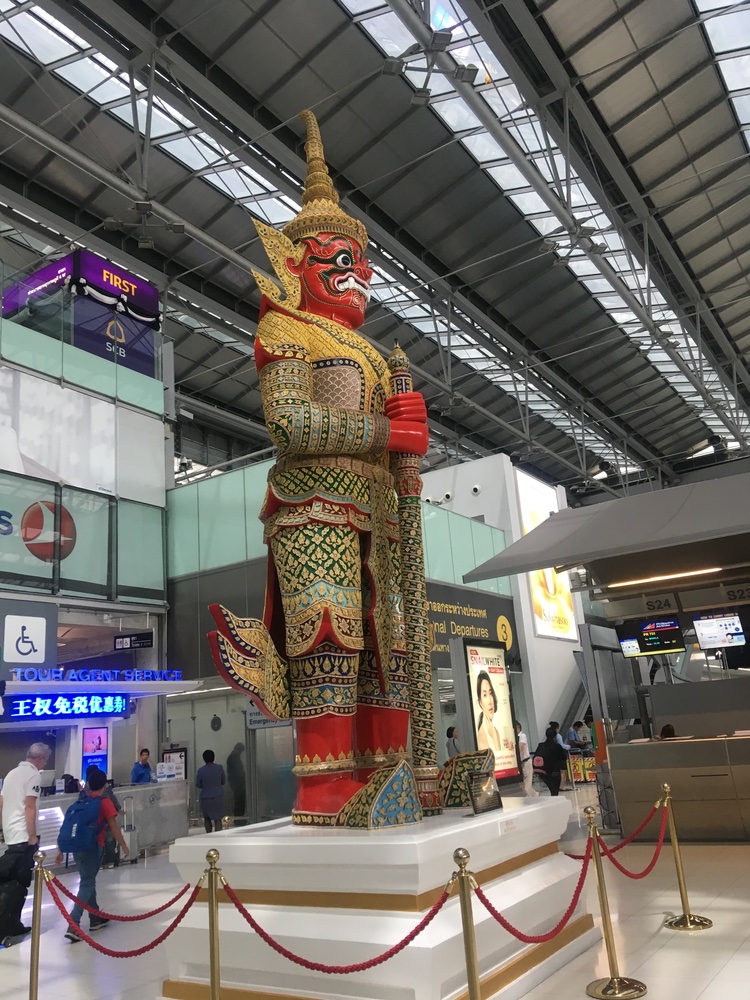 Suvarnabhumi Airport
Accommodation:
Bangkok city has wide range of accommodation options: luxury hotels 5-star, 4-star, 3-star hotels, budget or cheap hotels, hostels, and Airbnb. For better results, you can search them on Google to find the lowest rates. Then I check them on the websites that I usually book my stay Booking.com and Airbnb.com (This is not Sponsored. Haha.) 
I like Booking.com more as it allows me to filter for Free Cancellation and other important features. The best areas to book your stay in Bangkok are Siam area, Silom area, Khao San, and Sukhumvit area. I booked my 2 nights stay in Novotel Bangkok where it includes breakfast buffet. It's a 4-star hotel with great amenities such as swimming pool.
Novotel Hotel on Siam Square
Internet Connection:
You can purchase a Tourist sim card at the airport Arrival area. It is also available at mobile stores and convenience stores that you can find in the city center. If you're traveling alone, you can just use the hotspot of your phone if you have more than one device instead of renting/buying a whole wifi device. The Tourist sim from Truemove is cheaper and has a good 4G signal. The price may vary according to your needs and number of days.
Day 1 Arrival: 
Depending on your flight, the traffic in Bangkok city can be a waste of time if you are riding a car/taxi. Getting on the train is highly recommended to get around the city because it is fast, easy to understand and can save you money, as well as, time. Below are the sample itinerary you can do on a short visit to Bangkok.
Visit Wat Arun Ratchawararam (Temple of the Dawn)
Since 97% are Buddhist by religion in Bangkok, Buddhist temples can be easily found in the city. There are around 30 Buddhist temples you can visit. Among the Top 5 must-visit temples and the oldest in Bangkok is the Wat Arun Ratchawararam (Temple of the Dawn) located beside the Chao Phraya River (west bank).
Please be guided the entrance fee to attractions may be different for tourists and for locals. Entrance fee is THB 100 for foreigners. FREE for local Thai people. This temple is open from 8:00 AM-5:30 PM daily. Address: 34 Arun Amarin Road, Wat Arun, Bangkok Yai District, Bangkok,  Thailand.
The temple has amazing architecture. To fully explore and appreciate the temple, you have to spend at least 2 hours in your visit. You will be able to see the following sightseeing inside the temple: Main Prang, ancient Chinese warrior sculptures, Ordination Hall, Golden Niramitr Buddha Statue, Golden Buddha Statue, Chinese Pavillions, relaxing garden, the Chao Phraya river and souvenir shop
You can reach this destination by car/taxi, tuktok, train and ferry/boat. Modest dress code will be followed. Best time to visit is during sunset for picturesque image or first thing in the morning to avoid possible crowd.
Eat at Silom Road
Silom offers the best street food and restaurant selections in Bangkok. I am the type of person who observes surroundings and eat where it is popular to the locals because I have this feeling that they are good food at a reasonable price. You can visit Silom Square Food Center and Silom 10 Food Court for authentic Thai food experience and local vibe.
I happened to eat lunch at a food hall beside the Bangkok Christian Hospital where you can find a food hall where office workers nearby the area usually eat. Unfortunately, I cannot find the exact name of the food hall in the Google maps but you can check this address: 44, ซอย Thanon Patpong 1, Suriya Wong, Bang Rak, Bangkok 10500, Thailand
I met newly found Thai local friends for lunch and I must say that Thai food is among the best I have ever tasted because it's so delicious. The company of Thai people is very accommodating and they are fun to be with.
Visit Sri Maha Mariamman Temple
Along Silom Road, 800 meters walk from Silom Square Food Center, you can find this beautiful Indian Hindu  temple with colorful carvings, decorations and extraordinary architecture existed around 1800s. Definitely, worth a visit. Please be guided that taking photos is not allowed inside the temple. Entrance is FREE for all. It opens from 6:00 AM-8:00 PM, daily. Address: 2 Pan Rd, Bang Rak, Bangkok, Thailand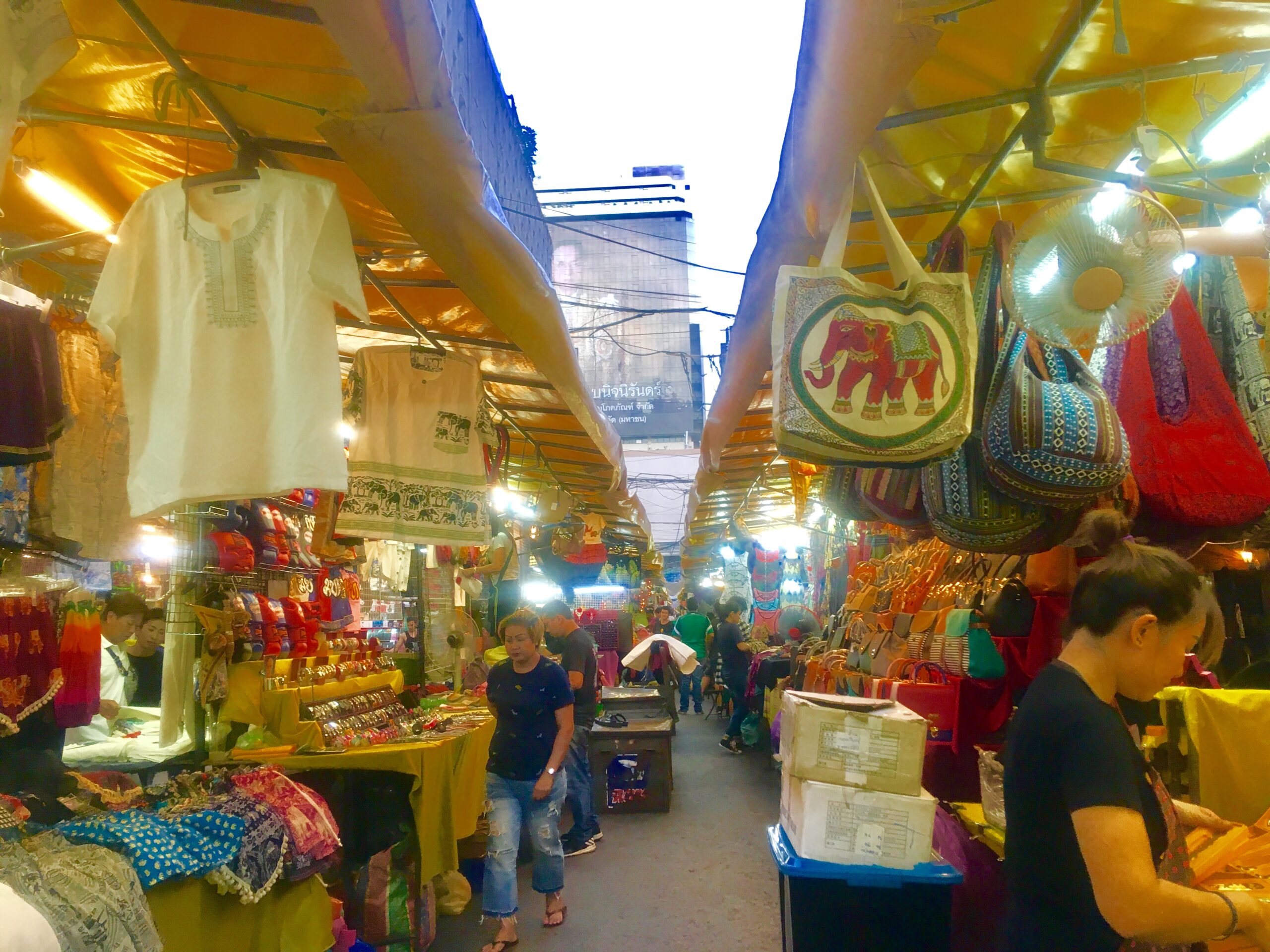 Patpong Market
Patpong is a popular place for "nightlife" with plenty of bars and restaurants, street foods and souvenirs. In fact, I bought my souvenirs in Patpong Market since some of the stalls were already opening in the late afternoon. While at Patpong, I shopped for Thai pajamas at 180 THB, a bag with elephant design priced at 120 THB, and keychain for only 20 THB as souvenirs.
Luckily, I was with the local Thai and I was able to bargain. This was a huge help for me and I was able to avoid possible overpricing for tourists. 
It is located between Silom Road and Surawong Road, it's a known entertainment district in Bangkok city. If you do not want the loud music and all the drinking, you can just head to the next destination – shopping malls.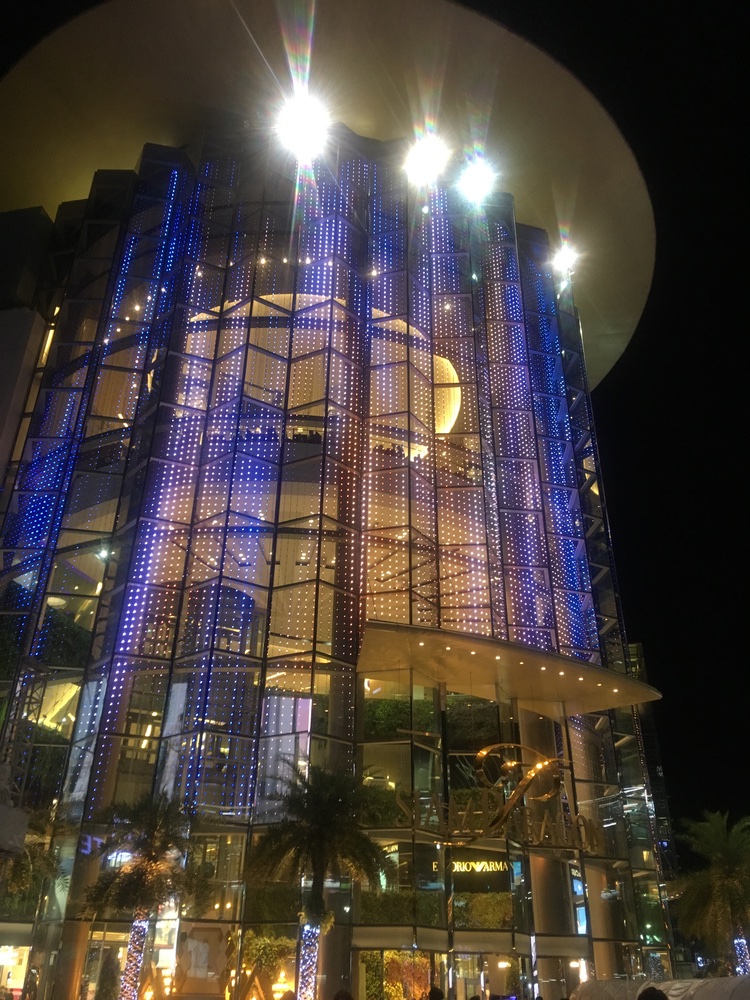 Siam Paragon / Siam Square Market 
Since the hotel where I stayed is located in the heart of Bangkok, it's very accessible to Siam Skytrain Station, Siam Square, Siam Paragon (a luxury mall and one of the largest), MBK mall and some of the malls and night market nearby in Siam. Bangkok is popular for their fashion clothing and by staying within this area is highly recommended for a great shopping experience and it is the safest neighbourhood to stay in the city.
Shopping malls are still open up to 10:00 PM. Siam Square has live music and night market. It is a good idea to walk around this area because heavy traffic is normal in Bangkok. You may want to try riding the tuktuk if you get tired of walking. The average fare for it would be around 50-100 Baht or more. Then I had dinner at Mcdonalds Siam Paragon mall. I like visiting Mcdonalds in every country I travel to try their unique menu. In Thailand, spicy food menu is common. Also I bought more Thai delicacies from the mall's grocery. I spent the rest of the evening walking around Siam Square night market while having authentic Thai milk tea for 50 Baht. It is only located beside the hotel where I stayed.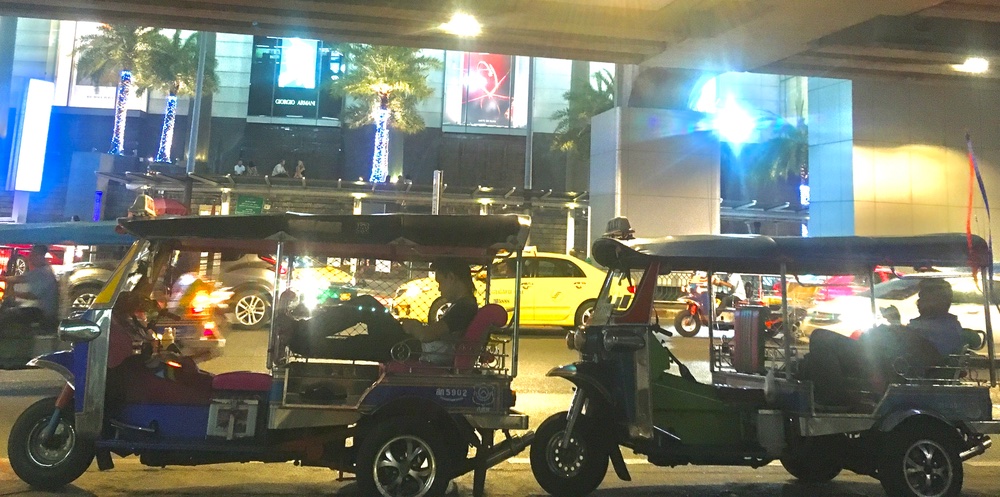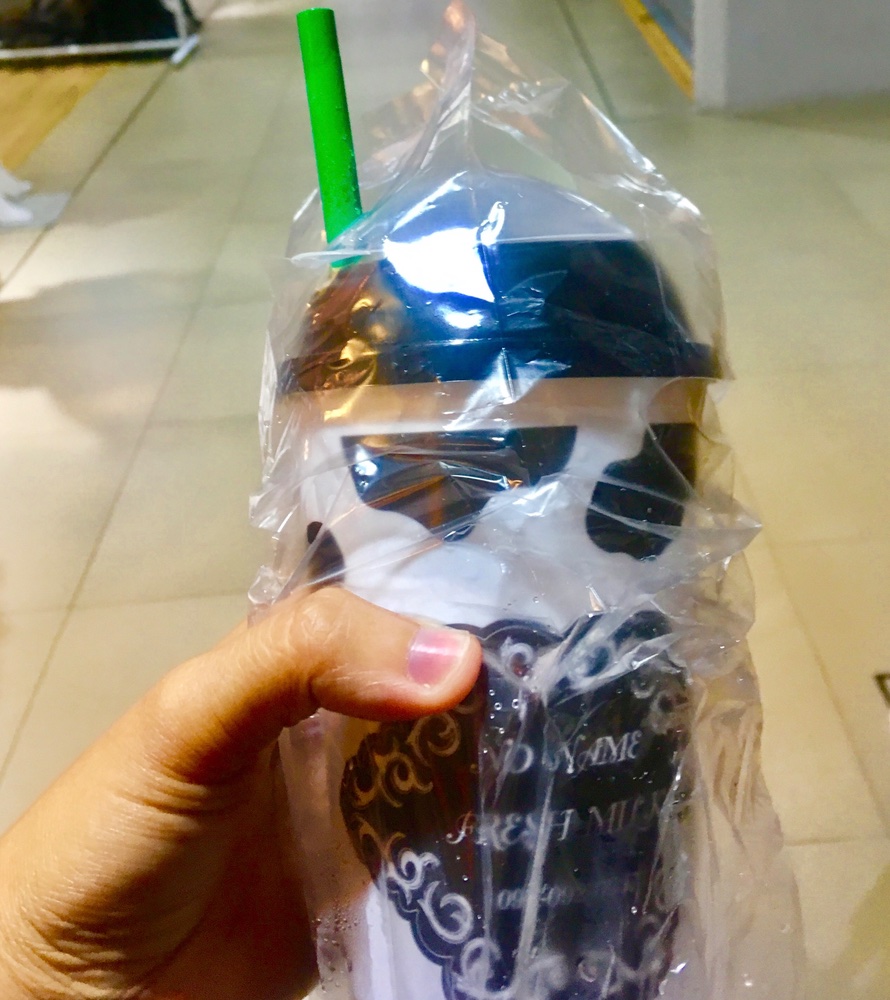 Day 2: 
After having buffet breakfast and enjoying the swimming pool in Novotel Hotel in Siam Square, I got an invitation to eat and experience fresh seafood for lunch. If you have extra time, then going for side-trip seafood experience in the province is a must.
An hour away from my hotel, we arrived in Chon Buri district, Chonburi Thailand which is outside Bangkok.
In Chon Buri, we went to this Seafood Pier restaurant nearby the Ang Sila market in Amphoe Mueang District (A market which is over 100 years old).  We ordered Tom Yang Soup, Pad Thai, fish, and Guava juice which I enjoyed. It's a known place for fresh seafood cravings. In this 2 day itinerary you can both experience the two environment of Thailand – bustling city vibe in Bangkok and the relaxing provincial or rural vibe outside of Bangkok.
Reference: ท่าเรือ Seafood Pier restaurant / Tha Ruea Seafood Restaurant
Address: 103/1 ม.4 ถ Chon Buri District, Chon Buri 20000, Thailand
Open daily, 10:00 AM-10:00 PM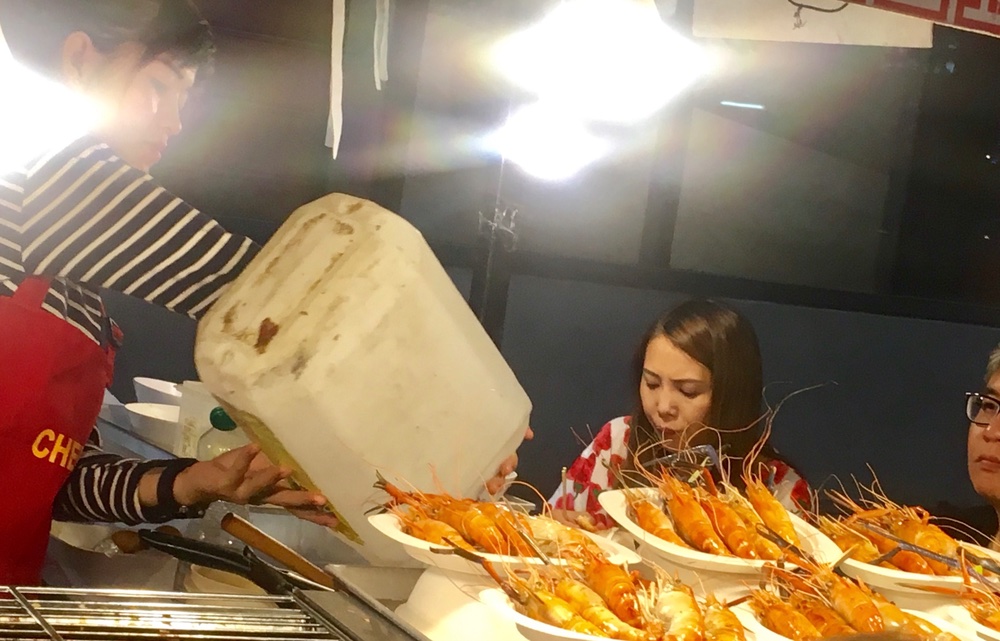 Disclaimer: Due to COVID-19 pandemic, inflation, fare and fuel increase, the information may vary on actual. Please anticipate for any changes. Kindly verify with the local government agency, transportation companies and the establishment for updates. I am not a Travel agent or affiliated with third-party companies. The post only based in my own experience. However, Google Ads may appear at any part of this blog.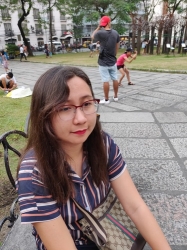 Latest posts by R.Somaredetnom
(see all)