ITINERARY FOR 2 DAYS & 1 NIGHT
DAY 1
6:00 AM – Arrival in Puerto Princesa Airport, Palawan
7:00 AM – Breakfast and shared-van departure to Sabang pier with other group of tourists
10:00 AM – Arrival at Sabang pier to see the Mangrove sanctuary
11:00 AM – Lunch buffet first before our call-time to Sabang pier for boat transfer to the island where the longest UNESCO underground river is located
1:00 PM – Boat departure time from Sabang pier to underground river
1:30-3:30 PM – Underground river tour
3:30 PM – Going back to Puerto Princesa city, in transit via shared-van
5:00 PM – Arrival in Puerto Princesa City, checked-in to Novo Hotel, rest time
6:00 PM onwards – Dinner at the Kusina sa Baybay, Seaside, walk around the park
8:00 PM – Went to buy grocery beside our hotel like chips and beer to bring in our room and just chill from the long land travel.
DAY 2
8:00 AM – Free breakfast in the hotel
9:00 AM – Immaculate Concepcion church and Plaza Cuartel
10:00 AM – Mendoza Park, Palawan Museum, Puerto Princesa Market
12:00 NN – Kalui Restaurant
2:00 PM – Palaweno Beer
4:00 PM – Check-out and went to Puerto Princesa airport for our departure to Manila
My two favorite places in Puerto Princesa are KALUI RESTAURANT and PALAWENO BREWERY that you must visit because they are definitely worth the experience. I recommended this to all travelers. We had to hire tricycle going to KALUI Restaurant for lunch. The ambiance and food are great. The restaurant is built in bamboo material. You can see the Filipino tradition through their Al fresco dining filled with paintings to take photo for your social media account. I suggest to have reservation as this is an in-demand restaurant in Palawan. After having a wonderful lunch at Kalui restaurant, head to Palaweno beer via tricycle for some original craft Palaweno beer. The bar opens at 1:00 PM – 9:00 PM only except for Sundays.
Stayed to chill at the brewery, enjoyed playing the darts and pool surrounded by their cool selection of music. A perfect place to relax after sumptuous lunch. Then we went back in the hotel to get my stuff and rested for a while while waiting for the airport shuttle to bring us before boarding at 5:00 PM because my flight is 6:00 PM in the evening back to Manila.
Disclaimer:
Due to COVID-19 pandemic, the actual prices, schedules and other information stated in the blog may change and vary. Kindly anticipate inflation and other factors that contributed to price difference. Please do your due diligence to verify with official sources. This blog may contain affiliate links and ads.
Help us improve this post by letting us know in the comment section.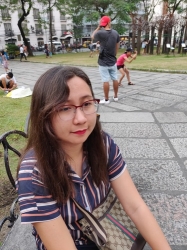 Latest posts by Yang Herrera
(see all)