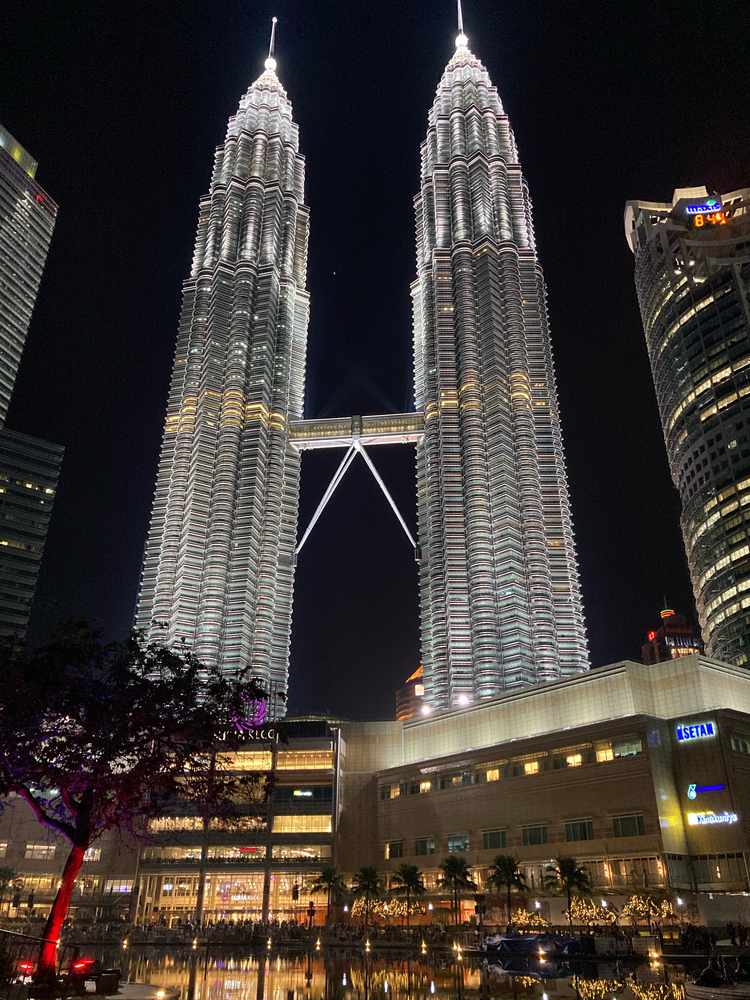 We made this blog to be simple as a guide for the readers like you who are planning to apply for work in Malaysia. This is purely based on actual experience that happened in 2023 so the process that will be shared is still recent and updated so far. However, please make your due diligence to check on the official agencies in Malaysia and in the Philippines because this process may not be applicable to you.
You will start your journey as a Direct Hire OFW (Overseas Filipino Workers) once you got hired by a company based in Malaysia. Meaning you applied for a position through online or you personally submitted your application in Malaysia. Some Filipinos have applied in person during their stay in Malaysia as a tourist but this is not the recommended path because it's very risky and you might get banned by immigration if you do this. If you are planning to go to Malaysia as tourist, just stick to being a tourist. If you are planning to look for work in Malaysia, it is better to apply through the agency or apply online in the Philippines.
Here is the step by step guide in processing direct-hire for first-time OFW from Philippines:
1.) Secure the Job Offer and Contract from the employer in Malaysia – At this stage, you already passed interview conducted by the company in Malaysia and they have decided to give you the Job Offer and Contract – Congratulations! Before you sign it, please make your thorough research about the legitimacy of the company. You should not pay anything for getting this Employment. If the Employer asks you for money, please stop your application right away. You can Google the company, its email address or if you know someone who's already in Malaysia, you can ask that person to visit the physical company address to make sure that it is real. About the salary, please check the cost of living, calculate your personal expenses and compare it with the salary you had in the Philippines. Please note that Expats (OFW) here in Malaysia earning a certain salary bracket will be deducted of 30% tax for the first 6 months. Once you have Job Offer and Contract, you can sign it and send back to the Employer via email.
Then you will be asked by the Employer to submit the following documents to them (soft copies are okay):
-Passport ID Page
-Highest Education Certificate & Academic Transcript of Records
-Signed Job Offer and Contract
-White background passport size photo
-Resume
2.) Your employer in Malaysia will apply for your Employment Pass from their Government Agency – At this stage your Employer will apply you for the Employment Pass in Malaysia so you can start processing the POEA clearance and Work permit. The processing times for application of Employment Pass may vary. It might only take within a week or up to two weeks. You will need to wait for the Employment Pass Approval before you can start processing the POEA Clearance.
3.) POEA processing and Medical – Actually, direct-hire is banned by the Philippine Government unless there will be supported documents that can be shown that proves the legitimacy of the job offer. For this process, your Employer in Malaysia will provide you a POEA-Accredited agency based in the Philippines to process the documents on their behalf. Your Employer must provide the Agency for you. You do not have to pay anything to the Agency because the Employer will take care of it. The same agency will also assist you on the Medical in which POEA-accredited clinic should you have your Physical and Psychological Test done. You will be coordinating with this Agency and update the employer for the status.
The Agency may ask you of the following documents for them to start processing POEA (DMW as the new name) for the OEC Certificate after they received the Employment Pass Approval from the employer.
Passport (Old and New) – You must have (2) set of scanned copies for the passport: (1) file for the ID page and (1) file that includes all the pages
POEA E-registration – You can do this yourself here even if you are still not yet official OFW — >> https://onlineservices.dmw.gov.ph//OnlineServices/POEAOnline.aspx
PDOS Certificate – You will only get this after you attend the PDOS Seminar (Pre-Departure for OFW). The Agency will provide you the schedule and the PDOS seminar details conducted virtually via Zoom where you must attend. The PDOS Certificate will be in Original copy to be sent by the Agency before your flight departure.
COVID-19 Affidavit/Declaration – The Agency will provide you the form for this. You can also check the form here https://www.dmw.gov.ph/archives/advisories/2020/ADVISORY-47A-2020.pdf
OFW Insurance Application – The Agency will provide you the form for this. It depends on the Insurance company they will provide.
Pag-ibig ID – They will need this for the contribution payment. Usually the Agency can pay it on your behalf together with the OWWA contribution.
NBI Clearance – It must be updated at least within (3) months issued.
Simultaneously, you should already start your appointment with the accredited clinic for Medical Exam (Physical and Psychological test) by now while the Agency is processing to the POEA. This might take a few days to get the result and if you have any follow-up test. Medical Exam is critical to the processing timeline. The medical result will be transmitted by the clinic to the Agency. You can also get the information firsthand. The medical test should be paid by your employer through the agency.
4.) Agency to process eVisa and Overseas Employment Certificate (OEC) application – At this stage, the Agency is already processing your documents to POEA and they will update you to fill-up the information for Department of Migrant Workers (DMW) Registered/Verified Standard Employment (POEA Contract). They will proceed in processing the eVisa at the Malaysian Embassy for foreign worker's Single-entry and the OEC application at POEA (DMW is the new name). This can be completed within 7-10 days. Please be informed that eVisa is a one-page document with short validity and it's not stamped on your passport.
Once you arrive in Malaysia, that's the only time your passport will be submitted there for Work Permit/Visa stamping. Your employer will process it for you and you should have your passport back within 1-2 weeks. You can present the Employment Pass to Malaysian authorities for the meantime while you do not have your physical passport with you.
5.) Your employer should provide you the One-way ticket Flight, Insurance, Hotel Accommodation for 30 days, and Airport Transfer – Since it was mentioned that direct-hire is banned in the Philippine Government, it is agreed that the employer in Malaysia should provide the following for you for FREE. Once you have the OVERSEAS EMPLOYMENT CERTIFICATE (OEC), your employer can now book you for your flight to Malaysia and arrange the accommodation for you. The Agency will give you all the documents you need for the Philippine Immigration – OEC Certificate, Department of Migrant Workers (DMW) Registered/Verified Standard Employment (POEA Contract) – make sure you go to the POEA counter at the airport first before you go the Immigration, Malaysian eVisa and Insurance.
Other documents: Job Offer Letter/Contract from Employer, Employment Pass Approval, Plane Ticket, Malaysia address (Hotel address), Insurance, Covid-19 Vaccine certificate. This will be in one envelope.
6.) Work Visa stamping on Passport, Opening Bank Account and Registering for Tax ID in Malaysia upon arrival – These are the things you will need to prioritize once you arrive in Malaysia. As mentioned previously, your employer will handle the Work Visa stamp on your passport. Your employer will also endorse you the bank branch for your payroll then you have to go there in person to fill-up the necessary forms in opening a bank account. You will be asked for your passport during opening of bank account so it's better to do it first before your submit your passport to your employer for work visa stamping. For registering Tax ID, you can do it by yourself here via online after you have your employer details. You will get your TAX ID number within a few days –> https://mytax.hasil.gov.my/ezHasil?data=e-Daftar&id=ezHasil%20sebelum
If you're curious, what kind of job you can get in Malaysia. If you have a BPO or call center experience, you will have a high chance to be hired here because the BPO industry is booming in Malaysia. Other in-demand jobs in Malaysia that are available opportunities for Filipinos can be in Manufacturing, Domestic Helper, and in the Construction. You can find most of the legit jobs by searching in Linkedin site. Please avoid applying jobs through Facebook and other social media platform and take precaution. There are a lot of scams for OFW nowadays
The good thing about direct-hire is you do not need to spend a lot of money just to work abroad. You might still incur expenses like hotel, transportation, meals if you are coming from the province going for the medical test. On the average, direct-hire processing in Malaysia should only take you 3-5 weeks from the date you receive your job offer until you get the OVERSEAS EMPLOYMENT CERTIFICATE  (OEC) which is the final stage for Philippine Government clearance for OFW workers. I hope you find this blog helpful by sharing it to your family and friends. Laban lang kabayan! Having the knowledge will save you from any scam or harm.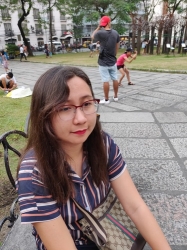 Latest posts by Yang Herrera
(see all)