There are a lot of options to get around in Metro Manila. You have to take the public transportation like MRT, LRT1 or LRT2 trains, jeepneys (which you can only find in the Philippines), public busses, public van/shuttle or commonly known as UV express, ride-sharing app such as Grab car or Angkas motorbike. Taking the jeepney is usually the most affordable. But please manage your expectations, taking the public transportation can be overwhelming in Metro Manila. It is where you can find the hustle of the people and bustle of the traffic. Don't worry, this blog post can provide you the guide. If you come here these are my top 5 recommended places to definitely visit.
1.) INTRAMUROS, MANILA CITY – The walled city for Filipino heritage
Considered as UNESCO World heritage attraction, Intramuros is a walled city by the Spanish era that can be accessed by visitors. As you walk around you can find unique cafes, restaurants, government offices and banks. This was built during the Spaniards colonization some 400 years ago. The old buildings are well maintained despite that it used to be destroyed during war and became top of mind for wedding photoshoots. In here you can find the beautiful Manila Cathedral. Intramuros is rich in history and you can enjoy activities by simply walking around or rent a bamboo bike. There is a cafe and souvenir shop you can go called Silahis for cool artworks and Filipino craft.
You can have a quick sight seeing here if you have a stop over in Metro Manila. It can only take a day to stroll around the area of Intramuros Heritage site with the Manila Cathedral, Fort Santiago, Luneta Park (Philippine National hero – Rizal monument), National Museum of Natural History, National Museum of Anthropology, National Museum of Fine Arts, Bonifacio and the Katipunan Monument as these attractions can be walked and are not that far from each other. Then eat Jollibee or Mang Inasal for lunch. Or you can visit National Planetarium and Ocean Park. Head out to Robinsons Ermita Place (shopping mall) to have variety of food choices and some shopping in Go Lokal Arts & Crafts Store. If you are a book lover I recommend you to check out Filipino book authors in this underrated Solidaridad bookshop just outside in Robinsons Ermita Place along Padre Faura street. There are also books in English.
HOW TO GO TO INTRAMUROS:
You can ride a taxi or Grab car from the airport that can drop you off at the Jones bridge in Intramuros. Some taxi drivers are notorious in overcharging passengers local or tourists and won't follow the meter rate. Sometimes it's difficult to book Grab due to the demand, you can refer to the Grab price and make sure you only pay the taxi just within the price range based from the Grab app (incase you encounter a taxi driver who is not using meter – fixed price or "contractual" basis which is very common) But still, finding a taxi driver who follows meter rate should not be that hard. The cost for this coming from NAIA airport via taxi or Grab should be less than P500.
There is airport bus that you can take from NAIA terminal going to their last stop in EDSA-Taft Avenue at a cost of P13, you will need to reach to the jeepney stop by walking towards as it is usually found under the LRT EDSA-Taft Ave train station where you can ride the Baclaran-Divisoria jeepney that costs more or less P30 to Jones Bridge. Alternatively, you can take the LRT-1 train from EDSA-Taft Avenue station to Central station then once you exit, walk towards underpass until you reach the Intramuros gate which will be the best option if I were you. For this option, Airport bus P13 plus LRT train fare of P18 will be total to P31 at least you are in an air-conditioned ride unlike the jeepney.
Jeepneys will be the cheapest way to get to Intramuros but they don't come directly from NAIA airport. If you are willing to walk a 2.5 kilometer going to Baclaran market instead of taking the airport bus, you can look for jeepney stop at this market going to Baclaran-Divisoria route. It will drop you off at Jones Bridge, Intramuros. Please do know that fares will vary where you came from but it might cost you more than the minimum fare for a 9 kilometer distance. It should not cost more than P30 per person. Taking the air-conditioned public bus with Monumento-Taft front signage is also possible if you access them from Taft Avenue road under the LRT station. Tell the bus driver to drop you off at Manila City Hall near LRT Central station. Fare would be slightly higher than jeepney but still cheap. Maybe P5-P10 difference.
Lastly, if you feel like walking 2.5 kilometers from NAIA airport going to the Baclaran train station, taking the LRT-1 train from Baclaran station to the Central station can be an alternative option. Fare will only cost you P18. But it can be very hot in the Philippines especially in summer season so even if it can save you a lot of money, it will surely exhaust your energy.
To get around the Heritage site of Intramuros, there are tricycles or "padyak bikes" offering a ride (if you want to experience those) or you can just simply walk around to sightseeing. Tricycles and "padyak bikes" or side-car, some call it like that, can be more expensive but they will surely take you to destinations that aren't accessible by jeepneys. Mostly will charge you up to P200 even if it is just short distance. Each tricycle or padyak bikes can normally fit 2 persons. They are mostly convenient for older people and children.
2.) HARBOUR SQUARE, MANILA CITY – Sunset view and Yacht sightseeing
Harbour square is a nice Manila seaside attraction when you're taking a break. You can actually have sightseeing of yachts in here while having a cup of coffee in the al fresco area where variety of restaurants are also available. Coming here to watch the beautiful sunset of Manila bay would be an amazing and relaxing thing to do. You can book a cultural show to watch at CCP Complex or Cultural Center of the Philippines just across Harbour square or you can go to the amusement park beside CCP which is called the Star City. During Christmas season, CCP Complex has light shows. This place is not so far from NAIA airport, it is along Roxas boulevard which is shared by two cities – Pasay city and Manila city.
HOW TO GO TO HARBOUR SQUARE: By public transport, no regular jeepney or public bus route comes here. Before pandemic it used to have orange jeepneys from Taft Avenue that goes to Harbor Square directly but it is very rare now to zero. You may try to look for a UV express that goes to CCP Complex, Pasay. The last time I took public van or UV express before pandemic costs P25 per person from SM Mall of Asia, Pasay that will pass by Roxas Boulevard.
If coming from NAIA airport, the only direct and convenient way for you would be getting in a taxi or Grab car. Your bill should be P300 more or less. But if you want to save money and explore the streets, from NAIA airport then you can come to LRT 1-Baclaran or EDSA-Taft Ave station going to Vito Cruz station then once you arrive at Vito Cruz station, it only takes a 1.3 kilometer walk to reach Harbour Square. That is the most practical way.
3.) CHINATOWN BINONDO AND QUIAPO, MANILA CITY – Unique local food experience and shopping
Chinatown Binondo and Quiapo in Manila city are the ultimate place for foodie adventurers and shopping. They are the old buildings of the Philippines. If you got 1 day to spend in Metro Manila, you gotta try local dishes in here. Chinatown and Quiapo are closed distance about 1 kilometer so they can be accessed by short 10-15 minute walk.
The oldest Chinatown in the world is Binondo started way back 1500s. Wholesale products of whatever kind are in here from souvenirs, food, clothing, to household items, etc in Divisoria market in Chinatown. You may come here empty handed, but for sure, you will leave Divisoria market with a shopping bag. Haha. While Quiapo is known for selling street food, bicycles, videoke set, and eyewear glasses.
Delicious and affordable Filipino and Chinese food can be eaten. My top recommendations for you to try will be hand-pulled beef noodles of San Guo La Mien (same with Lan Zhou La Mien) located in ground floor of Lucky Chinatown Mall, Binondo and fresh lumpia from Globe Lumpia House in Quiapo. For the fresh lumpia, make sure to arrive in the morning at 9 or 10 am because it usually sold out by noon time. Then visit two churches: Binondo and Quiapo church (Minor Basilica of the Black Nazarene).
HOW TO GO TO BINONDO: From NAIA airport, you can take taxi or Grab car and tell driver to drop you off at Binondo church. From there you can explore the place. It would cost more or less P500.
By public transportation, you can ride jeepney from Baclaran Market going to Divisoria (just like how you go to Intramuros but Binondo is just a little bit farther), you can either end the journey at Binondo church or to Divisoria market as jeepneys' last stop. Fare should be around P30 more or less.
HOW TO GO TO QUIAPO: From NAIA airport, you can take taxi or Grab car and tell driver to drop you off at Quiapo church if you want to go to Quiapo first. From there you can explore the place as it also connects to Chinatown, Binondo. By public transportation, it will be a different jeepney route because the two places do not share the same bridge connection so they go to different ways. From Taft Avenue you can find a public bus that has QUEZON AVE-TAFT front signage as this will pass along Quiapo. Tell driver to drop you off in Quiapo church.
4.) AYALA CENTER, MAKATI CITY- Amazing skyscrapers and luxury shopping malls
Located 8 kilometers from NAIA airport, Ayala center in Makati city is a cool place to go. Makati city is a central business district of Metro Manila. You can see the modern side of Philippines when you visit in here. Clean streets, creative underground walkways, beautiful parks, skyscrapers, high-end malls and condos, luxury shops, arcades, cinemas, posh hotels, food market, vibrant cafes, bars and fine dining restaurants, multinational offices and big corporations are all over the 50-hectare Ayala center. You can go to Ayala museum to see art and culture or you can do shopping or both. My top things to do would be relaxing at Ayala Triangle Gardens and Ayala museum for P650/adult ticket on Sundays-Wednesdays only. If you go to Ayala Triangle Gardens, there is a light show during Christmas season. Dine or shop at Greenbelt super mall which is divided to 5 areas – The Greenbelt 1, Greenbelt 2, Greenbelt 3, Greenbelt 4 and Greenbelt 5. Greenbelt 5 is where you can shop for international luxury brands like LV, DIOR, Michael Kors, etc.
Getting here is easy by public transportation. You can take airport bus or a jeepney ride across the exit of NAIA airport going to EDSA-Taft MRT train station. Jeepney fare is at P11 per person. Once you arrive at EDSA-Taft MRT train station, take the train that goes to Ayala station. Fare is at P16. Then you can start walking around Ayala center. Alternatively, you can also take a public bus called EDSA CAROUSEL instead of the train. Please note that EDSA and Taft are two different roads. Only look for EDSA CAROUSEL busses at the EDSA side of MRT station. These EDSA CAROUSEL busses will take you to Ayala bus station from there you can walk towards Ayala Center. They are on free rides (LIBRENG SAKAY in Filipino language) until December 2022. EDSA CAROUSEL busses is the latest program of the Philippine government to lessen the traffic experience in EDSA road. These busses are modern busses and has AC so it's a comfortable ride.
Taking taxi or Grab car directly from the airport is also comfortable but can cost you money because the traffic in this area gets really busy at peak hours and also difficult to book. It would cost you around P300 plus surcharges.
5.) BONIFACIO GLOBAL CITY (BGC), TAGUIG CITY – Bike-friendly well-developed urban lifestyle
Just like Ayala Center in Makati city, Bonifacio Global City or commonly called as BGC in Taguig city is a Central Business District that can be seen as modern and clean just like you can experience in most developed cities in the world. You won't think that you are in the Philippines when you come here. Luxury nightclubs are here so people come here to experience that as you can party with celebrity or expat DJs. Family and friends can enjoy the scenery and dining experience at the Venice Grand Canal Mall. Head to Mind Museum to see science gallery and exhibitions. Take your lavish dining experience to the next level when you go to Forbes Town Center and Burgos Circle. Take a recreational walk around the Bonifacio High Street and Market Market for wide range and affordable dining options. You can just chill as you sit on outdoor benches anywhere you like or you can rent a bike as it is safe and clean to bike around BGC.
Personally, I find BGC more upscale than Makati. You may need to pass the Forbes Park, an exclusive village for the wealthiest people in the Philippines. Though public transportation is accessible when you go to BGC. However, traffic can really get heavy most of the time since BGC, as a township has more traffic lights in the area.
HOW TO GO TO BGC (BONIFACIO GLOBAL CITY):
If you are coming from NAIA airport, take airport bus to MRT EDSA station and you will need to reach the MRT Ayala station by train (same when you go Ayala in Makati but different MRT exit). You must not exit the Ayala center side once you arrive in the train station rather you must exit to the other side where you can find the public terminal for jeepneys and busses going to BGC. The cost will be the minimum fare P11-P20 for jeepneys and busses that will stop at Market Market in BGC. This way is much cheaper although it's going to be 3 transfers for you. Taking taxi or Grab car directly will cost more or less P300 plus the surcharges.
BGC – Bonifacio Global City also known as "The Fort" within Taguig city
Metro Manila navigation can be very confusing for most people even local Filipinos. It is composed of 16 urbanized cities which are very close to each other. You can possibly travel to these 16 cities all at once in just one day because of their close proximity (given there's no stop or few stop overs). That's insane!
Truth be told that Metro Manila is not a tourist destination as visitors of the Philippines head directly to the beautiful beaches located in Central and Southern Philippine islands of Palawan, Cebu or Bohol even as far as Siargao without including Metro Manila in the itinerary.
Nice to come here when dry season from January to May with low chances of rain coz it gets bad in some areas during flood and typhoon. If you are a visitor you should not miss to appreciate Metro Manila has to offer and how the Philippines thrive to make things better. Take time to learn about each city. 1 day trip might not be enough but this blog post will make your stay worthwhile.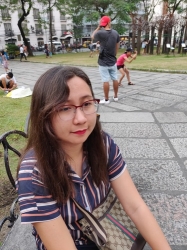 Latest posts by Yang Herrera
(see all)