TRAVELING TO SEOUL DURING AUTUMN SEASON – Month of October
Who would have thought I would be able to visit the land of K-pop, BB cream and K-drama? I am grateful for God has always been good to me.
Millennials are into Korean media from music, TV series, fashion and beauty products. We support Kdrama and sometimes imagine what it feels like to be in Korea and meet the "Oppas".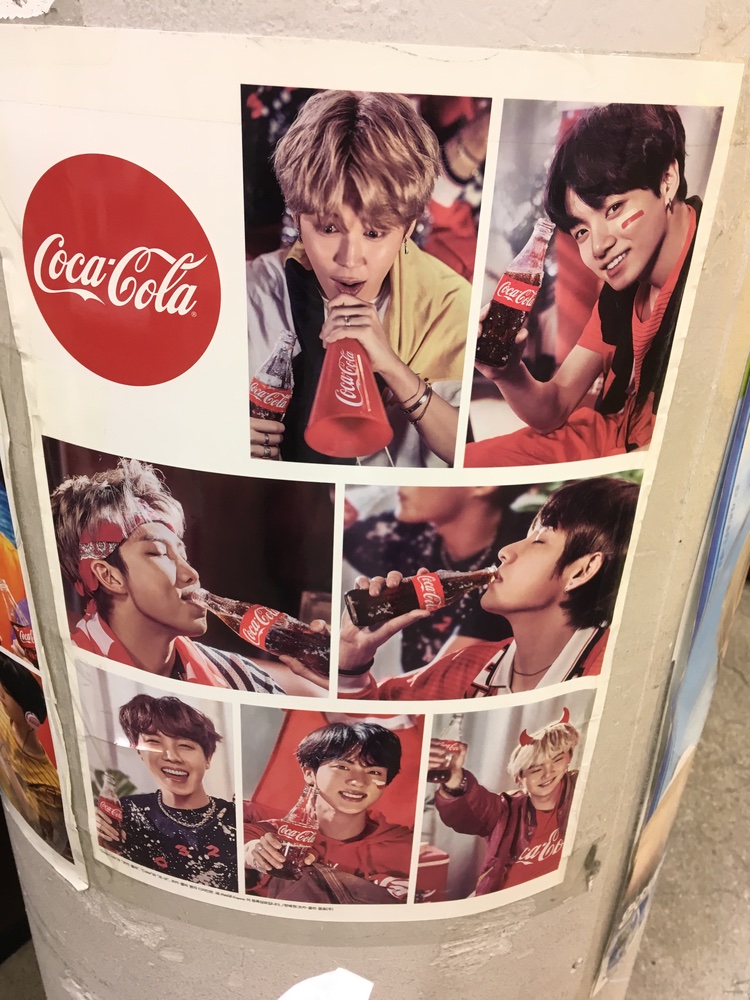 In this blog I will share details when you travel to Seoul during Autumn season.
PLANNING YOUR TRIP TO SOUTH KOREA
THINGS TO CONSIDER BEFORE YOU PLAN AN INTERNATIONAL TRAVEL IF YOU ARE COMING FROM THE PHILIPPINES
1.) Secure a stable job – Why is this important? Applying for a Visa in the Philippines is tedious and requires background checking. A stable income is a must.
2.) Have Savings Account at the bank
Save up and create a "travel fund" for yourself. Though there is no official amount that you need to have to get a Visa. Some say 30,000 – 50,000 pesos should be in place. At least you have enough money to support your trip. A decent meal would cost 400 pesos. Transportation for a week would cost around 2,000 pesos or less. Entrance fees around 2,000. Souvenirs will depend on your budget. The cost varies on the length of stay and the activities that you do.
3.) Get a credit card – Some Filipinos frowned upon Credit card because it's either they don't get approved or they just can't help themselves swiping and do the shopping spree. Credit card billing statement and paying them on time is another good proof of financial capability. Note: Gold credit card holders of BPI and BDO will get multiple entry for South Korea.
4.) Get a Passport – I got mine when I was 25 years old and employed. It serves as a valid ID and an important document to traveling. Renew it before expiration. It must be valid at least 6 months before travel date. Book an appointment with Department of Foreign Affairs. Getting a passport these days should be easy because DFA has satellite offices even inside the mall. Click this link to know the steps how to book an appointment with DFA:
5.) Don't go to South Korea yet. Have a travel history from out of the country.
Go to a Visa free country for Filipinos. Go to Hong Kong, for example. Or Singapore and Malaysia. In this way you will establish a reputation with the Immigration officer that you only travel for leisure and not for other purpose. Immigration wants to prevent illegal migrant workers. Start appreciating other culture and the abroad experience.
7.) Apply for a Korean Visa – Tourist Visa is free of charge
I suggest you plan ahead. 3 days up to 1 week travel is preferred.
Philippine Passport
Passport Photo – For Korea Visa
Fill-out Korea Visa Application Form
Proof of Financial Support
Original bank certificate – addressed to Korean Embassy
Original bank statements or passbook from the last 3 months – make sure you have active bank account and you have enough money that can sustain your trip.
Research your budget during the whole stay so you can prepare this amount or more in your bank.
Original Certificate of Employment
Photocopy of ITR – Form 2316
Photocopy of your credit card and statement
Additional proof – itinerary and hotel booking
Flight details
8.) Contact an agency to process with the Korean Embassy.
You cannot DIY (Do-It-Yourself) on this one. Though personal appearance or interview is not required. Getting an affiliated agent to process the Visa approval is required by the Korean Embassy. Wait for the results in 1-2 weeks. The agency processing fee depends but it should be on the minimal around 1,000.
9.) Get travel insurance – Premiums normally cost less than 1,000 per trip. Better be insured than sorry.
10.) Finally Visa is approved. Book your flight and accommodation.
Book ahead and look for cheap flights to Incheon airport. Please check out below airfare prices idea. The average price is around 8,000 pesos roundtrip plus Philippine Travel Tax 1,620 Pesos. I use Skyscanner app in searching for the lowest airfare possible. If you are lucky you can get a promo seat sale of less than 5,000 pesos for a roundtrip ticket.
When your intended flight is on October to experience Autumn, wear a thick jacket or coat. The temperature could fluctuate between 16-21 degrees celsius. It's pretty cold.
There are budget accommodation options in Seoul. I use Booking.com to check on the properties as it has a filter feature that allows you to customize your search. Hostel prices may vary depending if it's close to the centre and its facilities. The average is around 800 pesos per night.
11.) Money conversion: 1 Philippine Peso = 22 Korean Won
It's expensive coming to Seoul because they are a developed country. Have your cash ready in Korean Won prior arrival in South Korea.
12.) Go out, explore and try authentic Korean food
When you're in South Korea, embrace spicy foods. Try chicken and beer or perhaps Soju at night. In the streets sample beauty products like face masks are given for free. Myeongdong is a lively shopping area. It is usually filled with locals and tourists.
You can also go to Namdaemun Market to eat on local street food. It is the largest and most traditional market in Seoul.
N Seoul or Namsan Tower is a tourist attraction. Iconic in terms that I have seen this location in several Korean drama in the past. It provides 360 degrees view of the city from the top. To come to the tower you need to ride a cable car which cost 13,000 KRW per adult or you can just walk and take the stairs.
The love padlocks are popular to both Koreans and tourists from all over the world. Finding your love and if you have already found one, putting your names in the padlock at N Tower makes it more special.
Disclaimer: I'm not affiliated with travel agency and I'm not an expert. You can always refer to the Korean Embassy for inquiries. Actual experiences may vary.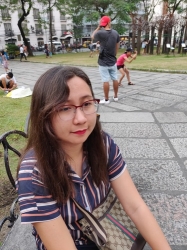 Latest posts by R.Somaredetnom
(see all)