Here are the Top 15 must-try foods that we recommend in Hanoi, Vietnam
THINGS TO DO IN HANOI VIETNAM ON A BUDGET 5 DAYS ITINERARY – Check the link here —->> https://www.blogsnippets.com/things-to-do-in-hanoi-vietnam-5-days-itinerary/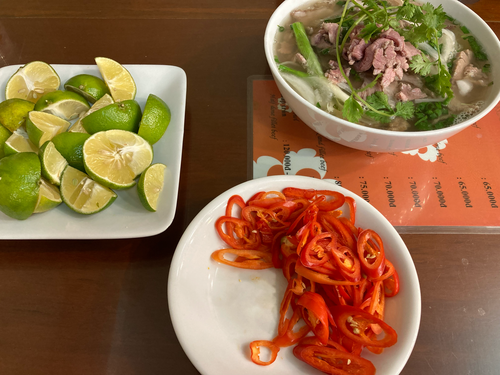 1.) Pho bo – 40,000 VND – 90,000 VND per bowl
There are different kinds of pho – Chicken pho, Seafood pho, and others. When you order in a restaurant, we highly recommend trying the Pho bo. "Pho" means rice noodles and "bo" means Beef pho (Authentic Vietnamese Beef Pho Noodle Soup). This Vietnamese beef pho noodle soup is your first go to meal after a flight in Hanoi. A hot soup can comfort your senses from the airport . Almost every corner in Hanoi has a restaurant that sells Pho. We recommend that you visit this restaurant in Old Quarter ——>>> Pho 10 Ly Quoc Su Address: 10 P. Ly Quoc Su, Hang Trong, Hoan Kiem, Hanoi, Vietnam.
It may be jampacked during the peak hours but surely it tastes good at a premium price. However, a big bowl can be shared. It's available anytime of the day or night. Also, we're glad that it's just close to the hotel where we stayed in Hanoi. Check our hotel in Hanoi here — >
2.) Bun Cha – 40,000 VND
As we travel in different major cities in Vietnam, you can only find Bun Cha as a staple here in Hanoi. We went to Da Nang, Hoi An, Ho Chi Minh but it's not as obvious compare in Hanoi. You can even find it at the random corner of the street. You have to order this one and it can be filling because it consists of grilled pork and white rice noodles with fresh herbs on the sides. Having Bun Cha is the most authentic dish you can try in Hanoi as it known to be originated from here as their specialty.
We recommend that you go here —–>>> Bun Cha Pho Co Address: Hàng Bông, Hoàn Kiếm, Hà Nội, Vietnam
3.) Banh Cuon – 25,000 VND
This type of dish is one of our favorite – The Vietnamese Pork Mince Rice Rolls or locally known as Banh Cuon originated from Northern Vietnam where Hanoi is a part of. It can be dipped in a sweet chili sauce. The steam soft rolled rice flour makes it easy to eat. It's available anytime of the day and night. It's so tasty, delicious and affordable too. We recommend that you go here —–>>> Banh Cuon Quang An Address: 72 P. Hang Bo, Hoan Kiem, Hanoi, Vietnam.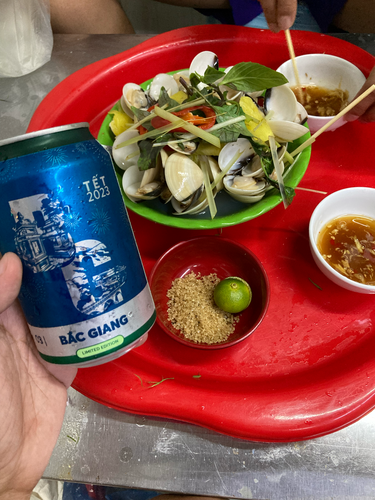 4.) Steamed Clams and Boiled Snails – 80,000 VND
During cold seasons or winter, Vietnamese people crave for broth. You can order boiled snails if you want, but we preferred the steamed clams cooked in a lemongrass and ginger broth because it's not difficult to eat. Both clams and snails are always freshly served. The small store is located in the busy side walk of Old Quarter near the "Ta Hien" Beer Street for the nightlife. Expect that you're gonna be sitting close next to other customers. Surely, love the local vibe here. You can enjoy them as you dip in their mouth-watering vinegar chili sauce. Refreshing to eat while you hang-out with someone. We recommend that you try it here at ——>>> Oc Nong Ha Trang Address: 1AP. Dinh Liet, Hang Dao, Hoan Kiem, Hanoi, Vietnam
5.) Bun Dau Mam Tom – 35,000 VND
Do you love the smell of anything fermented? Well, another favorite and unforgettable Hanoi dish that's very interesting is called Bun Dau Mam Tom – commonly known as Noodle and Tofu with Shrimp Sauce. Don't judge the stinky smell because it has a unique taste that is confirmed delicious. And you must not miss this in your Hanoi travel. This type of food lets you experience the authentic and traditional Vietnamese cuisine. Originally, it consists vermicelli, deep-fried tofu, fermented shrimp paste. Now you can have more toppings like pork belly or leg, fried spring rolls, rice. You can easily buy displayed Bun Dau Mam Tom by the street vendor during the afternoons. We bought one close to our hotel at Serenity Villa Hotel at the corner of Ng Huyen and P Phu Doan beside the Asian restaurant KIMA VINA.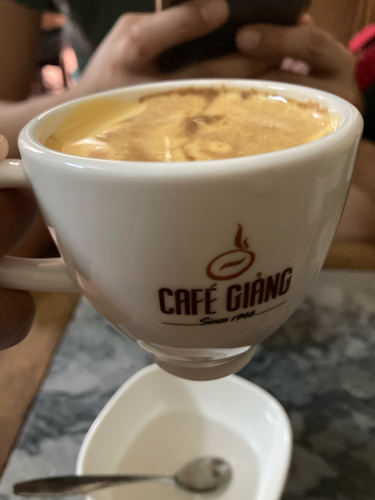 6.) Vietnamese Egg Coffee – 35,000 VND
Before we went to Hanoi, we have a pretty insight about the egg coffee because it's being featured in most vlogs and documentaries. Hanoi is offering Vietnamese Egg Coffee almost everywhere. Trying the Vietnamese Egg Coffee should be in your list. They call Ca Phe Trung in their local language. It is made by beaten egg yolk with sweet condensed milk until it becomes foamy then it will slowly poured on top of hot espresso or iced coffee. Head to Cafe Giang for original experience and it will not let you down. Cafe Giang Address: 39 P. Nguyen Huu Huan, Ly Thai To, Hoan Kiem, Hanoi, Vietnam
7.) Spring rolls – 12,000 VND per piece
In general, Vietnam is well known for its traditional fresh spring roll dish. The difference is that it is called Nem Cuon for Northern Vietnam and Goi Cuon in Southern Vietnam. It consists of rice paper that holds the veggies, herbs, soft slices of pork and shrimp. The rice paper is soft that you can chew it easily. It is light and so delicious to eat. You can experience whether fresh or fried spring rolls. You can also try crab spring roll called Nem Cua be.
We are amazed how Vietnam promote healthy living on their food. it's so cheap for the kind of fresh food quality that you get here. In Hanoi, we recommend this store as they make different kind of spring rolls: Noodle and Roll Address: 39c P. Ly Quoc Su, Hang Trong, Hoan Kiem Lake, Hanoi, Vietnam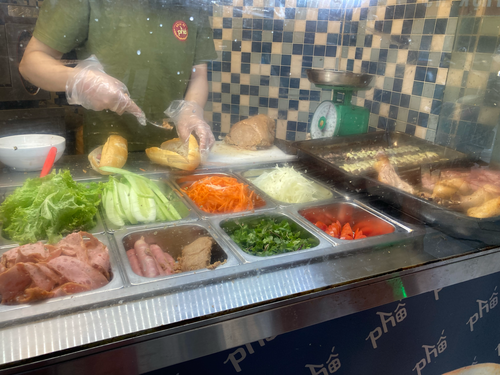 8.) Banh Mi – 20,000 VND to 35,000 VND
An all day food that you can enjoy. Banh Mi is everywhere in Hanoi – a cheap eat yet very filling. Banh Mi literally means bread or Vietnamese sandwich usually consists of a crunchy baguette with stuffed steamed pork, veggies, herbs, spices and mayonnaise. You can also choose your preferred toppings. However, the taste and preparation depends on the store. We have tried Banh Mi from different stores but these are the ones we highly recommend where we got our Banh Mi:
BANH MI 25 – Address: 25 P. Hang Ca, Hang Bo, Hoan Kiem, Hanoi, Vietnam
BANH MI PHO – Address: 64 P. Hang Bong, Cua Dong, Hoan Kiem, Hanoi, Vietnam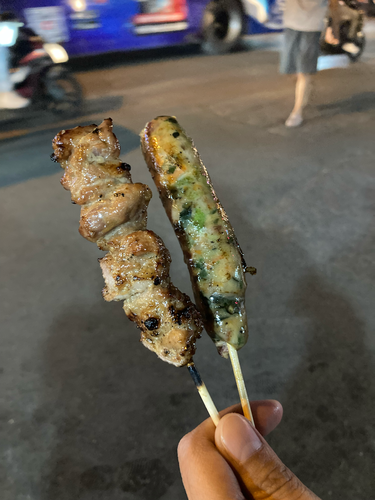 9.) Thit Nuong or Bun Thit Nuong- 10,000 VND per stick/skewer
Not sure if walking and eating is allowed in Hanoi but we did it anyway. Just follow the scent of the barbeque and grab some Thit Nuong (Grilled meat skewer) along the sidewalk of Old Quarter. The minced lemongrass makes it flavorful and extra fragrant. On the other hand, Bun Thit Nuong means Grilled meat with Rice noodles (Vermicelli). The preparation is not your ordinary barbeque. It could be made of grilled pork or sausage with mint.
Where we had our delicious Thit Nuong: Quan Thit Nuong Khoi Address: 2A Hang Dieu, Cua Dong, Hoan Kiem, Hanoi, Vietnam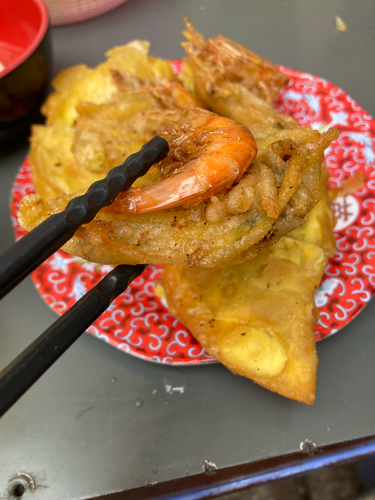 10.) Banh Goi and Banh Tom – 12,000 VND per piece
Both fried pastries – Banh Goi as Pillow Cake and Banh Tom as Crisp Shrimp Pastry are popular here in Hanoi. The Banh Goi is consists of wrapper made of wheat flour filled of pork, mushroom, onion, Chinese sausage, noodles and sliced carrot. On the other hand, Banh Tom is a crunchy cake base with fresh shrimp on top.
We recommend that you check out the one near to our hotel is the Quan Goc Da Address: 52 Ly Quoc Su, Hoan Kiem, Hanoi which price was fair to us unlike the one we had in a stall at Cho Dong Xuan (Dong Xuan Market) which we think was overpriced for tourists.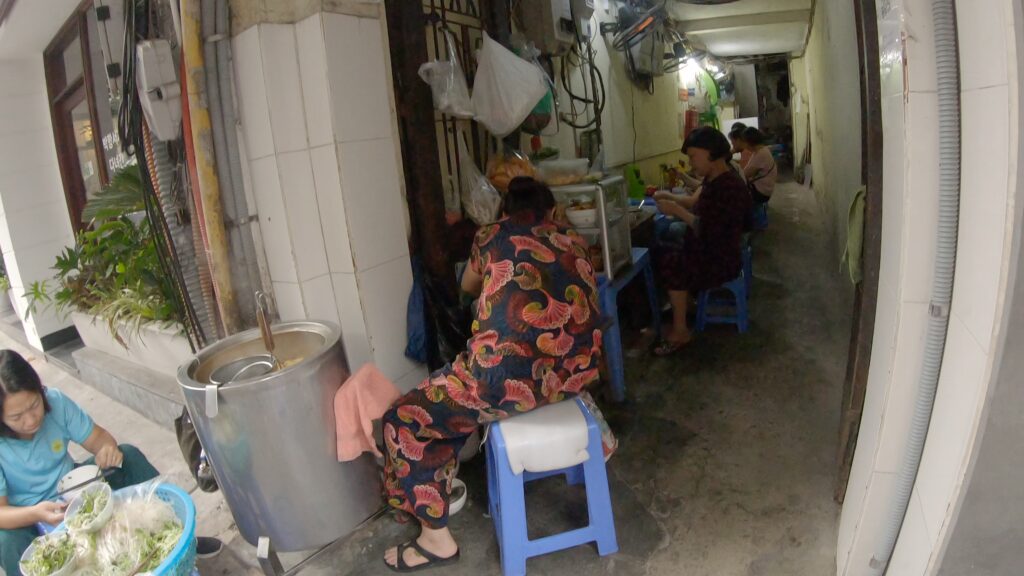 11.) Bun Rieu – 20,000 VND
While looking for something to eat for breakfast other than Banh Mi, we happened to visit a small store that sells Bun Rieu in the morning. The store had no name actually but we're pretty sure it's located the same street and just across the Cung Phuong Thao Sunglasses store. You may check on this address: 35 Hang Manh Pho Hang Manh, Old Quarter, Hang Gai, Hoan Kiem, Hanoi Vietnam.
Bun Rieu is basically a noodle tomato soup . This may have variety or different versions of traditional Bun Rieu – it could be of minced crab / fish / snail. This dish is well-known to locals especially fro the North.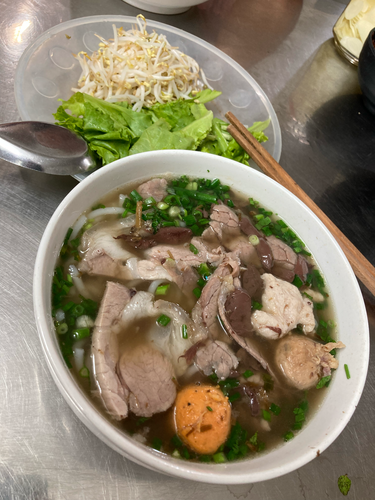 12.) Bun bo Hue Special – 60,000 VND
Made of beef and pork leg meat, fresh herbs and Vermicelli noodles in lemongrass soup is another really good Vietnamese broth that you must try aside from Pho. There can be toppings. This particular small restaurant that we went is located next to Banh Mi 25 in Hanoi. We highly recommend this for its best traditional and delicious taste.
Bun Bo Hue Address: 36 P Hang Ca, Hang Bo, Hoan Kiem Hanoi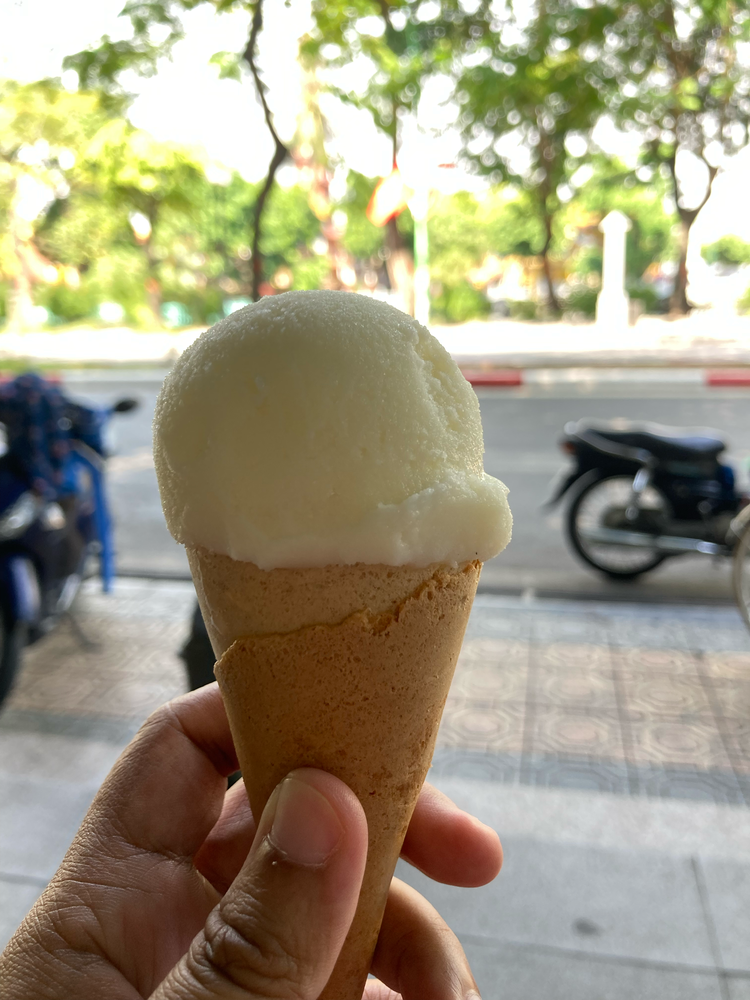 13.) Vietnamese Ice Cream – 7,000 VND for a cone
Just across Tran Quoc Pagoda (Buddhist temple) along the bridge, you will find this Ice Cream shop selling cheap yet delicious ice cream – a must try for as low as 7,000 VND. This ice cream shop has been opened since year 1956. Ice cream flavors can be Green bean, Green tea, Chocolate, Coconut, Rice flakes, Vanilla or mixed. You can enjoy the view of the lake while eating this ice cream.
Kem Ho Tay Address: 801 d, Thanh Nien, Truc Bach, Ba Dinh, Hanoi, Vietnam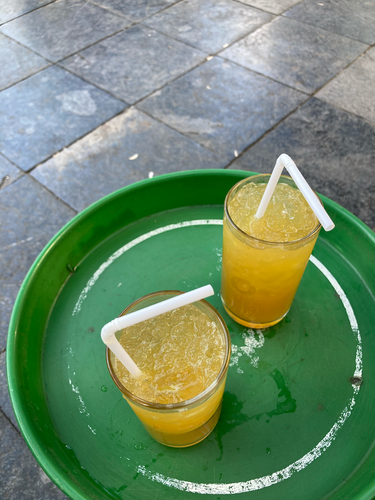 14.) Lime/Lemon Iced tea beside St. Joseph Cathedral – 20,000 VND
A very local thing to do is to try the lime/lemon iced tea drink when you visit the St. Joseph Cathedral. You can sit with the locals on these low chairs to hang-out, chill and appreciate the fascinating architecture of the St. Joseph Cathedral. There are plenty of cafes selling the same just beside the church. The drinks are refreshing and taste so good. Snacks are also available either from the cafe or from the street vendors.
Address: Just around St. Joseph Cathedral, Nha Chung Street, Hoan Kiem, Hanoi, Vietnam
15.) Bap Xao – 30,000 VND
Bap Xao is a Stir fried corn with dried shrimps Vietnamese street food. It's popular in Vietnam where the the corn and dried shrimps will be sauteed with butter, green onions, coconut cream and spices. You can enjoy this snack although it can be quite spicy. We found a vendor selling this at the Hanoi Roundabout or Dong Kinh Nghia Thuc Square.
FOLLOW US ON OUR SOCIAL MEDIA CHANNELS!
OTHER VIETNAM BLOG POSTS:
2023 Disclaimer: The updated prices, schedules, and other information stated in the blog may change and vary. Kindly anticipate inflation and other factors that contributed to price differences. Please do your due diligence to make your research. This blog may contain Google ads. However, this blog will remain unbiased as of this writing meaning it is not sponsored by a company neither the author is affiliated with a travel agency of any kind. This blog is purely published based on the author's personal knowledge and actual travel experience.
Should you have any questions and insights about this blog, please let us know your feedback in the comment section.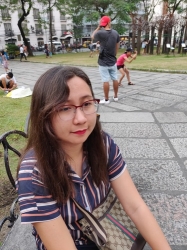 Latest posts by R.Somaredetnom
(see all)